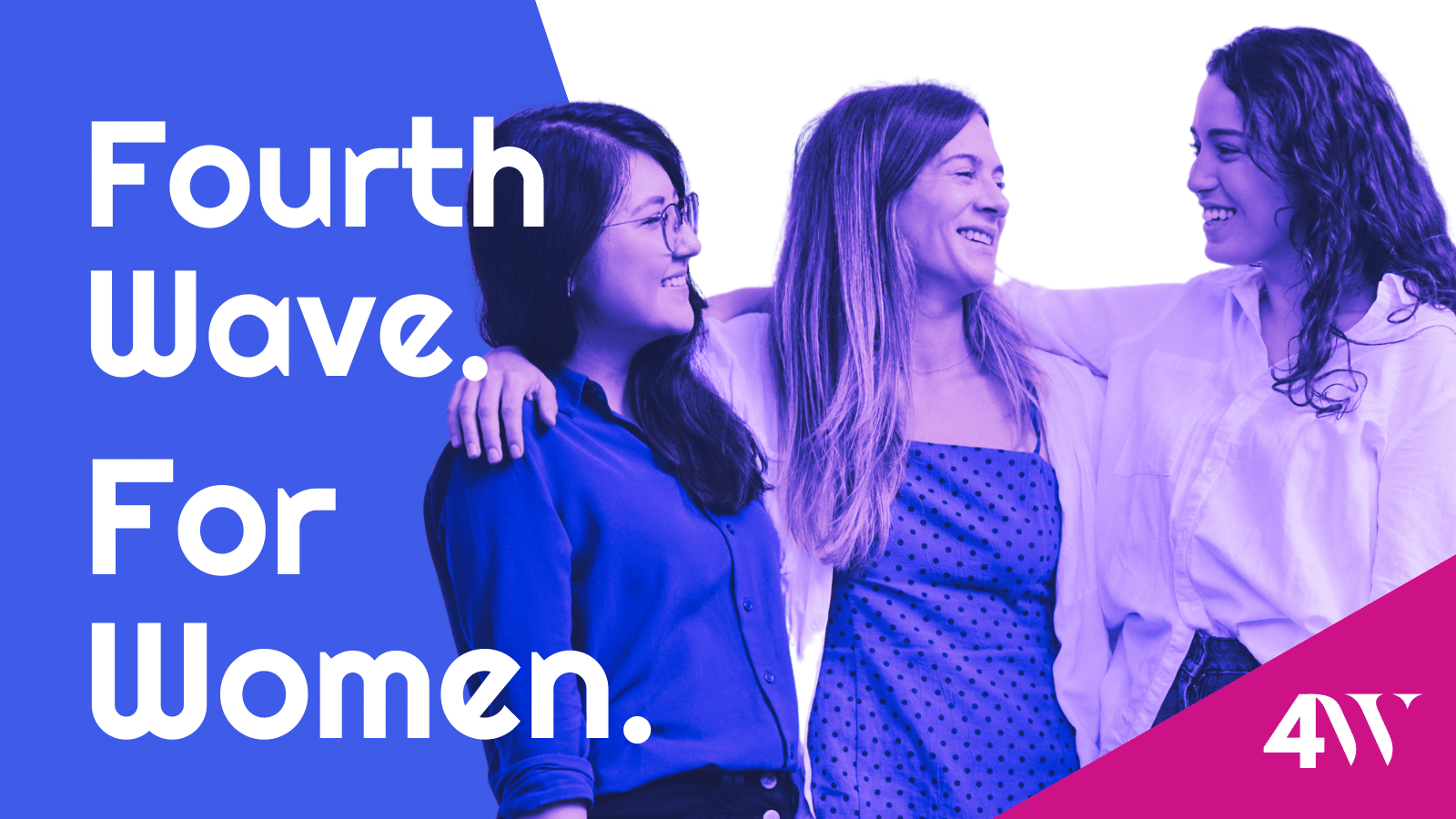 Write for 4W
Paid writing for women at all levels of experience
4W is always looking to expand our base of contributors. If you're a radical, gender-critical, or "fourth wave" feminist with a story to tell—we want to hear from you!

(Note: we only accept female writers, and only allow publication under a pseudonym in unique cases, such as when there is a serious safety concern involved or legal prevention such as a gag order/NDA).
Here's a little bit about what we're looking for and how to pitch us.
---
Does 4W pay for submissions?
Yes, 4W's current commission rate is $.05 per word. Our articles are normally between 1,000 - 2,000 words, so this would be about $50 - $100 per article.
We only pay for original posts that have not been published elsewhere. However, we occasionally publish re-posts (unpaid) if the original work can be re-published on 4W without edits, was published a long time ago or in a different medium, and is published under a Creative Commons, Public Domain, or other Copyleft license.
This commission is made possible thanks to our generous donors on Patreon!
---
How to submit:
Send an email to [email protected] with this subject line: "4W Pitch: [Headline of your Article]".
In the body of your email, either include link to the draft of the article (on Google Docs with editing permission - do not add an attachment), or a 2-3 paragraph pitch explaining your topic, who you are, and the expected word count of your article.
Please include in the email your full name, a link to your personal site or social media accounts, and any examples of previous work which you feel are relevant. If you are a first time writer and have no previous published work—that is okay! Don't let this stop you from pitching.
If you choose to include images along with your draft, please provide a source for the image and be sure that you have the right to use the image for commercial use. Otherwise, we will chose images for you. We may change the image, anyway, to better match our editorial style.
---
If accepted:
If you have submitted a completed draft, one of our editors (M. K. or Dana) will provide suggested edits on your draft via Google Docs.

If you submitted a pitch, we will let you know we'd like to go ahead with the article and provide you a timeline for completing the draft and editing.


Once edits are complete, we will set you up with a writer account on 4W where you will be able to edit your bio with a picture, social media links, etc, and manage your posts.


When the post is published, we will promote it on all our usual channels (social media, email, etc).


You will be sent your payment within 15 days of the post being published (usually right away). We pay via Paypal, so you will need to provide us your Paypal email. We are not currently able to pay via any other method, unless Paypal is not available in your country.
---
What we're looking for:
We follow the WoLF Media Style Guide for reporting on issues related to sex and gender identity, sexual orientation, and women's rights. Please try to follow these guidelines when writing about these topics.
1. Original reporting on the issues affecting women and girls around the globe
We are always looking to break original reporting on any issue affecting male violence, anywhere in the world. Got a scoop? Get in touch!
Examples of stories like these we have published include:
2. Feminist analysis of the local, national, or global news affecting women and girls
Are you tuned in to what's going on in the world around us and how it's impacting women and girls? We want to hear your analysis!
Examples of stories like these we have published include:
3. Well-researched and cited 101-level pieces exploring a particular feminist topic with accessible language
One of our goals at 4W is to help make feminist principles accessible to all women. We're not necessary looking for your dissertation, but if you have explain a feminists concept in an accessible and relatable way (especially for Gen Z or Millennial women), we would love to publish it!
Examples of these types of posts include:
4. First-person essays and personal stories
We're looking to raise the voices of women that have been silenced. If you have been affected by liberal/mainstream/"third wave" feminism in a negative way, we want to share your story.
Examples of stories like these we have published include:
5. Interviews or profiles of feminists and female thought-leaders
Do you know someone who's story can help paint a picture about the state of women in the world, or drive home a feminist point? We would love to share her story!
Examples of stories like these we have published include:
---
Content Licensing
All of our articles are published under a CC BY-SA 4.0 license. All original images provided must be licensed the same. By submitting your article to 4W, you confirm that your article is published under this license. You are welcome to re-publish your post online or in print (including for additional compensation) after it has been published on 4W.
---
Other Notes
We only accept articles in English, however, if you are not a native English speaker don't let this stop you! We want to share voices of women from across the globe, and are willing to help with fixing English grammar, and possibly finding translators if necessary.
---
Want to support our writers? Become a monthly donor on Patreon!
---