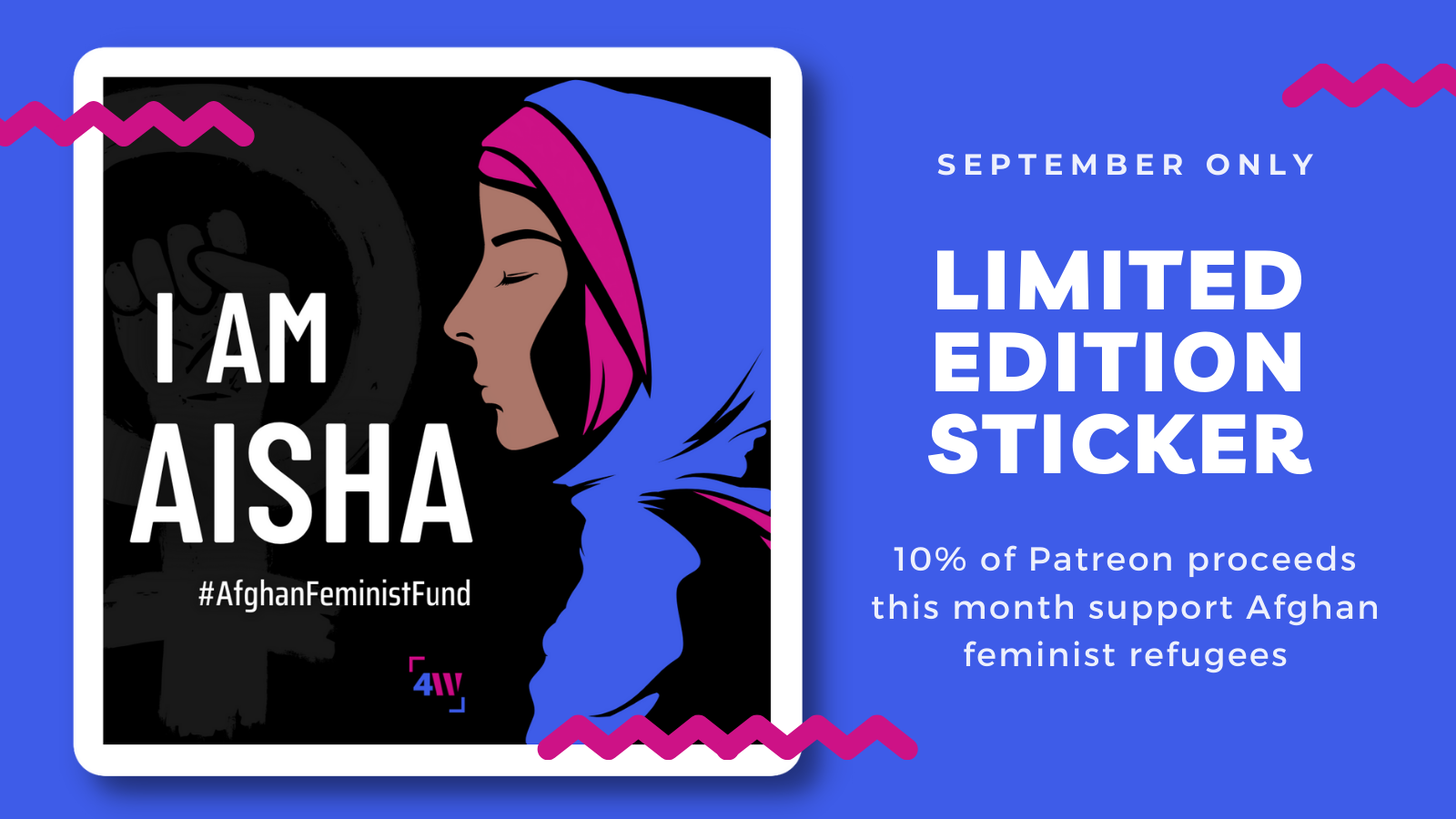 Update: How You Can Help Afghan Feminist Refugees
An update from the 4W team on that past four weeks of rescue work helping Afghan Feminists
The past few weeks have been incredibly busy at 4W. In the midst of tragedy and crisis in Afghanistan, feminist author Phyllis Chesler teamed up with our editorial team to orchestrate a miraculous rescue of over 30 feminists.
What began with one plea urging the US government to rescue Afghan feminists turned into a plea to save just one life: Aisha, a young translator and medical researcher who risked her life to defy the Islamic patriarchy.
Thanks to Phyllis and her team of radical feminists, Aisha narrowly escaped Kabul — less than 24 hours before the devastating suicide bombing at the Kabul airport on August 26th, which resulted in the death of over 180 people.
Read all of 4W's recent reporting on 4W here: https://4w.pub/tag/afghanistan
Aisha writes, expressing her gratitude to all those who supported her escape:
"You are all angels. Because of you and your hard working team, I am safe and have my freedom. I have no words to say thank you since it has been a month both day and night that you've been trying to get me out of here and give me the freedom to live a different life."
Aisha is now safely in Europe, where she describes it as "peaceful and calm." She plans to continue on from Europe to the US, where she has obtained a scholarship and paid research assistantship with a professor for whom she worked in Afghanistan.
With their connections forged through hundreds of leads and contacts, Phyllis and her team successfully helped evacuate about 30 other Afghan feminists. Many 4W readers have asked how they can help. Before the women were out of Afghanistan, we did not have a safe way to send them funds. But now, Phyllis and her team are ready to collect donations to support feminist refugees!
---
How you can help:
While these women have escaped the most immediate danger, they still need help rebuilding their lives. Melanie Shapiro, a lawyer who specializes in asylum and immigration work, has been working with Phyllis to lead the legal process of providing aid to Afghan feminist refugees. She has set up a fund to support their needs including plane tickets, food, clothing, and cell phone access.
Phyllis and Melanie are looking to raise $100,000 to help these refugees. Thanks to 4W readers and others who have heard Aisha's story, we are already $20,000 to that goal!
During September, 10% of all proceeds from our Patreon will be donated to support Afghan feminist refugees! All new patrons this month will also receive this limited edition sticker:
---
To donate directly to the Afghan Feminist Fund:
Paypal: https://www.paypal.com/donate/?hosted_button_id=AZ3N2UGMZ6G6Y
Wire transfer*
Santander Bank
Account number: 9536340771
Routing Number: 231372691
*If you send money via wire transfer, please email [email protected] to confirm your donation.
---