Write for 4W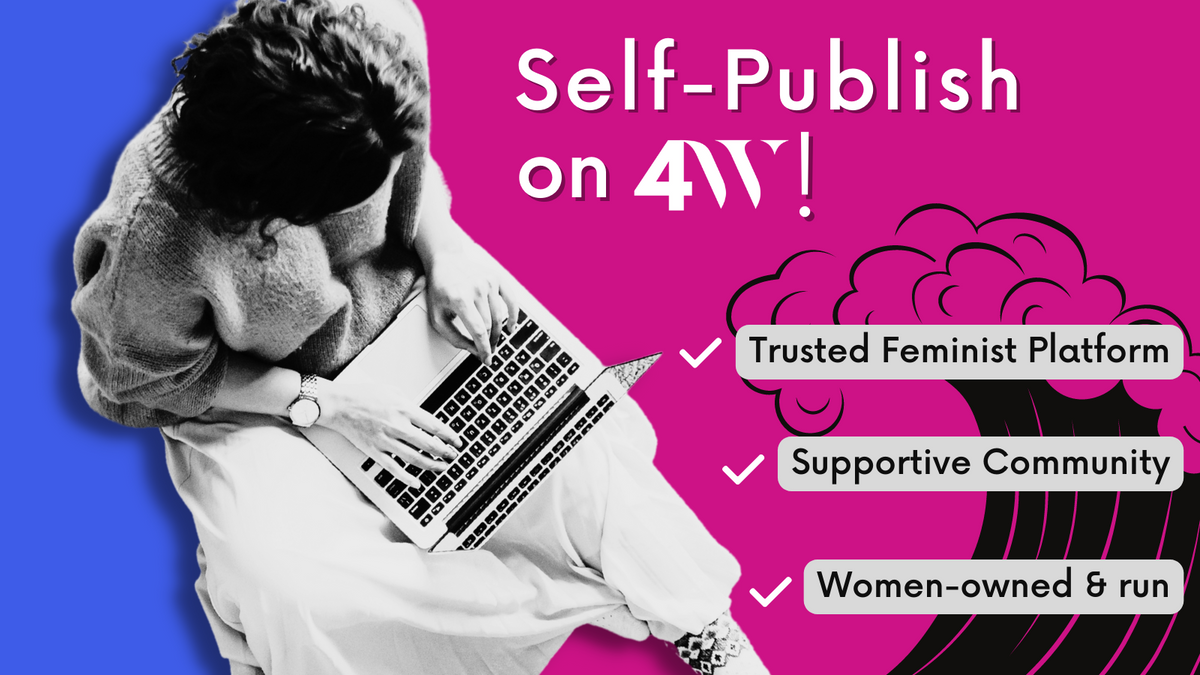 Note: 4W is not currently accepting new submissions this summer. Check back in September!
---
4W now offers a platform for any woman to publish articles relevant to our feminist and heterodox audience. We are always looking to expand our base of contributors. If you're a radical, gender-critical, or "fourth wave" feminist with a story to tell—we want to hear from you!
We offer two publishing tracks:
1) Direct Independent Publishing on 4W
Once you have an author account, you are welcome to publish your own articles directly to the website! You can then share and promote your work hosted on a trusted site. Apply for an author account with the form below!

Benefits of publishing on 4W:
Host your content on a trusted and respected feminist platform
Join 4W's writer community for support, connections, and professional development
Your articles may be curated and promoted on 4W's platform including our home page, social media, and email newsletters
Get support with graphic design for select articles
Monetize your content by including links to your own donation or membership platforms, affiliate marketing links, and more
Potential to be selected for 4W commission program
Work in a female-only writing environment where you're not contributing to male-controlled Big Tech platforms!
New to self-publishing? Check out this video tutorial on how to use the Ghost editor, or this article for more information.
(Note: we only accept female writers ages 18+).
Apply for a 4W Author Account
Already have an author account? Log in here!
---
2) 4W Commission Program
We partner with some of our top writers to offer commission for their best stories. Articles that go through our commission program must be approved prior to publishing, and authors are expected to work with our editors as needed. Commission rates are negotiable depending on the content and audience the author brings to the platform.
To pitch an article for our commission program, please email [email protected].
---
Fine print:
All of our articles are published under a CC BY-SA 4.0 license. By submitting your article to 4W, you confirm that your article will be published under this license. All images provided must be licensed the same, or another Creative Commons/Copyleft/Public Domain license. You are welcome to re-publish your post online or in print (including for additional compensation) after it has been published on 4W. 4W retains the right to edit or remove any content at any time for any reason.
---
See also:
Enter your email below to sign in or become a 4W member and join the conversation.
(Already did this? Try refreshing the page!)