Italy
Italy: Sexually Abusive Gynecologist Caught in the Act
Miniello tricked patients into sex by claiming his bodily fluids are cancer prevention.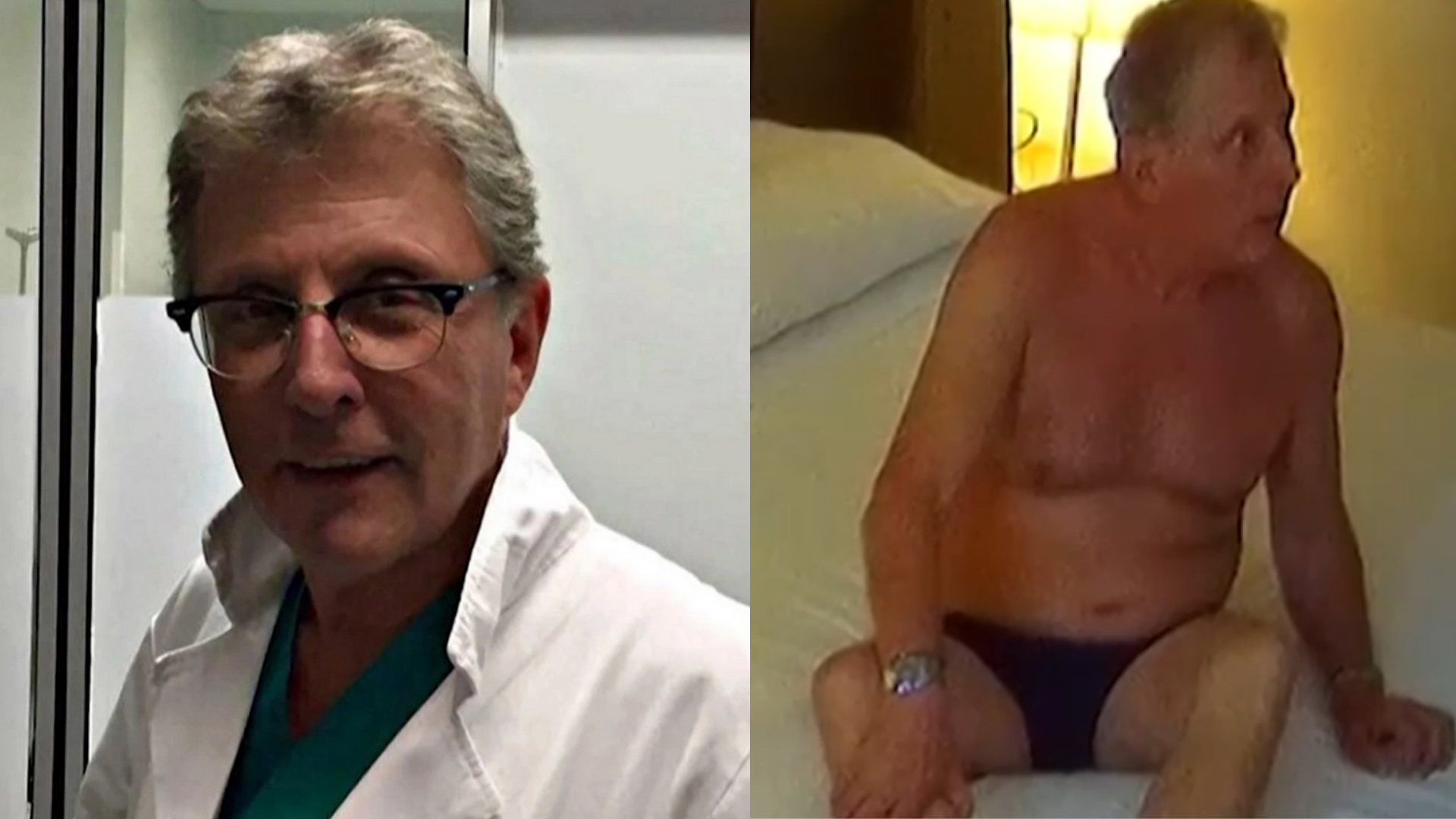 WA 60 year old Italian Gynecologist from Bari in southern Italy is being investigated for sexual abuse of his patients. Giovanni Miniello, retired from his national health position, but who continued to see patients privately, was exposed by the Italian consumer affairs program, Le Iene. Miniello was caught on camera in a hotel room, wearing just his underwear, with an undercover "patient."
Miniello claims he can cure HPV (human papillomavirus) by having vaginal and anal sex with women in order to pass on his antibodies. Even when confronted by Le Iene investigative journalists, he continued to reiterate his ridiculous claims.
HPV is the name of a very common group of viruses which can cause genital warts and, in women, abnormal cells of the cervix which can lead to cancer. There is now a vaccine available and, together with regular cervical screening via a PAP test, patients can have a positive outcome.
It was thanks to an incredibly courageous Italian woman, Anna Maria, that Miniello was finally exposed. Anna Maria contacted Le Iene producers, waived her right to anonymity and spoke on camera about her shocking experience with the gynecologist. In a country where victim blaming and shaming are rife, her actions are truly brave.
Miniello's modus operandi was to perform cervical screening at his private practice and, despite a normal PAP test in some women, would inform his patients that there was evidence of HPV.  He claimed that in order to not develop cancer of the cervix, they would have to have both vaginal and anal unprotected sexual intercourse with him, which some did, as he claimed his bodily fluids (sperm, saliva) carried HPV antibodies. He also asked his patients not to tell anyone about his "cure," a classic abuse technique.
During consultations with his patients, Miniello would attempt to build up a rapport with women to gain their trust and then ask personal questions, seemingly for his own perverse sexual gratification. One woman recounted being asked by the doctor whether she had let men ejaculate in her mouth recently, leaving her feeling very uncomfortable.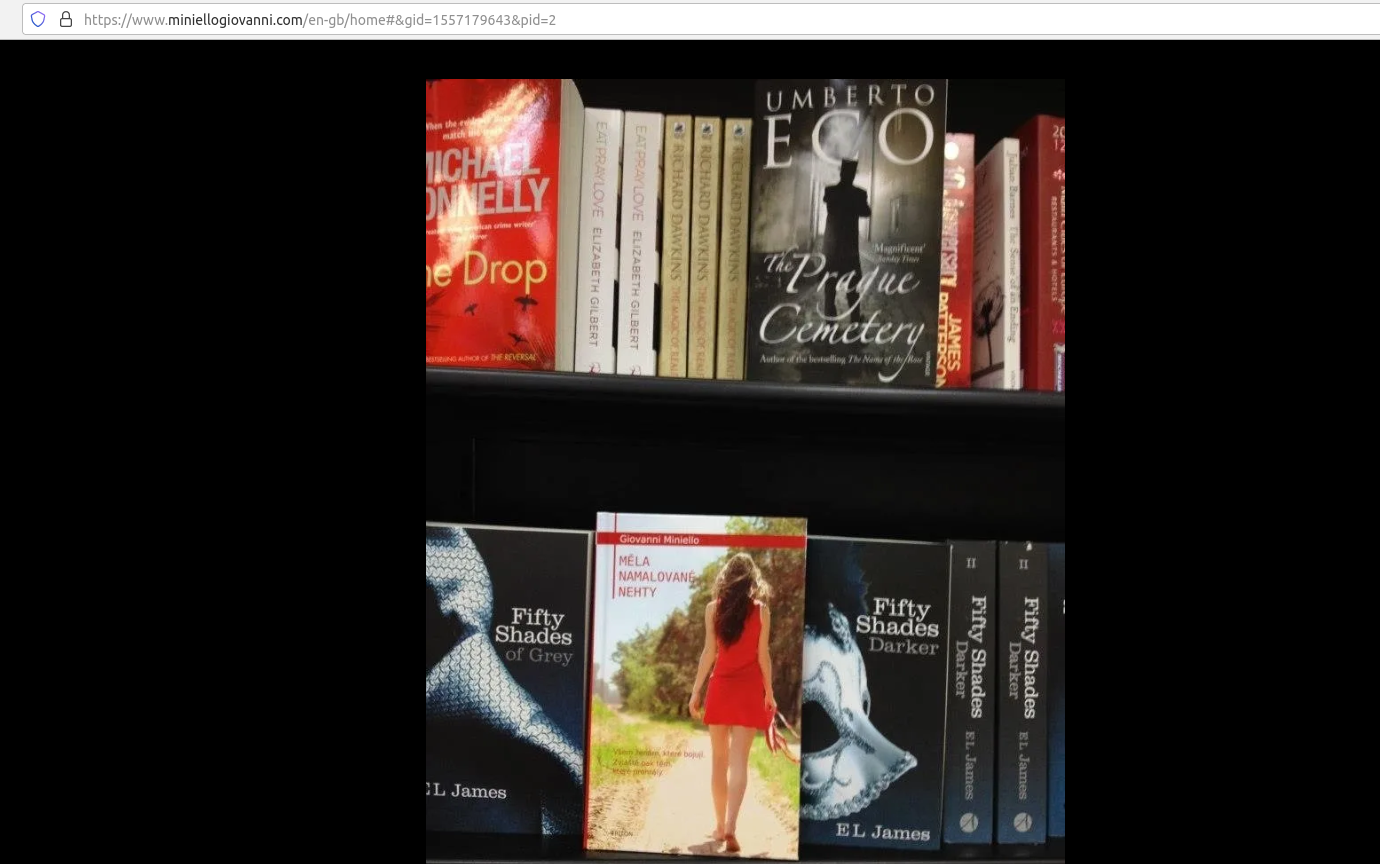 Another woman stated that Miniello spoke of a man who also carried HPV antibodies due to being vaccinated. In order to groom the woman into having sex with him to be "cured" from HPV, Miniello stated that the man was overweight with body odor and so volunteered himself. Investigative journalists from La lene uncovered story after story of women being groomed into sex with him believing that it was their only hope of avoiding cancer.
Miniello has a website in both English and Italian which is still up and running and offers appointments with him despite no longer being on the Italian medical register of doctors. Here, Miniello repeatedly mentions his professionalism while linking to books he has written; both gynecological and fiction. There is also a photo which appears to have been taken in a bookstore showing a Miniello's book placed between "Fifty Shades of Grey," and the follow up, "Fifty Shades Darker." Additionally, Miniello claims to have invented an investigative procedure known as a direct urocytogram which is a blatant lie.
Once the Miniello story broke on Italian television and then around the world, the floodgates opened, and a tidal wave of victims contacted Le Iene with similar stories
Miniello has requested removal of his name from the Italian register of doctors and a police investigation is now underway.
The similarities between Miniello and the now incarcerated and disgraced USA gymnastics doctor, Larry Nassar are striking. Sexually abusing patients under the guise of medical treatment is a truly vile abuse of trust.
---
Only when we know about the violence women and girls face, are we able to make a change.
Help us expose male violence by joining 4W on Patreon! The generous support of our readers helps to pay our all-female staff and writers.