Books
"An American Bride in Kabul" Released in Arabic
"This is a wondrous, invaluable memoir and meditation on women, culture, history, and the meaning of freedom." — Ibn Warraq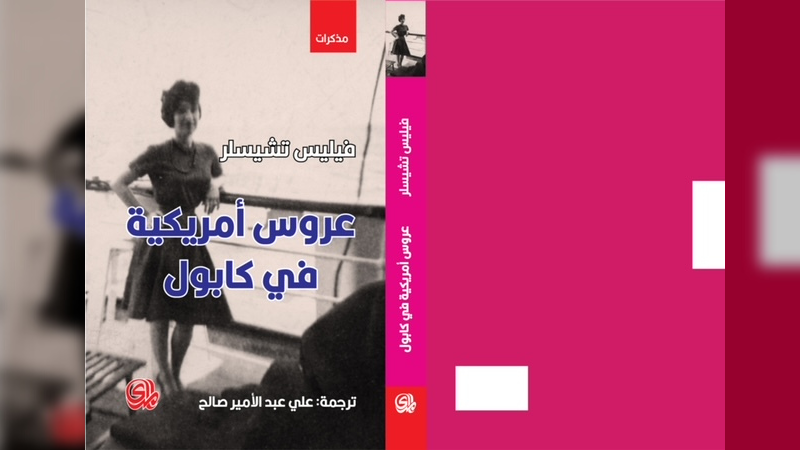 My book, "An American Bride in Kabul," will be out in Arabic later this summer. AlMadar, the largest publisher of works in Arabic, including translated works, is publishing it. When I asked whom else they have translated they sent me the most impressive partial list of names which included those of Italo Calvino, Philip Roth, Francois Sagan, Simone de Beauvoir, Henry Miller, Alberto Moravia, Shimamanda Ngozi, and my old friends Susan Sontag, Alice Walker, and John Edgar Wideman.
I have always dreamed East and, in my lifetime, have traveled as far as Japan, lived in Afghanistan, visited Iran, and stayed in Jerusalem, Haifa, Tel Aviv, and Eilat many times. I once tried so hard to enter Morocco—but that is a story for another day. When I was a child, I was as familiar with "The Arabian Nights" as I was with Greek myths. I so longed to visit Egypt, the Gulf States, North Africa—and now my work will be landing there.
I am charmed by the cover AlMadar has chosen for "Bride"—myself, on board the Flandre, my copy of "The Alexandrian Quartet" safely in my possession for on-deck reading. And the hot pink color is brilliant — so bold, so "girly," so clearly representative of the dreaming girl that I once was.
---
About "An American Bride in Kabul: A Memoir"
When she arrived in Kabul with her Afghan bridegroom, authorities took away her American passport. Chesler found herself unexpectedly trapped in a posh polygamous family, with no way back to the future. She nearly died there but she got out. This dramatic tale re-creates a time gone by, (and one that has now returned to the 10th century), and shares the way in which Chesler turned adversity into a passion for world-wide social, educational, and political reform.
Enter your email below to sign in or become a 4W member and join the conversation.
(Already did this? Try refreshing the page!)