Gender Identity
Australian Breastfeeding Association's Push for Female Erasure Sparks Backlash
Australian breastfeeding counsellors face bullying to change their language to "gender-neutral."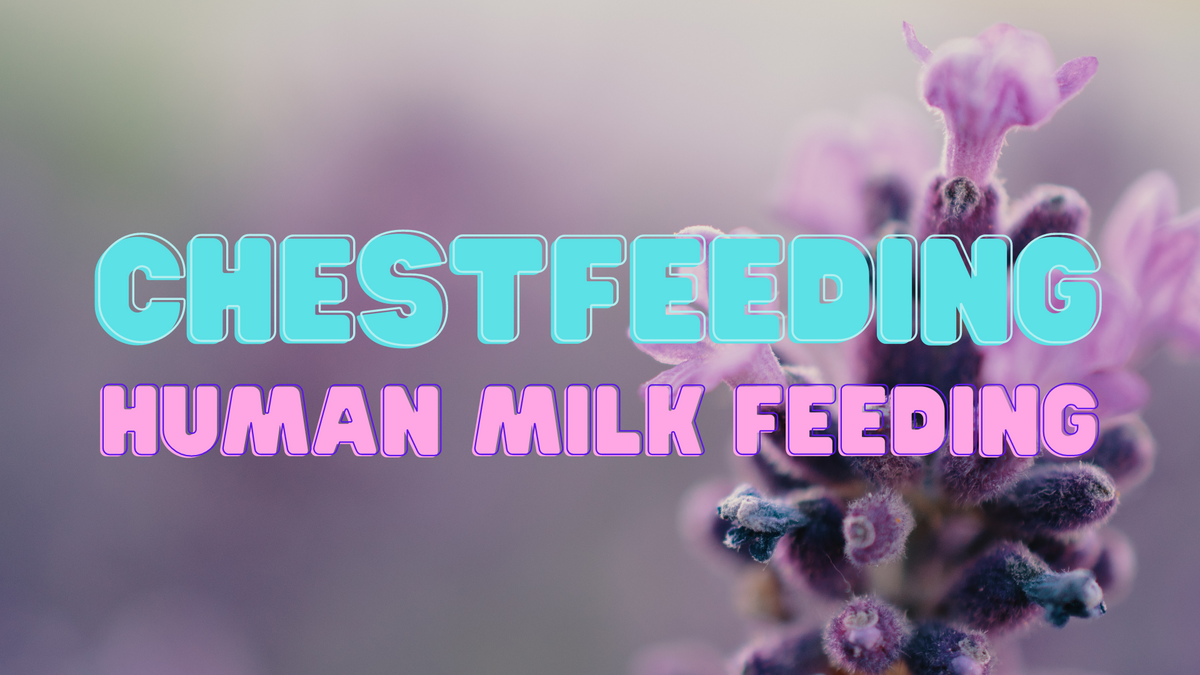 A breastfeeding counselor in Australia has come forward with concerns over an anti-woman ideological shift occurring within the Australian Breastfeeding Association – a group intended to support new mothers and their babies. ABA was foundedin 1964 by six Melbourne mothers and currently has more than 1100 volunteers.
Brenda, a volunteer lactation consultant who has been certified with the Australian Breastfeeding Association (ABA) for 15 years, said the recent release of training modules which encouraged breastfeeding language to be more "inclusive" is stirring discontent within her field.
Speaking to 4W under the condition of anonymity, Brenda, whose name has been changed to protect her identity, says she first noticed major changes in 2020, when the ABA moved much of its community online to Facebook due to COVID-19 restrictions.
"A particularly woke-sick group of volunteers infiltrated the group and started posting activist memes about breastfeeding families, pregnant people, parents breastfeeding, and so on."
Brenda goes on to say that breastfeeding counselors that continued to use female-centered language were slammed with accusations of bigotry.
"When sensible counsellors stuck with our friendly mother-to-mother language we got accused of being discriminatory, hateful and transphobic."
Brenda says the activist ideology that had permeated the Facebook group began to more conclusively impact training and organizational goals later more severely in the year.
"It really kicked off in November [of] 2020 when the new Executive Officer announced an organization-wide conversation about use of inclusive language." Brenda says, "The conversation was framed to shame counsellors using mother-to-mother language into silence and shift to gender neutral language."
According to Brenda, the volunteers and members of the ABA initially pushed back against the attempted changes, refusing to scrap woman-centered language in a move that was immediately condemned by online activists. Many of the women claimed they felt "bullied" by the activists, and some of the counselors were even formally investigated as a result of their continued defiance of the push for gender-neutral language.
"The activist volunteers on the social media team freaked out and had a tantrum which quickly turned into a ton of formal complaints against volunteers who had put their heads up and used the word Mother during the consultation… as we are specifically trained to do!" She says.
In May of this year, it was revealed the ABA had partnered with Rainbow Families, paying them $20,000 to assist with the creation of a booklet aimed at neutralizing the experience of breastfeeding and motherhood. The booklet, titled Breastfeeding, Chestfeeding, and Human Milk Feeding, was released this month.
The first substantive chapter of the 124-page guide opens with a line stating that "Many parents can feed their baby or babies with human milk." The introductory erasure of mothers is continued throughout the document, the role's title is replaced by "pregnant person," "birthing person," or "feeding parent." Further, the book emphasizes the needs and inclusion of groups Brenda says the volunteers and members don't feel comfortable providing adequate support for.
According to Australian data, only 22 of the 305,000 females who gave birth in the country in 2019 identified as "trans men," leading many Australian breastfeeding professionals to question the purpose of overhauling the system to exclude the majority for the purposes of including a miniscule minority.
"Women who don't identify [as women] are very rare. They have very complex, high risk pregnancies and may choose not to breastfeed their baby as it exacerbates gender dysphoria. It is well beyond the scope of volunteer mother-to-mother breastfeeding counsellors to meet the psychosocial and medical needs of these people."
Brenda notes her concern over the ABA's shift towards supporting behavior which she says is completely contradictory to her job as a breastfeeding counselor. This includes affirming radical  "top surgeries" for female-to-male transitioners, which will often destroy a female's ability to naturally breastfeed, and supporting male-to-female transitioners who wish to induce lactation.
In a series of video training modules given to educate the ABA's counselors on gender neutral and inclusive language, Jennifer Hurrell, a branch president of the ABA, is heard saying "a transgender woman cannot usually give birth … but it may be possible for her to breastfeed a baby" and cites lactation induction as an option.
"Breastfeeding mothers who have trained as counsellors do not want to help men induce lactation." Brenda says, going on to assert that "There is no evidence babies can survive on male 'lactation' … There is no basic science about what male bodies exposed to synthetic feminizing hormones secrete from their nipples."
While inducing lactation in biological males is supported, in the Breastfeeding, Chestfeeding, and Human Milk Feeding booklet trans men who are dysphoric about their lactation are given tips on how to suppress their body's ability to breastfeed.
Throughout the entire 124-page "gender neutral" guide, the word "mother" and direct references to females only appear a scant handful of times, which Brenda says indicates the true intentions behind the move.
"Inclusive language in birth and breastfeeding censors, dehumanizes and excludes women and mothers from breastfeeding," she notes, going on to say that "Inclusive language is a lie which undermines the first most crucial life-giving and sustaining relationship for the baby."
Brenda says she has been struggling against the ideological shift in the ABA since last year, and she isn't about to stop anytime soon.
"We don't need to be gender neutral because breastfeeding is not gender neutral. It is sex specific."
---
Do you want to bring the "gender madness" to an end? Help us write about it! 4W is able to pay our all-female staff and writers thanks to the generous support of our paid monthly subscribers.
Enter your email below to sign in or become a 4W member and join the conversation.
(Already did this? Try refreshing the page!)