Cancelled Women
British MP Warned of Threats to her Safety at Labour Party Annual Conference
Rosie Duffield, MP for Canterbury, has received online abuse for months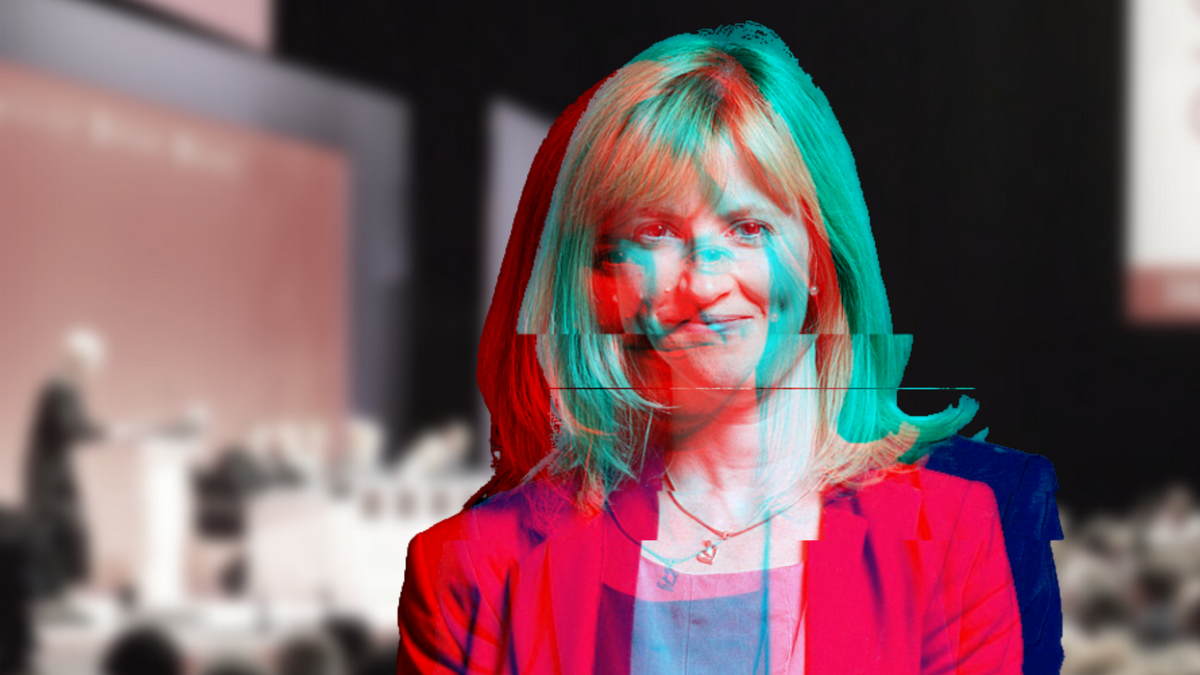 Rosie Duffield, a member of British Parliament, told the Sunday Times last week that she decided to pull out of the Labour Party Annual Conference after receiving advice that her "safety and security could be at risk if she chose to attend." Duffield who is an MP for Canterbury, said in a BBC 4 Radio interview that she had "received 'pretty unpleasant' threats online, and was in contact with the police." She added that her main concern was "mainly about being targeted at the party conference in Brighton," which begins on September 26.
According to the Guardian, Duffield stated: "It's hard to know how serious to take threats by people who post them online. But they're pretty awful, and I did not want to subject myself and other people to that kind of abuse."
Last week, Duffield told BBC's Andrew Marr that she and other female MPs had requested a meeting with the Labour Party leader, Sir Keir Starmer, to discuss transgender rights and women-only spaces, as his position on the issues was unknown at the time.
According to the Independent, Starmer clarified his stance on single-sex spaces for women by saying that he remained "wedded to the policy on which the party fought the last general election." Starmer's spokesman added that the law "rightly assumes the inclusion of trans women, except in specific circumstances" after the Labour Party leader and the MP for Canterbury had met on September 22.
Duffield's decision to be absent from the Labour Party Annual Conference came after enormous online abuse that Ms Duffield has received since she "liked" a tweet by journalist Piers Morgan, who wrote "Do you mean women?" and shared a CNN piece with the headline "Individuals with a cervix are now recommended to start cervical cancer screening at 25."
In July 2020, Sarah Cundy, a member of a Labour Regional Executive Committee, accused Duffield of "transphobia," tweeting a screenshot showing that she "liked" Piers Morgan's tweet. The MP replied "I'm a 'transphobe' for knowing that only women have a cervix...."?! Since then, Duffield has said that she has received online threats, and that the "levels of vitriol are pretty horrible."
The online abuse women receive for stating facts about biology is disproportionate to what happens when men express the same opinions, said the MP. She told the BBC:
"Women have every right to voice their opinions. I have seen tweets by male colleagues that have been identical to mine about Labour policy for example, and the comments under mine and other women's tweets are very different."
She added that women "always get the violence, pictures of guns, pictures of mocked up nooses, that's the kind of thing we get on social media."
The erasure of women's safe spaces is an important topic for Ms Duffield, such as "access to female GPs for medical examinations and single-sex changing rooms." The MP has spoken publicly about her personal experiences as a survivor of male domestic abuse against women. Duffield recalled a particular "frightening moment" when she was at a Labour Party conference and the man who abused her turned up late at night, becoming "physically threatening." For the Times, she stated that "The first thing that one of my colleagues did was rush me to the nearest women's bathroom," where they could "go in and lock the door" to enable her to recover from the shock that the presence of her former abuser caused. "If he had been able to access that room things could have been very different."
Duffield, her supporters and even Labour politicians who disagree with her stance on what a woman is have been calling for a respectful debate about women's rights and the rights of trans identified males, like senior Labour MP Pat McFadden. He said he was "appalled" when he found out that Duffield felt "unable to attend the party's annual conference after she was made to feel unwelcome because of her views." Sadiq Khan, mayor of London, said he thought "somebody who professed the same stance as Duffield would be welcome at the Labour conference."
Women's rights activist and Labour Party member, Nimco Ali, also condemned the abuse against female politicians within the Party: "Rosie Duffield should be able to disagree with Labour party policy without fearing for her safety," she wrote for the Standard UK.
Ali has also experienced intense and frightening online abuse when she started campaigning against FGM. "I know what it is like to fall foul of the progressive Left and the abuse you get when you do," she explained. "I started a campaign against FGM which was deemed culturally insensitive to the Somali community, of which I am a member. This was enough for me to be blocked by my local Labour MP on Twitter and feel so unsafe and unwelcome that I left Bristol for London."
"But I was not prepared for the abuse I experienced at hustings and online, abuse that led to death threats and being obliged to employ security," she continued.
"This state of affairs is beyond scary and weakens our democracy. Women should be able to disagree with policies or views of the party they belong to and when they do they should not have to fear for their lives," Ali wrote.
---
Images used in cover photo via Rwendland and Chris McAndrew
---
Do you want to bring the "gender madness" to an end? Help us write about it! 4W is able to pay our all-female staff and writers thanks to the generous support of our paid monthly subscribers.
Enter your email below to sign in or become a 4W member and join the conversation.
(Already did this? Try refreshing the page!)