women's spaces
Female Inmates, Women's Rights Groups Suing California Dept. of Corrections Over Trans Policies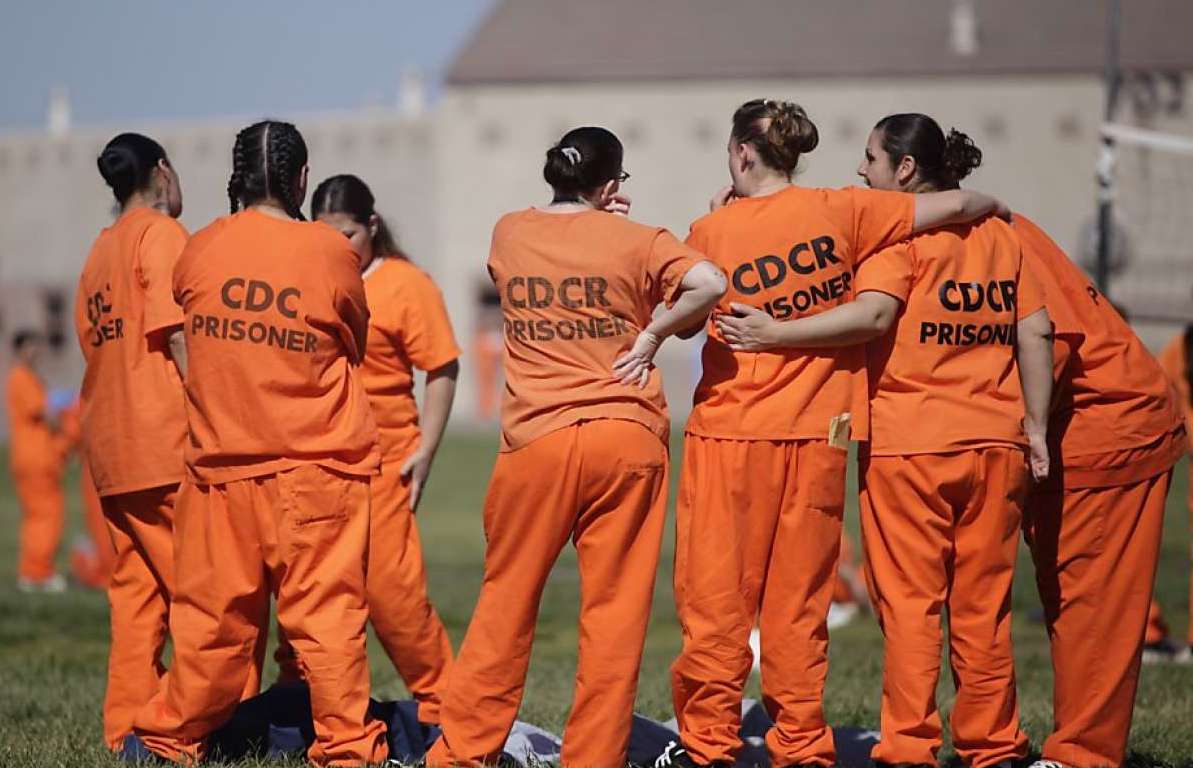 The California Department of Corrections is facing a legal challenge brought forward by a women's rights group regarding its new policies which allow men to quickly self-identify into women's institutions.
On November 17, a complaint was filed at the United States District Court Fresno Division by women's rights group Women's Liberation Front (WoLF) on behalf of women who are currently or were previously incarcerated. According to the suit, female inmates are facing sexual and physical abuses at the hands of male inmates who have identified their way into women's correctional institutions by claiming to be transgender.
Since S.B 132 – The Transgender Respect, Agency and Dignity Act – was put into law on January 1, at least 23 male inmates have been transferred into women's prisons, with hundreds more requesting placement since and no request has yet been denied. Under the act, inmates are required to be housed based on their preferred gender identity, and cannot be questioned on many factors of their self-identification.
According to the press release issued by WoLF in wake of the lawsuit, "Men are eligible for transfer regardless of whether they have had surgery on their genitals, have taken hormones, or been diagnosed with gender dysphoria."
The suit asserts that there is no way for S.B 132 to be implemented without violating the constitutional rights and safety of the female inmates.
The named plaintiffs in the case are Janine Chandler, Krystal Gonzalez, Tomiekia Johnson, Naida Romero, and Woman II Woman – a California non-profit focusing on incarcerated women.
Stated in the court documents, plaintiff Krystal Gonzalez, an inmate at Central California Women's Facility was "sexually assaulted by a man transferred to her unit under S.B. 132." Following the assault, Gonzalez filed a complaint with her institution and requested single-sex housing away from men. Her psychological distress "caused by her assault has been exacerbated by the prison's refusal to acknowledge the sex of her perpetrator," the document states. According to Gonzalez, the prison referred to her rapist as a "transgender woman with a penis."
Other inmates, such as Tomiekia Johnson, a police officer who was incarcerated after murdering her abusive husband, says her first cellmate upon transfer to general population was a "vicious, dangerous biological male inmate." And Naida Romero and Janine Chandler, both devoutly religious, are claiming their religious rights are being infringed upon by being forced to share spaces with males and affirm their identity.
"Men who identify as transgender suffer from mental illness at higher rates than in the general male population." The filing states, going on to note that "Male offenders who identify as transgender have higher rates of sexual offenses in their criminal backgrounds than the general male offender population. Mental illness, as well as sex offender status, are factors correlated with a higher risk of sexual victimization in prison."
---
Do you want to bring the "gender madness" to an end? Help us write about it! 4W is able to pay our all-female staff and writers thanks to the generous support of our paid monthly subscribers.
Enter your email below to sign in or become a 4W member and join the conversation.
(Already did this? Try refreshing the page!)