Technology
Female-only App Giggle Launches New Social Media Feed, Giggle Talk
The app and its founder have faced constant harassment, but Sall Grover is not deterred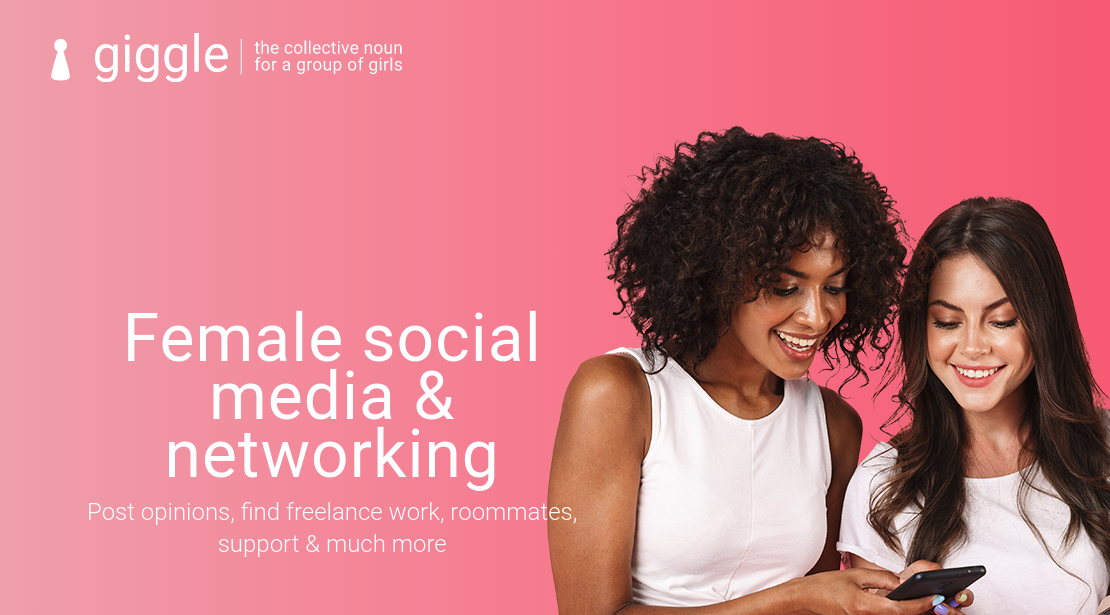 Social media platforms are not safe for women. On a daily basis, women face abuse and harassment online. The most popular social networks are owned by men, and moderators bring their own bias to the mix, not taking threats to women and girls seriously enough. Male-centered internet forums like "incel" communities rage across the web, leaving practically no corner untouched by their hate for women.
So, what if there was a safe space for women? A place where women can connect with each other where only women are allowed? Would that be a game-changer? Sall Grover, an Australian screenwriter who worked for ten years in Hollywood, thinks so. She created Giggle, an app that allows women who are over 17 to connect to other women. 4W covered the launching of the App in 2019:
"The app allows women 17+ to find support in communities tailored to their needs. There are communities for grief and loss, freelancers, finding a roommate, exercise, hobbies, and activism."
Giggle uses proprietary facial recognition algorithms to determine if users are women, ensuring a female-only space. The app initially came under fire from trans activists for being "exclusionary" despite providing an alternate route for men who identify as women to join at launch. Since then, Grover has changed directions, focusing on making Giggle a truly female-only space.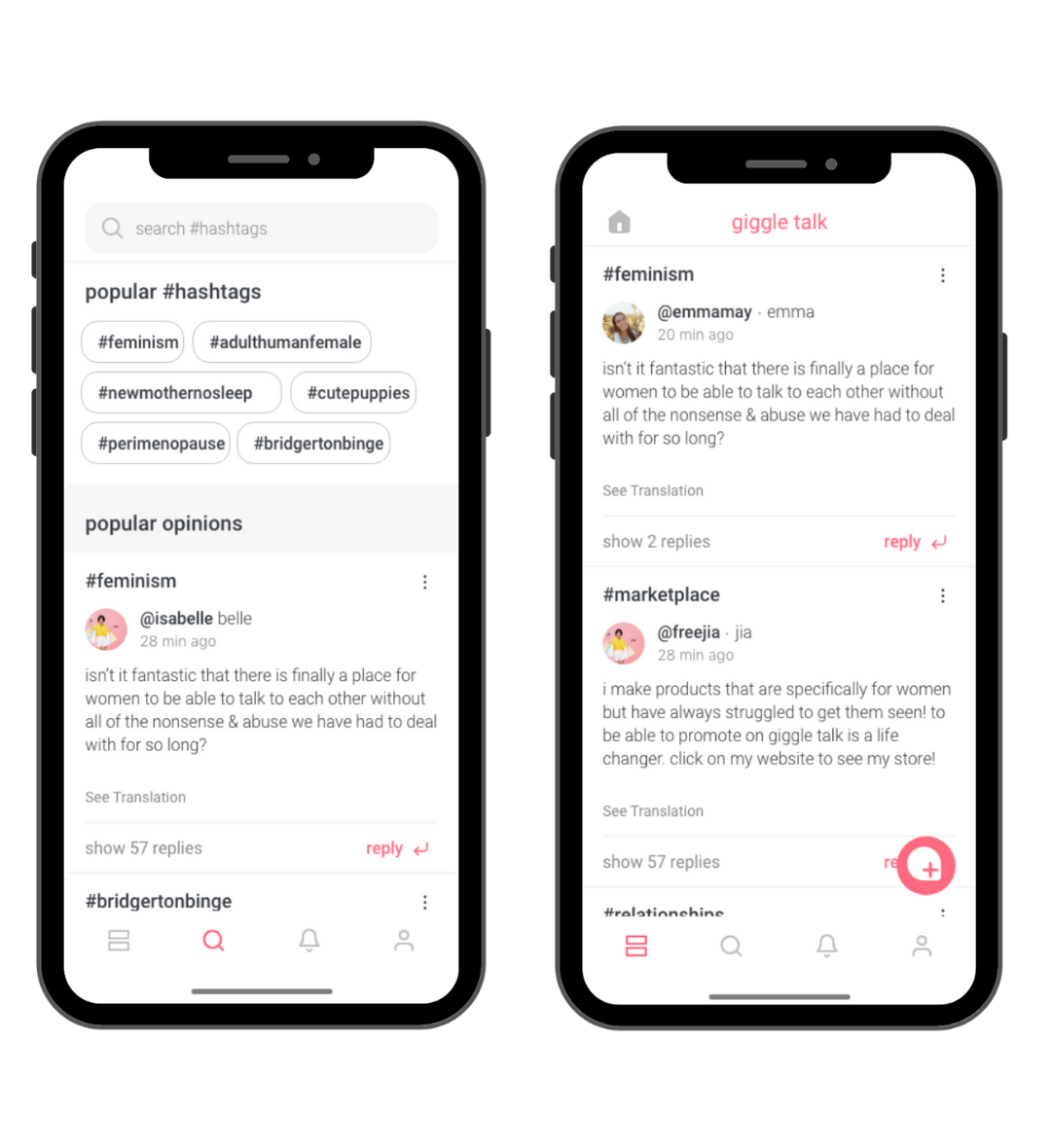 In the year since it launched, the platform has attracted over 10,000 monthly users according to Grover. Thanks to this success, they're already expanding to include new features. On February 15, Giggle launched "Giggle Talk," a new social media feed in the style of Facebook or Twitter. In an interview with 4W, Grover explained how Giggle Talk will expand the app's use:
"Giggle Talk is a social media feed for females. The current Giggle app is for private connections, meaning everything happens in direct message. The only public part of the app are the profiles that women create. Giggle Talk will give all women a voice and a place to use it free from the misogynistic abuse found on many other platforms."
Grover says that she was focused on creating a space where "every woman could be heard." The new social media will have a "main feed" where users will be able to post "opinions, share links, photos, GIFs and start conversations." But, differently from the other most popular platforms, "everyone is following everyone," says Grover. The posts will have hashtags named by the users: #feminism, #menopause, #work. When the user presses on the hashtag, all the posts about that topic will be available for the user.
But how did it all start? What moved this successful career woman to create a new online platform? Did she abandon her career for that, was it only a soul-searching process of changing career? As it turned out, Sall had to fight really hard to stay afloat after receiving herself years of abuse and harassment in the entertainment industry. According to her own words, she had men groping her during meetings. When the abuse— and the impunity—took a toll on her, she was all on her own for most of that decade. She left Hollywood for New York to recover. There, she moved in with a group of other young women. During this time, she says she realized how "life could be great when women support each other."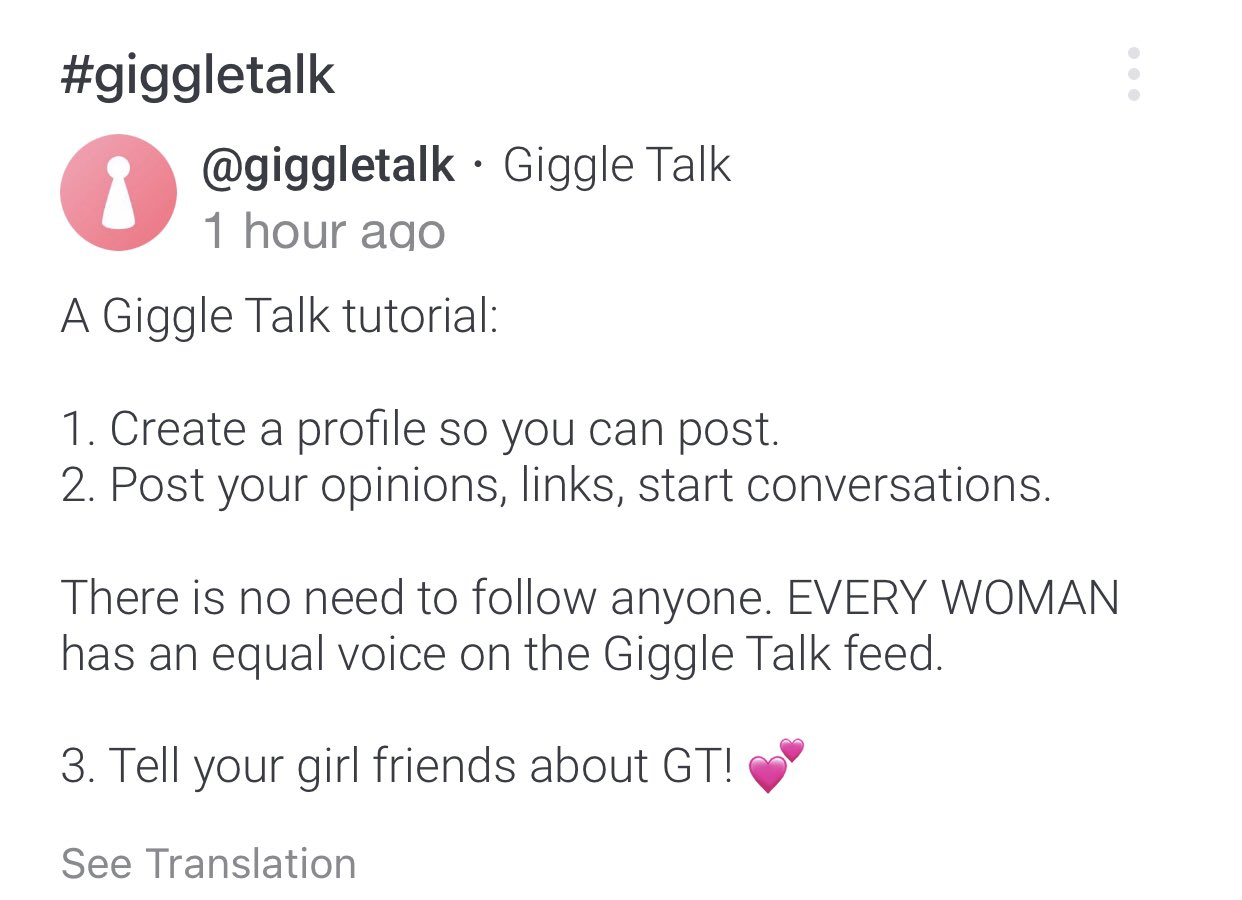 During what was supposed to be a short visit to Australia, she recalls that she also sought specialist help upon returning to her homeland. And one thing that stuck with her in all her appointments and conversations with her family was the emotional support that women need, especially from other women, when faced with a barrage of harassment. She specifically remembers her mother's words, "you need a strong female support network in your life."
The stage was set for the creation of Giggle.
But leaving Hollywood for Silicon Valley wouldn't free Grover from misogynistic attacks on her career. During the development process, she was met with a whole new wave of abuse and threats. Grover claims she was harassed and belittled by men who would doubt she was behind the app. One man asked her to speak to "the man in charge," claiming he needed "a strong leader not some pussy."
Another wave of backlash came after the Giggle's launch. The app was considered "transphobic" for using an AI "facial bone-structure recognition technology to determine if users are male or female."
The face recognition feature is there to allow only women to actually gain access to the app. Ironically, Grover admits that at first she overruled other Giggle HQ members who wished to keep the space truly female-only by providing an alternate path for men who identify as women to join the app. But this wasn't good enough for extreme trans activists who decried the app's very premise. Giggle and Grover herself faced a barrage of attacks from people demanding the app be more "inclusive."
But this new wave of attacks made Grover change her position about allowing any males into the female-only space. After reading all she could about the gender identity debate, Grover says that women are already being silenced on female issues, therefore, she will never "play a part in silencing women's voices."
Giggle officially changed their policy on admitting "transwomen" in February 2020. The app is now exclusively female-only.
Since the rule change, Grover says there have been two instances of men gaining access to the platform. They were removed.
The app also faced backlash from security experts in September of 2020 for their handling of a responsible disclosure of a vulnerability made on Twitter. Giggle says that vulnerability was fixed within days of the disclosure being made. Since the app relies on proprietary software, the community is prevented from reviewing the source code for themselves.
But despite the backlash and hurdles the app has faced, Grover aims for Giggle to be a rare place of empowerment for women on the internet. She says she hopes women can get "comfortable" promoting themselves and their work, such as "writing, music, comedy, products, businesses," etc, on Giggle Talk. The founder herself says that she's going to really "push '#marketplace'" so that women, she explains, can have a place to sell their products to other women around the world. Her focus is to allow women to build cooperation among themselves by enabling the conversation in a space free of male criticism, where women can listen to each other, engage, read other women, sell to them or buy from them.
This advancement is particularly welcome in an age when so many women found themselves in financial difficulties due the COVID-19 pandemic, losing jobs or their livelihoods during lockdown measures. According to a BBC piece, women trying to sell clothes online started receiving "creepy messages" from men, who were requesting sexual acts or asking how many times the clothes had been worn (or if the clothes were "dirty").
Giggle Talk will also enable women to finally have a safe haven to talk about female issues after being harassed or censored by men on mainstream social platforms. On online forum Reddit, for example, discussions on menopause, pregnancy, or endometriosis were all banned in 2020 for not including men who identify as women during a purge orchestrated by the moderators.
According to Grover, "It is very clear that, at present, there is a very bad attitude towards supporting women." Still, she remains optimistic that female-only spaces can turn things around. "Whenever I'm feeling down about it, she said, "I remember that women fought for and won our (sex based!) rights without any precedent of winning. There was no indication that women would achieve the right to vote. But they persisted and won. We can persist and win in this fight as well."
---
The generous support of our readers allows 4W to pay our all-female staff and over 50 writers across the globe for original articles and reporting you can't find anywhere else. Like our work? Become a monthly donor!
Enter your email below to sign in or become a 4W member and join the conversation.
(Already did this? Try refreshing the page!)