sexual assault
"Skirt Wearing" Male Student Found Guilty in Loudoun County School Bathroom Rape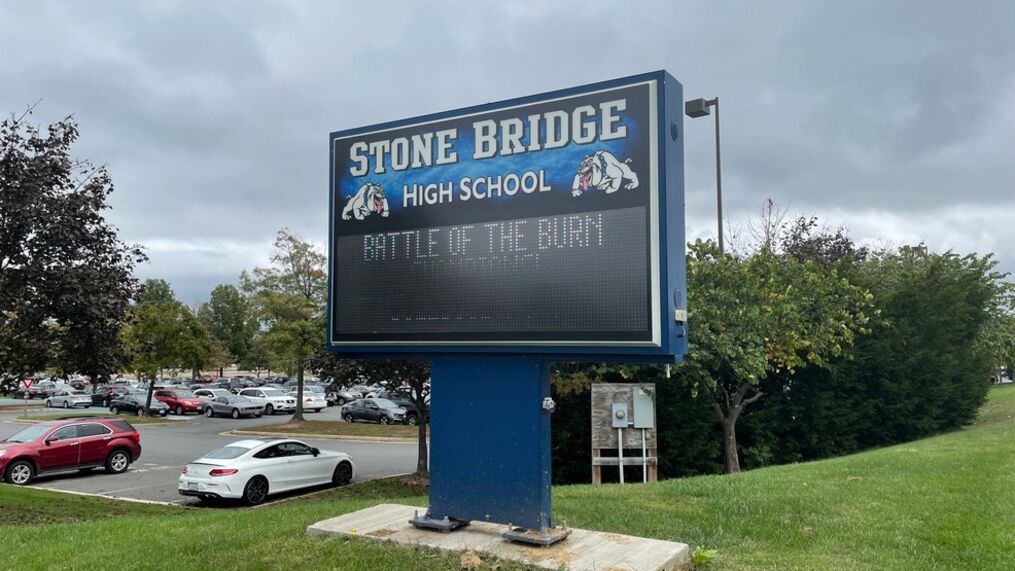 The male student at the centre of a bombshell case out of Loudoun County, Virginia has been found guilty of a May sexual assault on a female student in Stone Bridge High's girl's restroom.
The Loudoun County School Board came to international attention earlier this month when a father revealed his young daughter had been sexually assaulted in the girl's restroom at her school by a male student "in a skirt."
On June 22, Scott Smith attended a school board meeting in order to challenge Loudoun County officials on their proposed policies that would enshrine the ability for students to use whatever bathroom they desired based on gender identity alone.
Smith stated that his daughter had been sexually assaulted in the girl's washroom just weeks prior, and suggested that future assailants may be able to access vulnerable girls with impunity if the lax gender identity policies continued.
But his opposition would lead to a heated discussion with another parent who accused him of lying about his daughter's ordeal. The verbal altercation resulted in Smith being thrown to the ground by police and dragged out of the school board meeting in what quickly became viral footage.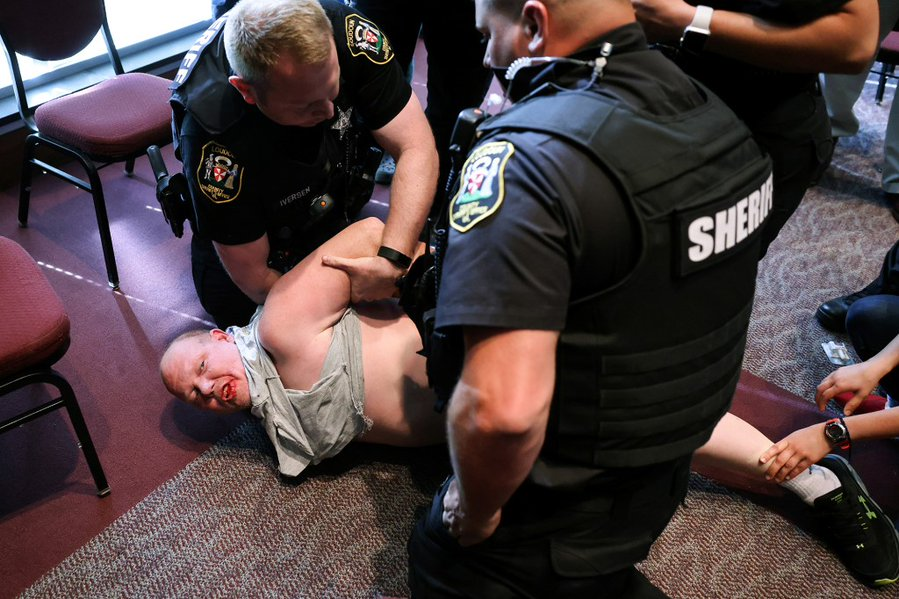 Smith was ultimately found guilty of disorderly conduct and resisting arrest, for which he was sentenced to 10 days in jail, suspended for one year and contingent on good behaviour.
But in early October, Smith finally spoke to media about his daughter's experience, and launched a damning series of accusations at Loudoun County school board officials which claimed they were complicit in dismissing and covering up not just her sexual assault, but the sexual assault of another girl by the same male student.
Smith said his daughter's assault occurred on May 28, in which a 15-year-old boy, allegedly wearing a skirt, entered a girl's bathroom at Stone Bridge High School, where he proceeded to sexually assault Smith's ninth-grade daughter. After the incident, the boy had been charged with two counts of forcible sodomy, one count of anal sodomy, and one count of forcible fellatio.
Just weeks later, while the boy was meant to be on house arrest, he sexually assaulted another girl after being transferred to a different school. He was there charged with sexual battery and abduction after police stated he forced a girl into an empty classroom, held her against her will, and touched her inappropriately. He was ultimately remanded to a youth detention center.
On October 25, the 15-year-old was found guilty of the May 28 sexual assault on Scott Smith's daughter.
The teen, who now awaits sentencing, will return to court to stand trial on a second set of charges, which include those from the other sexual assault he allegedly committed after being transferred to Broad Run High School following the May 28 incident.
The revelations from Smith's recent interviews and the subsequent public outcry led at least one Loudoun County school board member to step down.
The Smith family recently announced that they are pursuing a lawsuit against the schools, and are seeking an apology from the National School Boards Association after they labeled him, and other parents expressing concerns about the transgender policies, a "domestic terrorist."
---
Do you want to bring the "gender madness" to an end? Help us write about it! 4W is able to pay our all-female staff and writers thanks to the generous support of our paid monthly subscribers.
Enter your email below to sign in or become a 4W member and join the conversation.
(Already did this? Try refreshing the page!)