Male Violence
Male Wearing "Women's Clothes" Arrested on Attempted Rape of Minor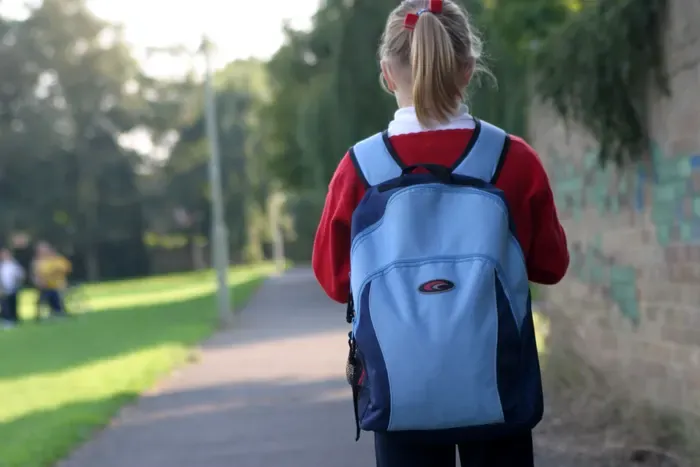 A 41-year-old male is in custody after attempting to sexually assault a 12-year-old girl who was on her way to school.
Carlos Martinez of Corona, California is currently in jail after he was arrested following his attempted rape on a minor who was en route to school. The incident took place on October 13, at around 7:15 a.m.
Martinez attacked the young girl with his bicycle as she was walking to Cesar Chavez Academy, a K-8 school on Paseo Grande. He then stripped nude and exposed himself to her while making lewd comments. According to a police statement, Martinez had been wearing "women's clothes" at the time of the attack.
"Martinez was wearing women's clothing and approached the student," says Corona Police Department Detective Daniel Clary. "Martinez shoved the student to the ground with his bicycle and removed his clothing, exposing his nude body while making sexual references."
The girl was able to escape and rushed to a nearby school bus, while witnesses who saw the incident flagged down a Corona Police patrol car. Martinez was located by police, attempting to flee the scene while nude on his bicycle.
Martinez was booked into Robert Presley Detention Center in Riverside on suspicion of attempted rape of a minor and assault with a deadly weapon. Bail was set at $50,000.
Martinez is charged with 4 felonies and 8 misdemeanors, including lewd and lascivious acts with a child, indecent exposure, attempted rape, and driving while under the influence of alcohol. Corona Police have stated "there is no further threat to the community" at this time, but that the investigation is ongoing.
---
Only when we know about the violence women and girls face are we able to make a difference. Help us expose male violence by becoming a monthly donor! The generous support of our readers helps to pay our all-female staff and writers.
Enter your email below to sign in or become a 4W member and join the conversation.
(Already did this? Try refreshing the page!)