Male Violence
Men's Rights Activists Plan Protest of Conference on Violence Against Women
Twitter users point out similarities between MRA and Trans Activist tactics to silence and disrupt women's spaces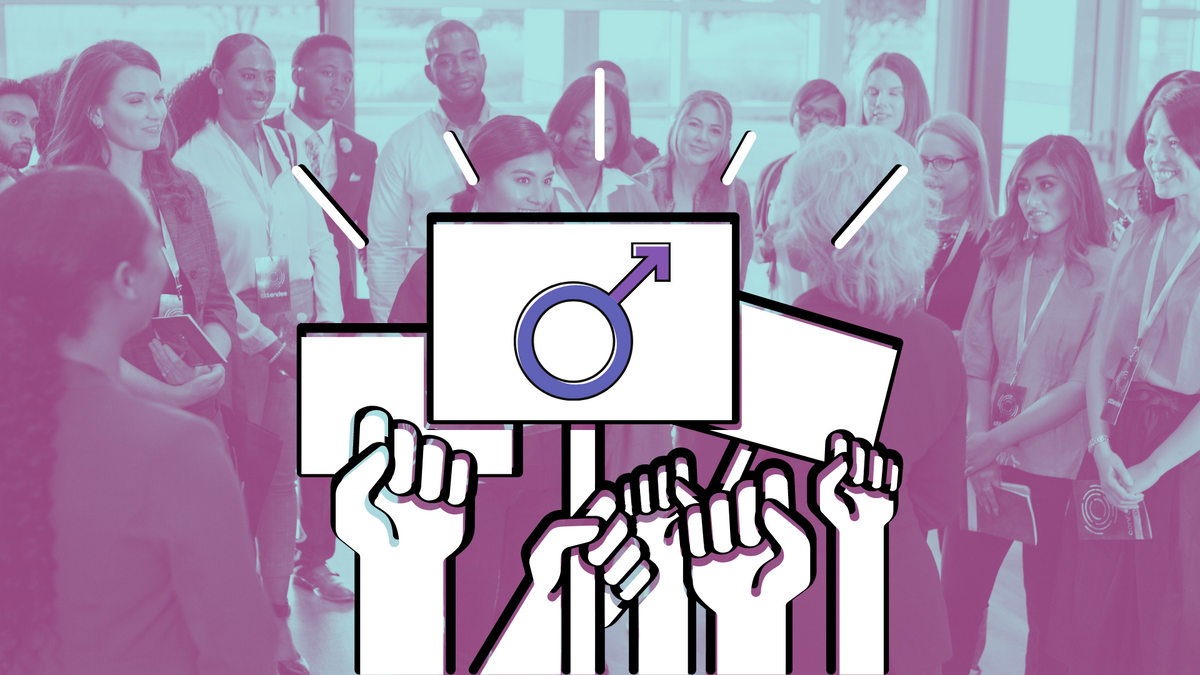 A Twitter account called Male Victims of Domestic Abuse Scotland (@MaleScotland) posted a call for people to disrupt a conference on Violence Against Women and Girls (VAWG). According to the April 3 tweet, this is a call to "challenge [Radical Feminists] in person" in order to "ensure that men's voices are heard" and "stand up for male victims" of domestic abuse.
The conference on Violence Against Women and Girls (VAWG) will be held by the group Scottish Women's Convention on May 14 and aims to engage with women about their experiences of abuse during the COVID-19 pandemic. The group also wants to know if women believe that Scotland is doing enough to tackle the issue, and find out what the country can do as a nation to "help eradicate VAWG for good."
"We want women to talk to us about what is needed to ensure the safety of women and girls in our country," says the event's registration page. Attendees can register online for the conference, which will also talk about recommendations made in a report by Baroness Helena Kennedy. The report is called "Misogyny – A Human Rights Issue'' and was commissioned by the Scottish Government. The conference will ask women how they feel regarding the proposals from the report and how they see them impacting violence against women.
But the anonymous account @MaleScotland is encouraging others to attend the event and "challenge" the conference holders, which he calls "radfems," to stand up to male victims of domestic abuse. His pinned tweet claims that he is a victim of domestic violence by his ex-partner, who is female.
According to him, he reported his abuser and "her enablers" to Police Scotland by email on March 25 for "various crimes," including stalking and "reputational damage," without specifying what this abuse consisted of on Twitter. He says that he received no response from police and that, two days later, he called line 101 - UK's police line for non-emergency inquiries.
After complaining that Police Scotland does not take male victims seriously in March, he decided to attend the conference and "stand up for male victims" in the conference in May.
In the comments of his pinned tweet, some of his followers seem to be encouraging him to "identify as a female" so that his concerns are taken seriously by the police. "Make the same complaint with the same evidence but identify as a different gender and record the differences in how you are treated," wrote one Twitter user.
Another person tweeted: "Tell them you identify as non-binary and you feel discriminated against."
"If you were female or "identified" as female I'd wager their response would be different," wrote another user.
Feminist activists on Twitter reacted to Male Scotland's call by urging him to create his own conference on male victims of domestic abuse, instead of disrupting the Violence Against Women and Girls in May.
"Men undermining a woman's event instead of starting their own - now where have I seen that before?" tweeted Anne James.
"Of course he could have done what these women are doing and set up a Conference to discuss Violence Against Men...but that would be too much like work. Instead… "Let's disrupt a Women's Conference and stop them discussing Violence against Women."
Another user pointed out how this is a Men's Rights Activist tactic which is similar to that of trans rights activists in disrupting women's events and spaces. On March 24, several people attended a protest in Brighton, UK, against the Woman's Place UK (WPUK) At Conference event. The meeting talked about single-sex spaces.
Scottish Women's Convention did not reply to our request for comment.
---
4W provides paid writing work for over 50 women in countries spanning the globe. This work is made possible thanks to our paid monthly subscribers. Join today to support our work!
Enter your email below to sign in or become a 4W member and join the conversation.
(Already did this? Try refreshing the page!)