Male Violence
Organizations From the Global South Call Out Canadian Government On Porn Culture
Online press conference details Canada's government collusion with PornHub and other porn sites.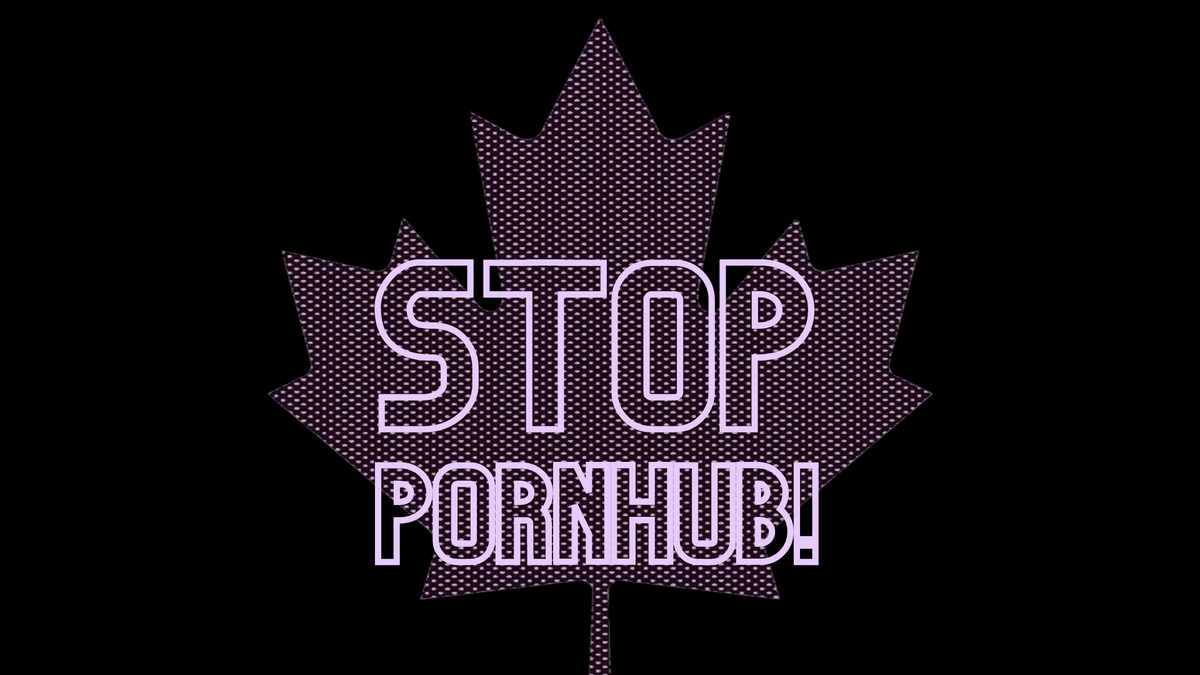 An online press conference held on June 15 by a coalition of organizations from the Global South called on the Canadian government to protect victims of online rape and torture pornography. It detailed the collusion of Canada's government with companies like MindGeek, which is based in Canada and is the parent company of PornHub, as a breach of human rights.
The brief stated that Canadian feminist organizations are working collaboratively with organizations both from the Global South and the Vulnerable Global North, such as indigenous women in Canada.
The press conference was held with Canadian MP Charlie Angus and hosted by Meghan Walker, Executive Director of London Abused Women's Centre. It was attended by representatives of women's organizations from several countries from South America, Africa and Asia, as well as women who are themselves survivors of the sex trade, women's rights campaigners, members of the press and experts on human trafficking and human's rights.
Among the speakers were women from several organizations such as Vaishnavi Sundar (WHRC India), Alyssa Ahrabare (Osez Le Féminisme, France/Morocco), Gail Dines (Culture Reframed, US) and experts on women's rights advocacy like Rita María Hernández (Mexico), Nerea Novo (Spain) and Esohe Aghatise (Nigeria/Italy).
"It is an oxymoron to inquire if women 'consent' to filmed rape, beatings, kidnap and other human rights violations."
According to their press release, this action is necessary because "millions of women and girls worldwide, victims and exited survivors of shared content on pornography platforms," suffer grave humans rights violations. Meanwhile, the Canadian government takes no action to stop these billion-dollar corporations. Many of the women in videos available on porn sites are victims of child abuse, revenge porn, trafficking, and were coerced into being filmed or simply unaware that the acts had been filmed. This makes the sharing of their images unlawful. For example, in 2019, an Indian doctor was raped, tortured and killed, and the video of her ordeal ended up on a porn website, where it amassed millions of views.
"These women suffer both individually and collectively from significant long term harm including murder, threats, physical and mental injury, emotional suffering, economic loss and/or substantial impairment of their fundamental rights," stated the brief. The organizers of the press conference held on June 15 2021 called for "immediate action from Canadian Parliament to protect victims of online rape and torture pornography."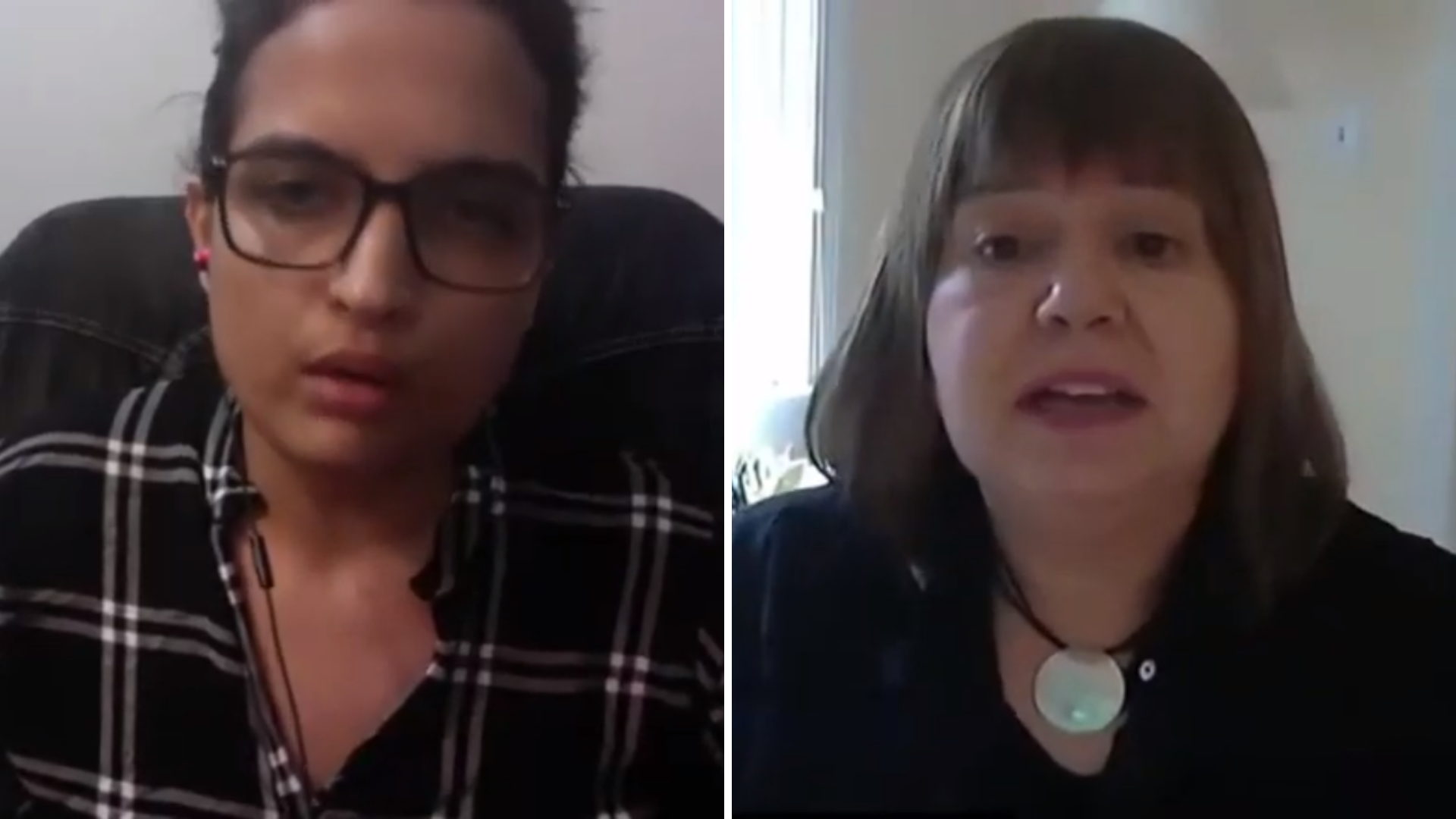 The speakers focused on some of the most insidious aspect of the issue: the sexual exploitation of women and girls from impoverished areas who are lured into sex, filmed and then have their images shared online. According to Vaishnavi Sundar, in India "many women in villages live in acute poverty, deprivation and illiteracy. There are cases of young women being lured by men with a promise of marriage (to have sex with them)." If these women or girls refuse, they are gang-raped. Either way, according to Sundar, "the entire act is recorded and distributed as clips on WhatsApp and eventually uploaded on porn websites. And Canada is among the top-five Pornhub consumers."
In Mexico, as Rita María Hernández stated in her intervention, porn production happens in a very similar setting: women and girls fleeing poverty are lured by criminal organizations into escort services in other countries and end up bound with debts, which they are coerced to be filmed to pay off.
Hernández stated:
"Consent is now being discussed by the Canadian Parliament. Not only because the women were tortured in order to obtain the consent, but when the crime of trafficking occurs [that 'consent'] is irrelevant."
Not only do most of the victims have no idea that their sexual activity is being watched over and over through porn sites, many of them will never have a say. That's because they were murdered after their sexual abuse, rape and torture. According to Nerea Novo, videos of gang rapes become some of the most searched ones on PornHub. "Men are taught by pornography like MindGeek/Pornhub that women's physical pain is sexually arousing," she said at the press conference.
In Nigeria, according to another campaigner at the press conference, Esohe Aghatise, the very few cases of rape in the past have now turned into an "epidemic of sexual violence" due to young people having easy access to porn on their smartphones, citing the many recent cases of teenagers raping young girls or their classmates. She also added that "Covid 19 has made women and girls particularly vulnerable because of their increased poverty. Online pimps and traffickers have used COVID to their advantage," pointing out that all the sexual abuse ends up uploaded to porn sites.
Gail Dines spoke in the final intervention of the press conference, arguing:
"Allowing MindGeek to continue to profit from women's and children's oppression, is now not simply ignorance, but a willful refusal on the part of the Canadian Government to hold MindGeek accountable for its criminal activities."
"It is an oxymoron to inquire if women 'consent' to filmed rape, beatings, kidnap and other human rights violations," she stated in the press release announcing the conference. "It is not the Canadian taxpayer's job to pay MindGeek/Pornhub to screen violent pornographic videos made of extremely vulnerable women in countries where their children are starving, they are victims of conflict and crisis, have had to migrate or face structural lack of opportunities."
Pornhub has been under heavy scrutiny since the beginning of 2020, when Laila Mickelwait started a petition to shut it down, accusing them of aiding human trafficking by not verifying the videos that were being uploaded to the site. The petition now has more than two million signatures and after the pressure, Pornhub removed more than 10 million unverified videos from their platform. Subsequently, credit card companies also cut ties with the porn site.
"It is the job of billion-dollar corporations like MindGeek/Pornhub to ASSUME that trafficking and organized crime exist in the Global South's context of porn production. It is MindGeek/PornHub's obligation to SCREEN OUT all videos of criminal abuse coming from the Global South," stated the organizations who called out the Canadian government in the press release.
Speaking exclusively to 4W about the press conference, Vaishnavi Sundar said:
"Over 70 Canadian parliamentarians from all parties called for a full-on criminal investigation into Pornhub's parent company, Mindgeek. Ever since, a few of us have been working on bringing attention to the impact Mindgeek has on the global south/migrant women, from as early as February this year. While six of us did the presentation, there were so many women who have been tirelessly working in the backdrop. Some of whom can't reveal their identity owing to grave threats and danger."
Sundar added: "We are grateful for the opportunity to present the situation of women in our respective countries, but I hope the local and international media really takes our message out to the concerned authorities and pressures corporations like Mindgeek to shut down considering this a global issue rather than an isolated incident."
---
Watch the conference playlist:
---
The generous support of our readers allows 4W to pay our all-female staff and over 50 writers across the globe for original articles and reporting you can't find anywhere else. Like our work? Become a monthly donor!
Enter your email below to sign in or become a 4W member and join the conversation.
(Already did this? Try refreshing the page!)