prostitution
International Study Puts New Face on Prostitution: Men
"We need to put the focus on the sex buyers," argue survivors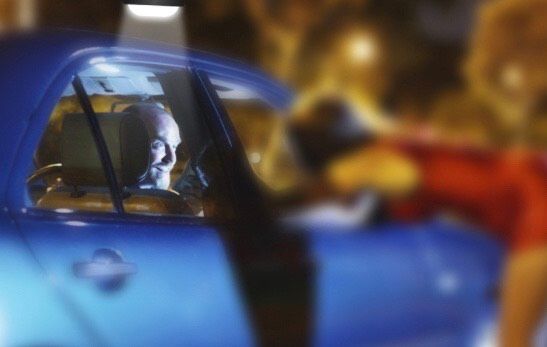 When you hear "prostitution," do you imagine women? Perhaps in your mind's eye, you see women wearing high heels and walking the streets, or leaning through car doors, or standing in red-lit windows. A Google image search confirms this concept association, but half of the picture is missing. Where are the men? Sex buyers, freiers, puteros, and johns are socially invisible despite the entire institution running on their demand.
Dr. Melissa Farley wants to put the focus back where it belongs: on the men who pay for sex.
For years, Dr. Farley worked with international abolitionists to interview 763 sex buyers across 6 countries. The goal was to learn more about what sex buyers know of prostitution, as well as their motivations for buying sex. After all, these men are experts in the field. Responses were comparatively analyzed, and the research findings were recently published in a groundbreaking study by Prostitution Research & Education (PRE). The results? Not only did sex buyers corroborate what survivors have been saying for decades, but they also illustrate without a doubt the glaring failures of legal prostitution.
To mark the report's publication, PRE and SPACE International co-sponsored two conferences in Berlin, Germany, a country where the inside of a woman's body is by law a suitable workplace. Both events were facilitated by a team of four simultaneous translators for German, Spanish, and English languages.
On November 9, over 100 journalists, activists and friends attended the public conference where 20 speakers and survivors testified against the global sex trade. "Is there any ethical or humane way to maintain an industry whose main product is rape and whose main consumer is the rapist?" asked Luba Fein, an abolitionist from Israel. Other speakers included Alika Kinan (Argentina), Vednita Carter (USA), Kajsa Ekis Ekman (Sweden), and Huschke Mau (Germany) to name just a few.
The report was first announced on November 8 by survivors Rachel Moran (Ireland), Amelia Tiganus (Spain), and Viktoria (Germany), German politician Leni Breymaier (SPD), and Dr. Farley herself at a press conference near the Bundestag. Moments before, FEMEN staged a satirical protest outside the building: three women wielded giant scissors and called on male passersby to donate their penises for poverty. Behind them stood a banner with Rachel Moran's famous quote: "When a woman is hungry the right thing to do is put food in her mouth, not your cock." At the conference, Moran condemned Germany's system of legalized abuse, urging politicians and activists alike to take immediate action.
Germany is one of several countries around the globe which accepts and taxes prostitution as a business model. Unfortunately, treating prostitution as state-taxed "labor" impedes the legal rejection of rape. After the Prostitution Act of 2002 passed, rape convictions in Germany reached an historic low. According to Helmut Sporer, former Detective on the Augsburg Crimes Squad, this law "turned the same actions, the very same rules set by brothel operators and pimps, from punishable offenses into legal practices overnight." Taxes collected by a pimp state in this context of rape, coercion and trafficking must be understood as blood money.
At least three politicians in Germany understand the current system as a failure: Leni Breymaier (SPD), Elisabeth Winkelmeier-Becker (CDU), and Lisa Badum (Green Party). During the public conference on the second day, Breymaier expressed gratitude for the research efforts: "We need to put the focus on the sex buyers. In Germany, we must penalize the buyer." Winkelmeier-Becker said, "Everything is said to be legal, but we know these are criminal acts," confirming Sporer's account.
In Germany, the normalization of pimping and prostitution has made the country into a popular destination country for trafficked women from Eastern Europe, especially Ukraine as a result of the war. Huschke Mau, author of Entmenschlicht (English: "Dehumanized"), explained how sex buyers not only buy women, but they also buy racist stereotypes which are then reinforced through self-conditioning. For example, men who buy Asian women based on assumptions of submissiveness or docility will bring these stereotypes out of the brothel and into daily life. According to the study, sex buyers confess that they do in fact eroticize ethnicity.
Another speaker, Viktoria, explained how sex buyers dehumanize prostituted women: "Prostitutes are both a commodity and a currency. Business colleagues reward each other with prostitutes, to give or to use together like a bottle of wine." In popular culture, sex buyers are often portrayed as simple, lonely men. In Farley's study, they admit an acute awareness of the harms they cause and enable. "Her body has to be there for everyone," one sex buyer said, "it is absolutely damaging."
More than half of German sex buyers had observed a woman who was trafficked or pimped. According to one sex buyer, "When the women didn't pay the pimp enough, they had their fingernails pulled off." Despite prostitution being legal in Germany, only 1% of Germans interviewed in the study had ever reported these offenses to authorities. Mau explained that sex buyers are aware that women are harmed in prostitution, because "they complain that the women are covered in bruises, that the women do not look happy, or that they cannot use the women's bodily orifices as they desire," because the women's bodies are deformed.
Supporters of prostitution call it "sex work", but this, says Mau, covers up what is really happening: sexual abuse & rape. Another survivor, Amelia Tiganus, states clearly, "We must put our focus on the source of the evil: the system of enslaving women to the will of men." At the conference, Tiganus ended her statement on a hopeful note: "Two hundred years ago, women dreamt of a world better than the one we have now. We must keep fighting. We must remember our foremothers. It is our duty to create a better world."
The study is available in German, Spanish, English, and Turkish. If you want to help translate the study into more languages, contact Melissa Farley at: [email protected]
---
The generous support of our readers allows 4W to pay our all-female staff and over 50 writers across the globe for original articles and reporting you can't find anywhere else. Like our work? Become a monthly donor!
Enter your email below to sign in or become a 4W member and join the conversation.
(Already did this? Try refreshing the page!)