men in women's spaces
Rape Survivor Quits Therapy Over Trans-Identified Male Presence, Told "We Don't Police Gender"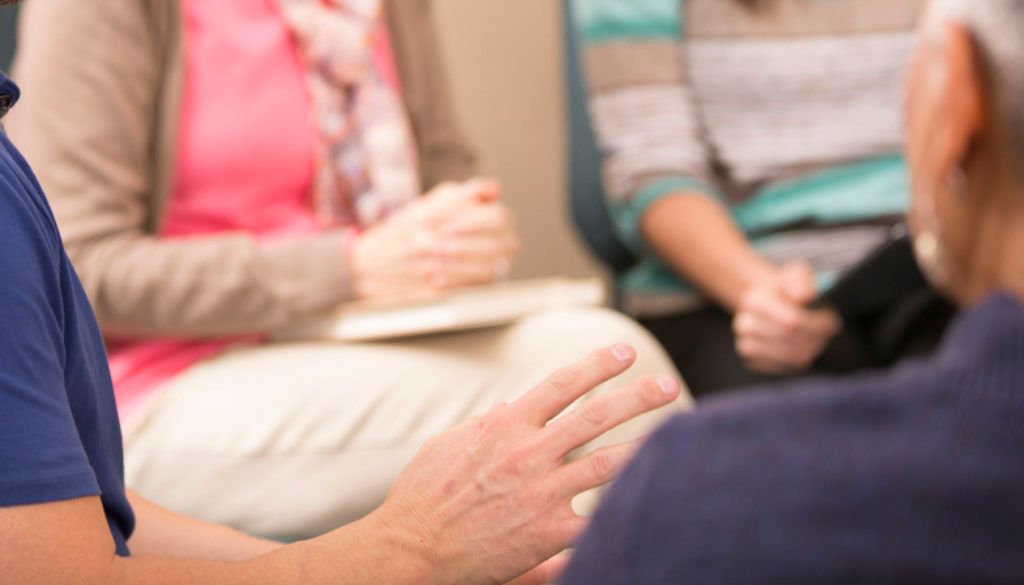 A mother-of-two is speaking out about her experience feeling "threatened" out of a rape survivor group therapy session by the inclusion of a masculine 'transwoman' with "no obvious female attributes."
The survivor, identified only as Sarah, told the Mail on Sunday that she had joined a Survivors Network group therapy session in hopes of of helping her come to terms with the sexual violence she had endured throughout her life. Survivors Network is a Brighton-based rape crisis shelter and survivor resource charity.
Sarah had joined the therapy sessions in order to share experiences and healing with other women who had faced similar sexual violence. But after a trans-identified male joined the group, everything changed.
The survivor, who was abused between the ages of 8 and 12 and then sexually assaulted when she was an adult, said that the arrival disrupted the dynamic of the support group, but she was simply told that he had "as much a right to be there" as the women.
"Some women had been abused as children so obviously we had that shared experience of being a girl and abused by a man," she said.
But after the arrival of the trans-identified male, Sarah noticed that the women became increasingly uncomfortable discussing the issues of their trauma, adding: "It felt like the priority of the group was not to talk about male entitlement any more or our shared experiences, but about making sure this person who was born male felt comfortable."
Sarah describes the trans-identified male as "... over 6ft tall, had a deep voice, wore casual trousers and a sweatshirt and had no obvious female attributes." Sarah said there were no outward physical signs that the male was transitioning to a woman, and he did not volunteer any comment about any sexual abuse he may have suffered.
Sarah attempted to reach out to Survivors Network to express her discomfort with the presence of a biological male, but was quickly shot down.
Carys Jenkins, head of operations for the charity, replied to Sarah's concerns, writing: "We do not police gender and we do not define who is and is not a woman; we allow women to define this for themselves." Jenkins then suggested Sarah find another group. While Sarah initially attempted to do so, she found that no other rape survivor therapy sessions provided a space exclusively for females, and instead catered to any "female-identifying" people.
Sarah reports feeling abandoned by the system, noting "How can you let women down so badly? You're supposed to be a service for women who have experienced sexual violence. How can you completely disregard that the main thing about sexual violence is that you feel triggered by males?"
Last year, Survivors Network head Jay Breslaw wrote a letter to Parliament in opposition to proposed legislation to tighten rules on males accessing female spaces, writing: "Policing gender expression and defining someone's womanhood by her conformity to state-sponsored specifications is an archaic practice that should not be considered in 2020 ... We consider a trans inclusive feminism to be key to our values and central to our services as a Rape Crisis Centre."
---
Do you want to bring the "gender madness" to an end? Help us write about it! 4W is able to pay our all-female staff and writers thanks to the generous support of our paid monthly subscribers.
Enter your email below to sign in or become a 4W member and join the conversation.
(Already did this? Try refreshing the page!)