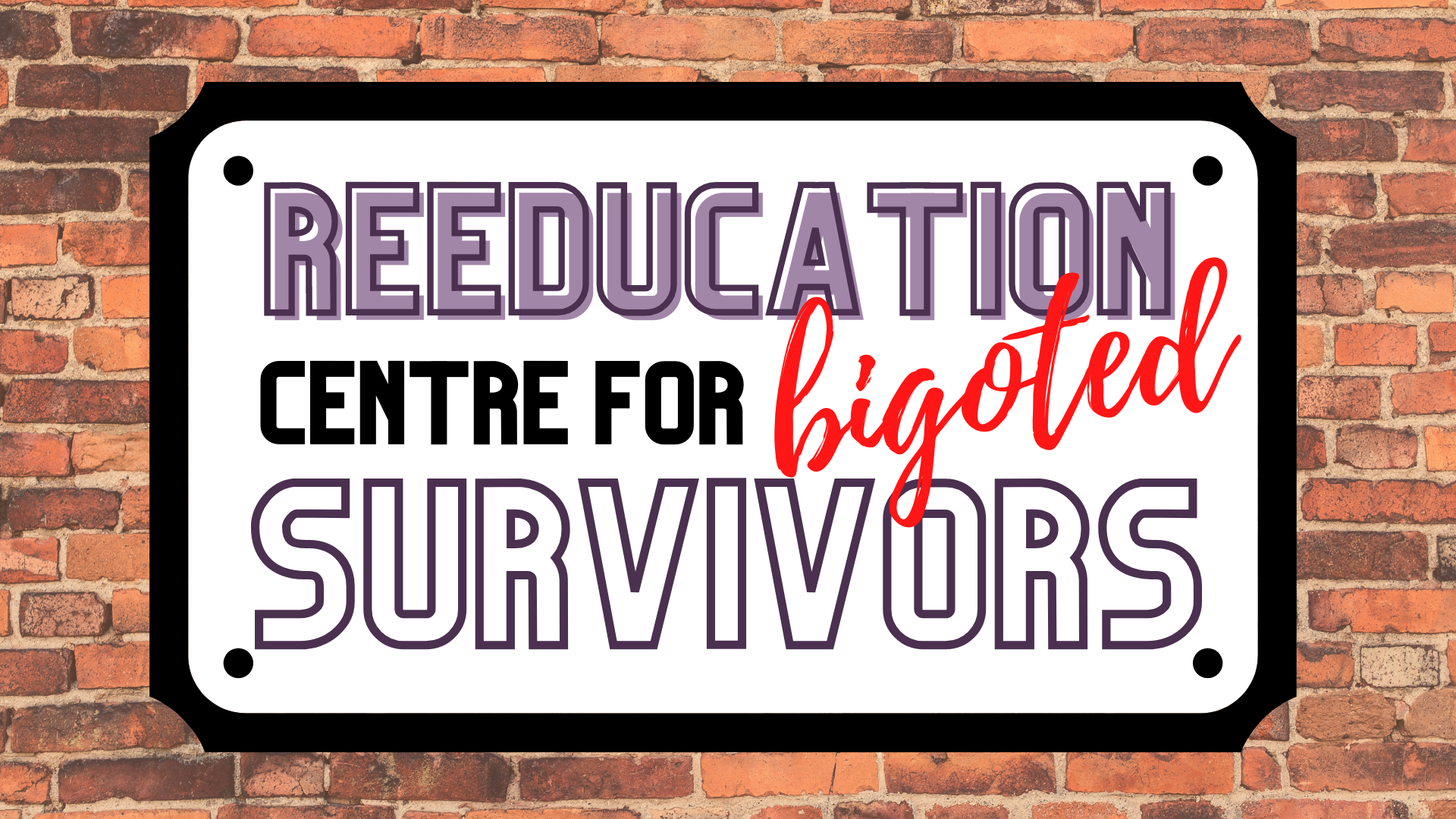 Survivors of Sexual Abuse Retraumatized by 'Reframe Your Trauma' Remark
"Sexual violence happens to bigoted people as well," says Rape Crisis centre CEO.
Edinburgh Rape Crisis centre CEO, a man who calls himself Mridul Wadhwa, said in the comedy podcast Guilty Feminist on July 27 2021 that "sexual violence happens to bigoted people as well" and that those women he calls bigoted can seek help at the centre, but they will need to "reframe their trauma" while getting help.
For Women Scotland posted on their website the full-transcript of Wadhwa's statements made in the podcast recorded in July and released on August 2 by Guilty Feminist, presented by comedian Deborah Frances-White and Kemah Bob.
The episode featuring the CEO as a special guest is called "Creating our own world." In the podcast, Wadhwa can be heard saying that if women "bring unacceptable beliefs that are discriminatory in nature, we will begin to work with you on your journey of recovery from trauma. But please also expect to be challenged on your prejudices." He doesn't specify which prejudices he is talking about.
Wadhwa's remarks were felt deeply by many people, most of them women who have survived sexual violence, as Jo Bartosh reports for the Critic. Survivors also took to social media like Twitter with the hashtag #AskRapeCrisisScotland. Under the hashtag, many users are telling their stories of sexual abuse to explain the issues survivors face when seeking help, like finding a shelter and counselling.
Several women wrote that it was crucial for them to find help among other women. User Hazel Tarragon worte:
"I was gang raped as a teenager. Then in later life had a breakdown and couldn't leave the house without experiencing panic attacks which were so bad that I passed out. I was assigned a male support worker to do systematic desensitisation with me. He raped me."
After this abuse, she recounted that the male support worker stalked her for months, and she confirmed that the remarks made by the CEO of the Edinburgh Rape Crisis centre were triggering. "I have PTSD and when it's bad I see him standing outside my window looking in at me. I feel as trapped as I did then and end up spending days on end hiding upstairs with the curtains drawn."
Another woman, who wishes to remain anonymous, said she felt directly affected too. She told 4W.Pub:
"I've been experiencing flashbacks to my abuse as a result of the behaviour of Mridul. Their behaviour is identical to my abuser. Uncannily so. How they demean, turn others against women, gaslight, victimise, laugh about concerned women, ignore women's concerns, smear women with falsehoods, hide behind a position of power, DARVO tactics. I have experienced panic attacks, nightmares etc etc in relation to my trauma. More telling is that my symptoms have manifested as a result of Mridul's behaviour."
One screenshot shared by many other users says:
"Last night I spent an hour on the phone with a heartbroken mother of a girl who was raped by a number of teenage boys and who didn't get the support she needed because she was told that a woman counselor could not be guaranteed. She developed PTSD. As one woman who attended a meeting with the CEO of RCS wrote: 'We reached out to be told that TW are not only women, but female too. The damage that meeting caused us. For so very long. The woman who should have helped us rode all over us."
According to Edinburgh Rape Crisis centre, they offer "support to women, the trans community, non-binary people & young people 12-18 who've experienced sexual violence at any time in their lives." Their Twitter account has been inundated with comments and complaints from survivors in response to the reactions on their CEO's words in the podcast, so they disabled the replies. In the tweet, ERCC wrote they "work for our survivors" and do this "in good faith, in a trauma-informed way," but warned that "spreading misinformation harms survivors: it fuels mistrust. Abusing our workers harms survivors too."
The current CEO of Edinburgh Rape Crisis centre has been under public scrutiny for several months in Scotland. In October 2020, he was in an all-female Member of Scottish parliament (MSP) shortlist for the British city of Sterling, running as a SNP candidate for the May elections this year. The Sun reported that "there were claims the SNP had broken the Equality Act by putting a 'male candidate' on the list." In December 2020, however, Wadhwa left the SNP party after MSPs "backed a law to allow victims of rape and sexual assault to choose the sex rather than gender of the person examining them."
In the same piece on May 19 2021, the Sun reported about Wadhwa's appointment as Chief of Executive Order of Edinburgh Rape Crisis Centre, which sparked another controversy, since the post is for a role advertised as "reserved for a woman only candidate." After Wadhwa was hired as a CEO, women's rights activists called for an "equalities investigation" and urged people to "write to the Equality and Human Rights Commission to investigate." The campaigners said that Wadhwa has no gender recognition certificate and has not "undergone gender reassignment surgery." In this video, at 2:31, he can be seen saying that he did not tell his future employer that he was male during the hiring process. For that reason, Wadhwa has no "legal right to the position" at Edinburgh Rape Crisis centre because he does not meet "Scottish requirements to legally be considered a woman."
The Guilty Feminist is also being heavily criticized for not challenging Wadhwa's notions that women need to reframe their trauma. For Women Scotland wrote:
"The podcast as a whole is a masterclass of gaslighting and features an extraordinary performance by the host Deborah Frances-White… Frances-White's naive, factually incorrect analysis of violence against women and how women feel in accessing services and support is never challenged by the supposed expert Wadhwa who is happy to allow Frances-White and co-host Kemah Bob to talk about abused women being obliged to 'check your privilege'. A podcast interviewing the CEO of a rape centre becomes an exercise in proving that the person in charge of the centre is a more vulnerable person than the women accessing the service."
---
Featured graphic (c) Dana Vitalosova
---