Crime
Trans-Identified Male Arrested for Human Trafficking, Forcing Migrants into 'Sexual Slavery'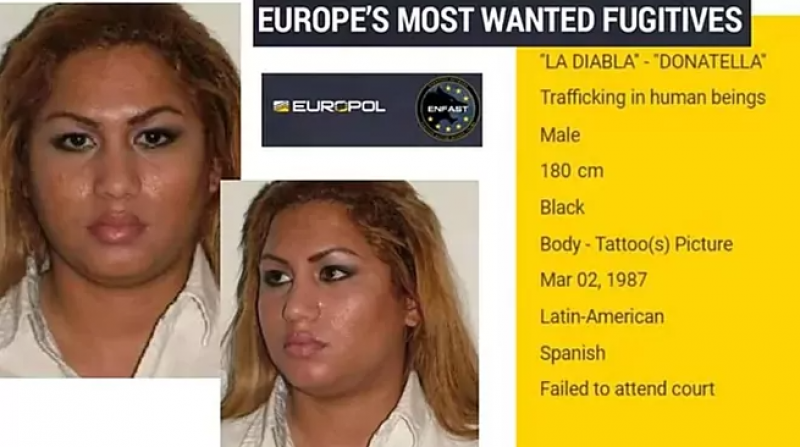 A biological male who identifies as a woman has been detained in Germany following a continent-wide search after he became one of Europe's "most wanted fugitives."
Leudis Isaac Corro Camacho, who was colloquially known as "La Diabla" or "The Devil," had been listed on Interpol's Most Wanted Fugitive list for almost one month prior to being detained on December 1. Officials have been investigating Camacho's crimes for almost one year.
According to police, Camacho ran a campaign of human trafficking, recruiting impoverished women and some trans-identified males from his home country of Venezuela and bringing them to Spain with the promise of work.
Camacho would then force them to get liposuction and breast implants before demanding 12,000 euros (approx. $13,500 USD) for the surgeries from them.
Indebted to Camacho, the Venezuelans would then be subjugated to a life of what practically amounted to sex slavery. They were locked in apartments in Oviedo and Barcelona where they were rented as prostitutes. When no longer profitable, the migrants were sold to clubs and pimps to offload them.
His crimes were aided by his boyfriend, who was a former German police officer and helped him flee Spain after an investigation was launched into his operations.
Camacho has been charged with human trafficking, money laundering, and belonging to a criminal organization.
---
4W provides paid writing work for over 50 women in countries spanning the globe. This work is made possible thanks to our paid monthly subscribers. Join today to support our work!
Enter your email below to sign in or become a 4W member and join the conversation.
(Already did this? Try refreshing the page!)