Crime
Turkey: Woman Targeted in Random Act of Femicide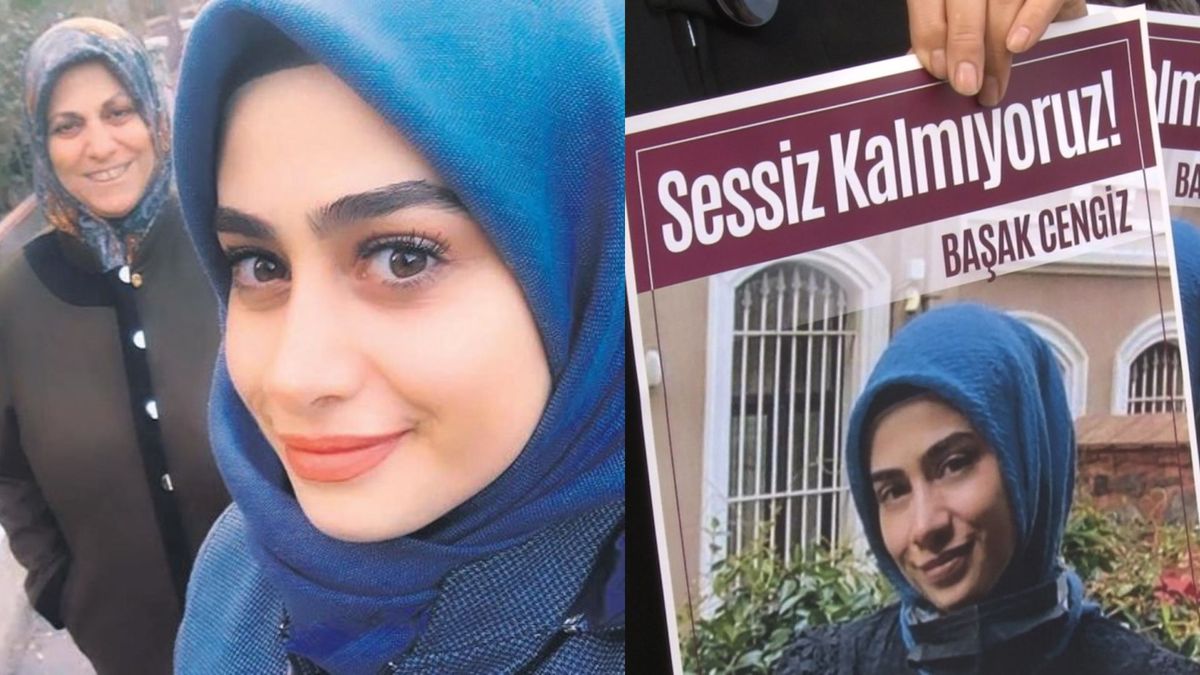 A man who killed a woman with a Samurai sword on November 9 in Istanbul's Ataşehir district has confessed that he targeted the victim arbitrarily because he thought she was "defenseless."
"I wanted to kill someone. I went out and picked a woman because I thought it would be easier," the killer, identified as university student Can Goktug Boz, told the Turkish press.
The woman, Başak Cengiz, was a 28 year-old architect who did not know the killer. The random nature of her murder has renewed calls by politicians and activists for Turkey to rejoin the Istanbul Convention, an international treaty on the implementation of a legal framework to protect women's rights.
Ms. Cengiz was walking down a street in Istanbul's Atasehir district when Can Goktug Boz walked up behind her, and without saying a word, began stabbing her to death.
Omer Celik, a spokesperson for the ruling Justice and Development Party (AKP), tweeted, "I cannot find words to describe the cruelty of this murder. It is all women who are targeted in the name of Cengiz. It is high time that we collectively mobilize against femicides."
Aylin Nazliaka, the chair of the women's branch of main opposition Republican People's Party (CHP), told Al-Monitor, that she believed Celik was ignoring "his party... has been in power for nearly two decades and has taken Turkey out of the Istanbul Convention, a key accord for protecting women against violence and prosecuting abusers. The AKP policies ignore women and feed the culture of gender-based violence and abuse."
Nazliaka added, "I visit the families of women who are killed by men. In Malatya, a family whose daughter was killed by her husband for no other reason than not answering his call said that they felt sure that their son-in-law would get off with a light sentence now that Turkey is no longer part of the Istanbul Convention."
Two days after the slaying, activist group Women's Assemblies organized a demonstration outside Istanbul's main courthouse in Caglayan and accused authorities of complicity in violence against women by allowing male murderers to receive reduced sentences and abandoning the Istanbul Convention.
"Cengiz was killed because regulations protecting women are not implemented adequately in Turkey, because killing women is easy in Turkey," Gulsum Kav, co-founder of the We Will Stop Femicide platform, told Al Jazeera.
So far in 2021, men in Turkey have killed 285 women, according to the group. At the current rate, this year is on track to be deadlier than the previous year. Turkey was the first country to ratify the Istanbul Convention, a treaty to prevent violence against women. President Erdogan's decision to withdraw from the agreement in July was based on attempts by "the LGBT community to impose their ideas about gender on the entire society."
Activists like Adem Cevik, spokesperson for the Turkish Family Council, an NGO that advocates repealing many current domestic violence laws, were responsible for placing political pressure on the government to withdraw.
Cevik says he disagrees with the Istanbul Convention's emphasis on women as victims, and its broad mandate that includes language regarding discrimination based on "sexual orientation" and "gender identity".
According to a survey by MetroPoll, 52.3% of Turks want their country to stay in the convention.
In the days since the murder, several politicians, including President Erdogan, have visited with the Cengiz family to offer their condolences.
According to National Research on Violence against Women from 2014, one third of girls in Turkey are not allowed to go to school by their families, 90 per cent of human trafficking victims in Turkey are women, and 4 of 10 women in Turkey are exposed to physical or sexual violence.
---
Only when we know about the violence women and girls face are we able to make a difference. Help us expose male violence by becoming a monthly donor! The generous support of our readers helps to pay our all-female staff and writers.
Enter your email below to sign in or become a 4W member and join the conversation.
(Already did this? Try refreshing the page!)