Viral Videos Show Trans-Identified Male Going on Racist Rant at Starbucks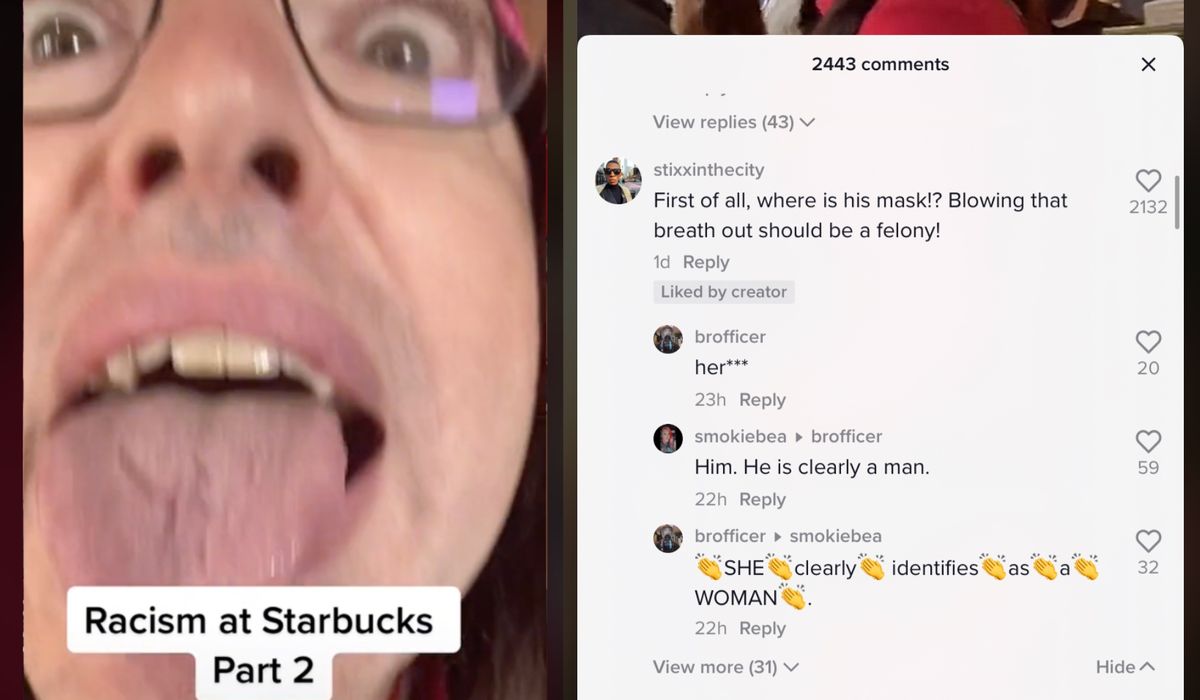 TikTok videos showing a Black woman being racially abused by a trans-identified male at her local Starbucks has gone viral and sparked outrage across social media.
On December 17, TikTok user Keisha Sutton478 upl0aded two videos to her TikTok account, writing "I enjoy my Starbucks every morning before work. This morning was different." The videos documented a rather intense encounter Sutton had at the Starbucks on West 43rd street in Houston, Texas.
The videos, which have since accumulated over 1.7 million views, show Sutton in line, interacting with a white male holding a small dog. The man was dressed in sandals, a skirt, a floral crop top, and a pink headwrap.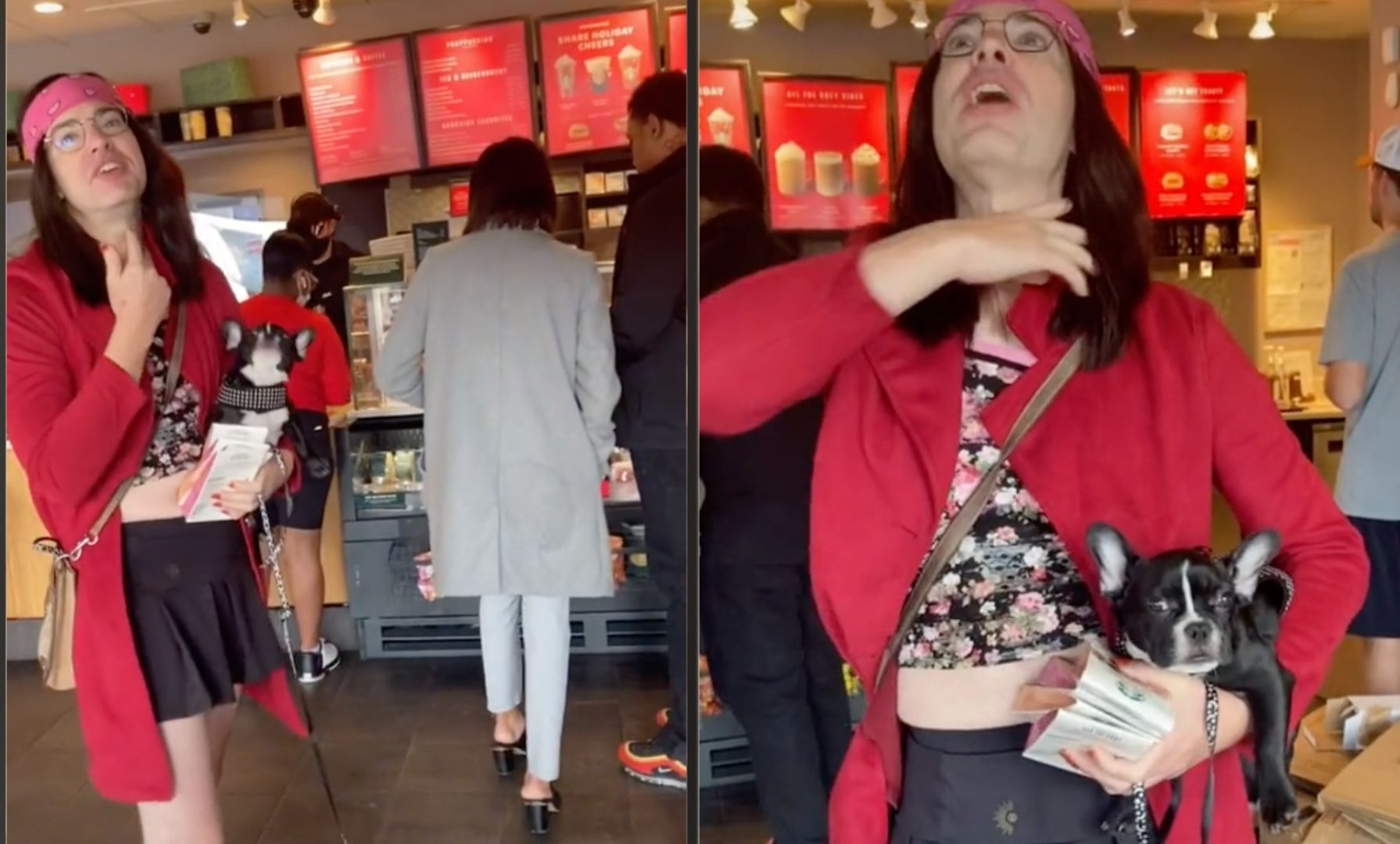 The man makes a dramatic gesture enacting cutting his own head off and shooting himself, to which Sutton can be heard asking "what the f*ck is that supposed to mean?" He responds "That's what you want to do, right? Because you don't like white people, right? You want to cut my head off like this? You want to write Black Lives Matter with my blood, on the walls?" He continues while ranting, at times inaudably, about "genocide."
In the second video, the man continues to harass Sutton, at one point pretending to lick and bite her phone camera while bringing himself disturbingly close to her and her device. He also mocks her accent, kicks out at her, and shoves his dog in her face. No one in the establishment comments or intervenes.
At one point, the man is heard inciting the Starbucks employee to call the police on Sutton, claiming she had threatened and physically attacked him.
In her follow-up explanation of the incident, Sutton says she had never seen nor interacted with that man before, and had started recording after he was acting erratically towards her while she was in line and she felt unsafe.
Sutton says it wasn't until she told the man to get away from her close to the end of her second video that the Starbucks employees finally ushered her away from him, offering her a free beverage as compensation.
In the comments of her original videos, most people lauded Sutton for her patience with the man – but others were more concerned with reprimanding commenters and Sutton for "misgendering" the instigator.  
---
Do you want to bring the "gender madness" to an end? Help us write about it! 4W is able to pay our all-female staff and writers thanks to the generous support of our paid monthly subscribers.
Enter your email below to sign in or become a 4W member and join the conversation.
(Already did this? Try refreshing the page!)