sexual assault
Women Sue Qatar For Strip-Searches and Forced Gynecological Exams
Women were forcibly examined after a newborn infant was found abandoned in the Doha airport restroom.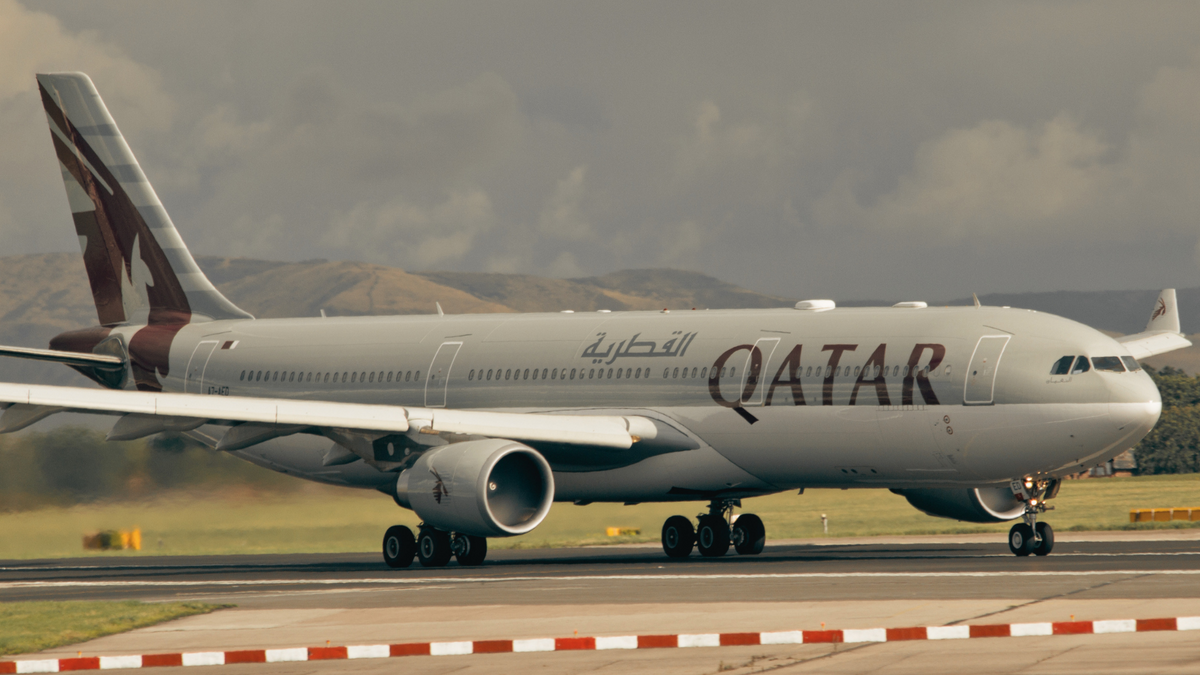 Seven Australian women who were subjected to strip searches and invasive internal examinations at Doha airport last October are suing the government of Qatar.
The incident occurred on October 2, 2020, when armed guards removed women from Qatar Airways flight QR908 from Doha to Sydney, and into ambulances waiting on the tarmac at Hamad International Airport. Women on 10 Qatar Airways flights, including the Australians, were ordered to remove their clothing and were forcibly examined after a newborn infant was found abandoned in the Doha airport restroom.
In the lawsuit, the women allege assault, battery, trespass and false imprisonment by the Qatari government, Qatar's Civil Aviation Authority and Qatar Airways.

One of the women involved in the lawsuit, who declined to be named, told the BBC that she was "subjected to the most horrifically invasive physical exam."
"I was certain that I was either going to be killed by one of the many men that had a gun, or that my husband on the plane was going to be killed," she said.
Another woman, identified only as Anna, told The Age she was strip-searched despite travelling with her own baby at the time.
"[The nurse] said 'I need you to lay down on the bed' … and she grabbed my pants and my underwear and she stripped them. And for a second I just think my head was about to explode," Anna said.
According to their legal representative, Damian Sturzaker, from Sydney-based Marque Lawyers, the women are seeking compensation "for the fact that they were affected at the time and continue to suffer."
"They want an apology from the Qatar government for their treatment and what they want and have been asking for quite a long time is that procedures are put in place so that this won't happen again," Sturzaker added.
A man who was a fellow passenger on the flight, Dr. Wolfgang Babeck, set up a GoFundMe campaign to request financial assistance for their case. According to a statement by Dr. Babeck,
"The donations will remain with GoFundMe until the women receive invoices for their legal fees and at that time I will withdraw the funds, with their written consent, and facilitate payment of their legal bills.
In the event that more money is raised than is required for the litigation (including if the women are successful in the proceedings and are able to recover a portion of their legal costs from the defendants or the claims reach any early settlement) all surplus funds will be donated to a suitable charity for the protection of women and children."
At the time of the incident, Sheikh Tamim bin Hamad Al Thani, Qatar's Emir, had tweeted, "We regret the unacceptable treatment of the female passengers at HIA … What took place does not reflect Qatar's laws or values."
Qatar is an ultra-conservative Muslim monarchy, where sex and childbirth outside marriage are punishable by prison sentences, and women's rights are restricted under a male guardianship law. Women must get permission from male relatives, or "guardians" – fathers, brothers, uncles and husbands – in order to exercise many basic rights, such as the right to travel, study, or marry someone of their choosing. According to Human Rights Watch, women in Qatar have reported being asked for proof of marriage to access sexual and reproductive healthcare, and many attested to how this impacted their mental health by causing depression, anxiety, and suicidal thoughts.
---
Only when we know about the violence women and girls face are we able to make a difference. Help us expose male violence by becoming a monthly donor! The generous support of our readers helps to pay our all-female staff and writers.
Enter your email below to sign in or become a 4W member and join the conversation.
(Already did this? Try refreshing the page!)