film
70 Years Since the 'Golden Era' or 70 Years of Bollywood Sexism?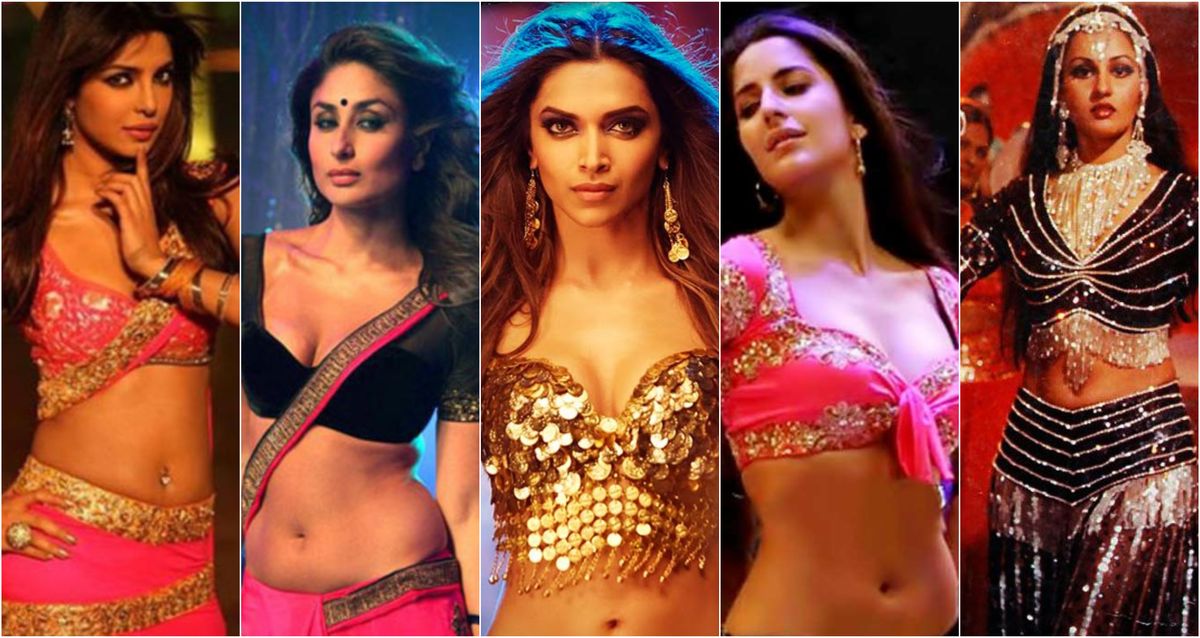 The year 1950 marked the beginning of India's distinct artistic voice, free from the clutches of a 200-year colonial rule. Morale was high and there was a whiff of revolution in the air. It was around this time that the "Golden Era" of Hindi cinema came into its own as well. The lavish, larger-than-life historical epics of the 1920s like "Ramayan" saw a steep decline and the moment was ripe for socially relevant cinema. Films during the 1950s were packed with aspirational depictions of people overcoming the class, caste and gender inequities—and these themes were received well. But what really conferred Bollywood this label, and how much of it is attributed to the women on and off screen?
Sita or Slut?
Irrespective of the quality of films that come out, people throng to watch Bollywood films week after week. The industry is worth 138 billion Indian rupees, and a good chunk of it comes from portraying women in sexist, misogynist ways. Across eras, women are mere stereotypes that promote gross inequality between the sexes. They are described with surface-level qualities of chastity or promiscuity, whereas a man is strong, ambitious, and successful; his desires valid. A chaste woman embodies the burden of cultural exposition, and the unvirtuous is often 'taught a lesson' for daring to do so.
While male pleasure is still the principal yardstick, such open display of sexual freedom in films has determined a shift in women's perception of their own sexuality. There is a modern attitude towards female sexuality aiming to remodel the limits of feminine desire. This transformation seems to work on a significant section of the audience who are women in their late teens and twenties, immersed in reinterpreting physical exposure as liberating, rather than commodifying. There must be a way to tell the story of a large majority of women who fall in the grey between these extremes. A woman's sexuality is either vilified or glorified as liberation, both are hugely problematic.
In order to cash in on the economics of women's sexuality, filmmakers openly engage in commodification, and cater to male fetish; yet, for the female viewer, some of these techniques demystify the norms of our bodies and sexual identity at the crux of such commodification.
Alankrita Shrivastava, director of the globally screened film "Lipstick Under My Burkha" spoke to 4W. "In our society, a woman's promiscuity is considered bad only as a means to control them," she said. "We never really discuss a man being promiscuous, do we? We just call him 'a ladies' man' and that's not fair. But I am totally against the vulgarity in 'item songs' (songs with skimpy clad women that have no purpose or motive in the film's narrative but for male fetish) which is a whole other story."
Such problematic tropes deployed in films are apparent in camera angles that reduce women to shapes and outlines. Much like critic and novelist John Berger has said, "Men act, women appear." Men watch, women watch themselves being watched; the infamous song starring Madhuri Dixit "Choli Ke Peeche Kya Hai" (what's beneath your blouse) sums up this argument.
For Women by Women?
While narratives about women don't strictly have to be told by women, she would be at a better vantage point to tell the story of another. Filmmakers like Farah Khan, who is perhaps the only woman to have levelled up with male filmmakers of the decade, is probably an exception. Although her films make fortunes at the box office, very little can be said about the depiction of women in them. Being a woman herself, are Farah's actresses naturally significant? Songs from her blockbuster films like "Sheela ki jawani," (Sheela's youth) and "mai lovely ho gayi yaar" (I have become lovely) are the quintessential dance numbers that make us wonder.
It is true that historically, men have written some phenomenal female characters, and the actresses who portrayed them received international recognition. So there is a strong argument within the fraternity about how writing female characters must not be an exclusive female affair. Instead, a feminist character who is more than a mere fill-in must be our end goal. Screenwriter Atika Chohan said, "The burden of writing feminist narratives should be shared by both male and female writers. And that should be the case even when the narrative is led by a male protagonist." Dr Omar Ahmed, a UK-based film scholar, adds, "The ideological motivation of a male filmmaker has to be scrutinized and subjected to closer analysis so that we can come to terms with the question of gender representation and what it signifies to us in the present context."
"To choose to make proactive reforms in the mainstream is definitely one way to undo some of the unsurpassable damage."
Bollywood must thank the Parallel Cinema movement for providing a springboard to exploring female characters that stretch beyond the binary. "Tumhari Sulu", a story about a housewife turned Radio Jockey, and "Queen," where the protagonist takes a solo honeymoon trip, are challenging paradigms.
"The slow growing presence of women behind the camera, and the increasing power of the female box office is in some respects the legacy of Parallel Cinema and how it attempted to carve out a new space and agency for women which we had never seen before. One only has to turn to the work of Smita Patil and Shyam Benegal. A key film is "Mirch Masala," a radical and at times revolutionary representation of women," said Omar.
Despite our best efforts, the majority of films that come out today have something missing in them, and ironically it is the woman herself. Atika believes that the only way to avert this crisis is "…by continuing to negotiate for more power for female characters in our screenplays, especially in the mainstream cinema. I look at it as a political contribution, when you can happily make one kind of cinema on the fringes, to choose to make proactive reforms in the mainstream is definitely one way to undo some of the unsurpassable damage done to our cultural thinking."
Of "Compromises", Social Media Abuse, and Ageism
"Every day, I get so many messages in my inbox asking me if I would "compromise" (sleep with them) for an opportunity. I have grown numb to it and just ignore it," said Trimala Adhikari to 4W, an upcoming actress who is known for her particularly bold roles. Hailing from Darjeeling, a touristy town in Eastern India, Trimala's chance entry into cinema was not fraught with the classic casting couch model. "But that's also because I am not in a rush to say yes to every offer that comes to me. I have the privilege which many newcomers aren't afforded with," she added.
Bollywood's actresses are heavily fragmented. While we have the daughters of yesteryear stars who have their share of problems, the gullible aspirants face something rather fatal at times. One does wonder what makes these women try and defy the odds and break the glass ceiling. Film critic Anupama Chopra surmises the romanticization: "Cinema is a grand seduction and Bollywood is the great big Indian dream. So despite odds, people will continue to flock and hope to make it big, even though very few people make it." If getting a big break is the challenge for some actresses, once established, they face a barrage of social media abuse.
The cyclic nature of this experience is the bottomless pit women are having to dive into, nose first. "Of course I face trolling and threats of all kinds, especially right after a film hits the theater. Nowadays, access is so easy. People may know where you live, and you could be stalked. I have even filed a few cyber cases in the past. But how many people will you keep booking? At one point, you just learn to live with it," rues Rajshri Deshpande, an actress whose performance in films like "Angry Indian Goddesses," and "Manto" brought Indian cinema an international reputation.
"They are either sweet young things, mothers, or grandmothers but not really individuals with an identity of their own."
At the other end of the spectrum, it is impossible to ignore the brutally short shelf life of actresses who exceed a certain age. The fact that films in which the top grossing stars who are well over 40 romancing women half their age, and a 40 something woman playing their mother are superhits, should make us collectively ashamed as a nation.
The exclusion of older women from cultural relevance is also endemic to Bollywood. Soni Razdan, who played a poignant role of a 57-year-old finding love in the rare gem of a film "Yours Truly", agrees that these films stick out like a sore thumb. "I suppose it's a symptom of the way in which we see women in general. They are either sweet young things, mothers, or grandmothers but not really individuals with an identity of their own," she said. That this comes from the mother of popular actress Alia Bhatt, and has acted in many films herself, is telling. Shernaz Patel, who has shouldered some of the most memorable supporting roles in films like "Black" and "Guzaarish," is not the one to mince words. About being selective despite being a fabulous actress, she said, "Now, I am in my fifties and the roles that come are of grandmothers, and whenever that happens, I ask them to call me after 10 years."
The Economics and Future of Women-Centric Films
In Bollywood, much like any industry, the rate of change in people's outlook to cinema can only be gauged by the amount a film grosses at the box office. If a film with a female protagonist could fetch a multi-million hit, there would be no need for convincing anymore. Future looks promising for actresses that no longer fit the mold or conform to social conventions. Rajshree, Trimala and many others have played roles that will forever be spoken about for the mere fact that they broke all redundant aspects of femininity. Many female stars are agreeing to work with female directors, or an unbiased filmmaker who would champion her, sans a male savior. People are waking up to the idea of tapping the female market and making films that are enjoyable for women as well. Deepika Padukone star of  "Chhapak," the story of a young woman who rebuilds her life after a man throws acid in her face, directed by Meghna Gulzar, is a testimony to that.
With the advent of International OTT platforms finding a stronghold in India, the opportunities have spiked for women on and off screen.
As Anupama rightly pointed out, "Earlier, the biggest compliment an actress could get was to be called the "female Amitabh Bachchan" – I remember it was the descriptor of choice for both Sridevi and Madhuri Dixit. It meant that these actresses could power a film on their own. "Padmaavat", headlined by Deepika Padukone, crossed Rs 2.5 billion at the box office.  Perhaps, in the not-so-distant-future, a successful actor will be referred to as the male Deepika Padukone!"
---
The generous support of our readers allows 4W to pay our all-female staff and over 50 writers across the globe for original articles and reporting you can't find anywhere else. Like our work? Become a monthly donor!
Enter your email below to sign in or become a 4W member and join the conversation.
(Already did this? Try refreshing the page!)