trans activists
"Feminist Collective" Stops Reporting on Femicides Due to Claims of Transphobia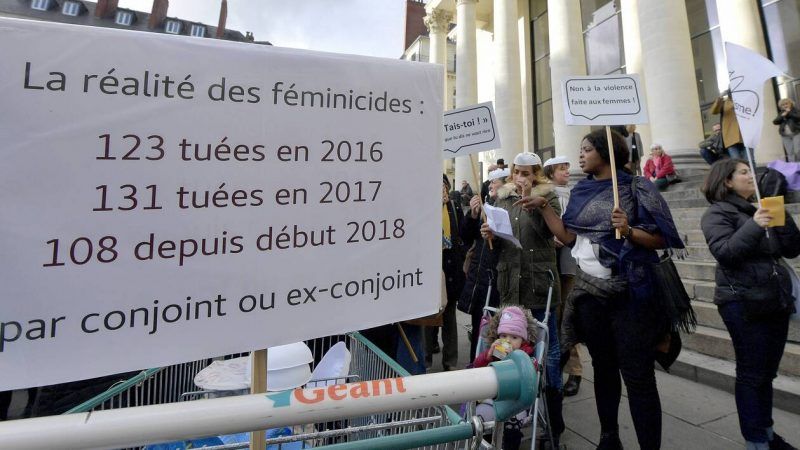 A France-based "feminist" group has announced they will no longer be providing data on domestic femicides due to concerns the sex-based data is being used by 'transphobes.'
On January 5, #NousToutes – a French activist organization self-identifying as "feminist" – published an 11-post thread on Twitter outlining that they would no longer be relaying the information associated with the murder of women by intimate partners.
The thread stated that on January 3, "transphobic remarks" had been shared by the collective responsible for supplying #NousToutes with the femicide data, and as a result, they would no longer be documenting any information on female murder statistics until they could find a way to make the data more inclusive.
Féminicides Par Compagnons ou Ex, a volunteer feminist group, has been compiling data on domestic violence and the murder of women in France since 2018. On January 3, they responded to a commenter complaining that no data on trans-identified males had been reported.
The group responded that in 6 years, no trans-identified male had been murdered in a situation of domestic violence in France. They went on to state that they were recieving harassment over their reporting of those facts, and that "some seem to have retained the toxic aspects of their former masculinity."
Later on that day, the group's official Twitter account re-tweeted a post from 4W Writer and feminist activist Genevieve Gluck supporting them.
In the offending post, Gluck reiterated that no trans-identified males had been murdered by an intimate partner in France for 6 years. Gluck also pointed out that Féminicides Par Compagnons ou Ex had been accused of "transphobia" for simply reporting on the murder of women.
In their thread, #NousToutes went on to say that the sentiment was "oppressive" and "otherwise illegal," noting that "transphobia is not an opinion, but a crime punishable by law."
The collective goes on to say that it will be suspending their reporting on femicide data until they can find a source which is more inclusive, and recognizes trans-identified males as victims of femicide.
On January 1st, three women were murdered in France in the span of 24 hours. The crimes were unrelated and occurred in different parts of the country.
In 2021, 113 women were murdered in France, primarily by male intimate partners or ex-partners.
---
Do you want to bring the "gender madness" to an end? Help us write about it! 4W is able to pay our all-female staff and writers thanks to the generous support of our paid monthly subscribers.
Enter your email below to sign in or become a 4W member and join the conversation.
(Already did this? Try refreshing the page!)