Gender Identity
Fired For Feminism
How I became the most hated software engineer in Philly for writing about feminism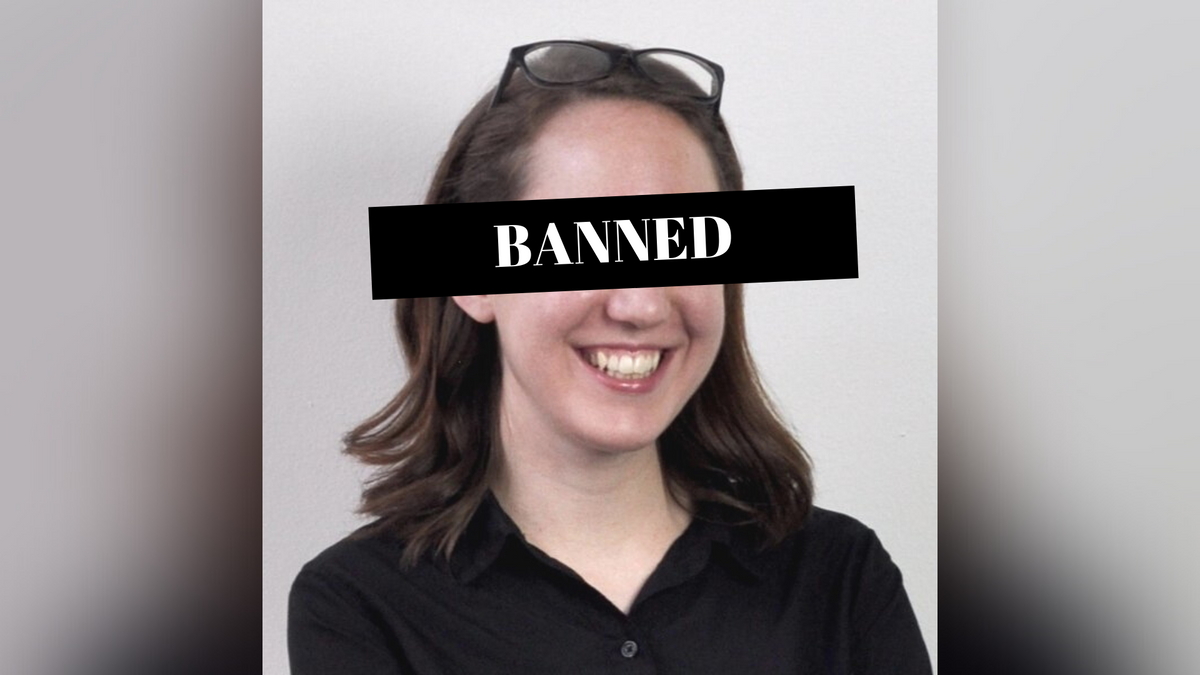 This is my story of being #canceled. I was actually canceled twice. The first time I lost my house, my friends, my community, and an organization I had dedicated my life to — but that situation was contained, limited in scope to a tight-knit community of vegan activists. The second time was more dramatic and is what labeled me officially radioactive. This is the story of the second time.
In November of 2018, I started working as a software engineer at a Philadelphia agency called Promptworks. Promptworks makes its money by making products for larger companies and startups, like Wells Fargo or GoPuff, in addition to military contracting. For most of my time there, I was on the launch of a new URBN brand, Nuuly. From the very beginning at Promptworks it was clear there were issues with leadership. There were no women in technical leadership roles at all, or people of color in any form of leadership at all. This gives you a decent idea of what we're working with:
I can't say I was happy here or loved this job — but I did love some of the women I worked with. Montana, Leigh, Rachel, Upma, and Lan became close friends of mine as we bonded over our shared struggles surviving in this environment.
In June, Montana, Leigh, Rachel and I filed a complaint to the CEO, Greg Sterndale, about how HR had mishandled conflicts, including sexual harassment. Greg then proceeded to intimidate each of us individually by refusing to allow us to discuss our concerns as a group. I left my last conversation with him in tears and was unable to return to the office for the rest of the day.
In July, Promptworks laid off four employees for "budgetary reasons." The layoffs disproportionately affected female engineers and included Rachel (who made the lowest salary of any engineer, and was the previous chair of the diversity committee), and Montana (their longest-employed female engineer at the time).
At this point, it was clear to me that women, especially those who spoke out, were being targeted by management. It was not clear to me if this was intentional or subconscious bias. I created a presentation for the next Diversity, Equity, and Inclusion (DEI) committee calling out the problem and proposing radical structural changes going forward. I showed the presentation to my manager, Matt Riedel, before the meeting as he claimed to be a feminist ally and I wanted to give him a heads up. He convinced me not to give the presentation and, in exchange, he would bring up my concerns.
I organized a record-breaking attendance for the DEI meeting, and I was tasked with helping run a DEI post-mortem.
I stayed close friends with Montana and Rachel, and the group of us regularly went out for drinks and supported each other in Slack chats.
About one week after the DEI meeting, I was called into a meeting and told I was being fired for violations of Promptworks' "Social Media Policy":
"This letter confirms our discussion today that your employment with Promptworks has been terminated for cause, effective immediately. Like all employees at our company, you are employed on an at-will basis.

On July 23, 2019, Promptworks executive became aware of an article you published on Medium, dated July 14, titled "Non-binary is the new 'not like other girls,' and it's deeply rooted in misogyny." We determined the content of your article and the linking to Promptworks and Promptworks clients violates the company's social media policy and is inconsistent with th offer letter signed on November 16, 2018. As a result, we've decide (sic) to terminate your employment effective immediately."
This is the article I was fired for writing: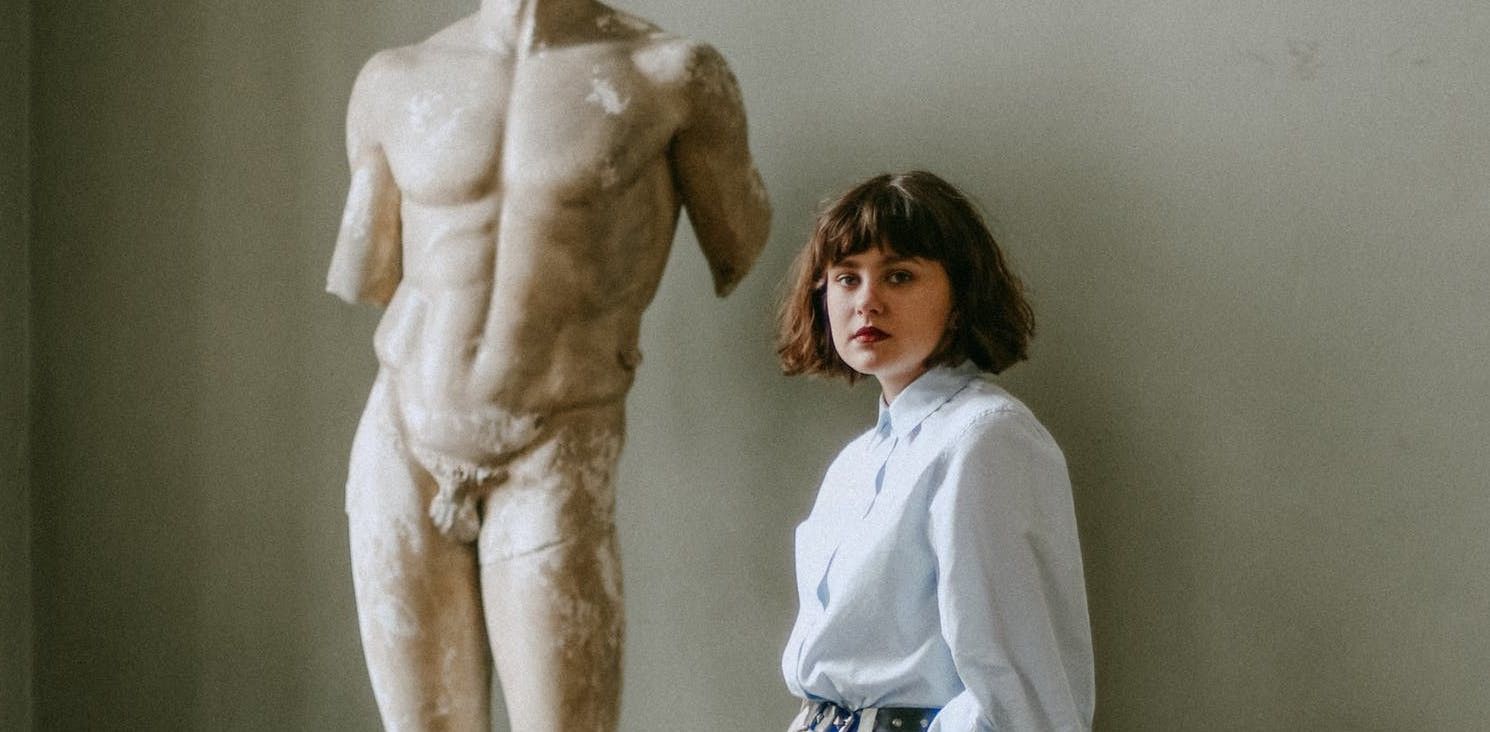 It discusses the rise of the "non-binary" identity and how this is linked to internalized misogyny, based on my experience with three female roommates who all identified as non-binary.
The article was published on Medium, with no mention of my employer or clients. It was linked from the /blog page of my personal website, which also contained no mention of Promptworks or its clients. During my termination meeting, they claimed that because I said I worked at Promptworks on the "software engineer" portion of my website, that this was the violation. Here is an archive link to what my website looked like at the time. Additionally, I did not have a Twitter account or any other social media in my name at the time that they could have referenced. My Twitter account(mkay_fain) was created after I was fired. Claiming I had violated the Social Media policy was a massive stretch. I believe they were trying to get rid of me.
They took a pro-rated portion of my signing bonus out of my final paycheck, and threatened to cut off my health insurance right away and withhold severance unless I signed a Non-Disclosure Agreement (NDA). They also threatened to prevent me from getting unemployment benefits unless I signed, attempting to use money to silence me. I refused to sign the NDA, and walked out of there empty-handed.
This is part of a pattern of women being targeted and fired for speaking out about the harms of gender identity on women. Most recently, Maya Forstater has been in the news after being fired from her job at the Center for Global Development (CGD), a think tank in London, for writing an article critical of the 2004 Gender Recognition Act.
Her article titled, "International development: lets talk about sex," defends the use of the biological definition of "woman" rather than one based on gender identity and self-identification.
J.K. Rowling defended Forstater after the employment tribunal ruled against her, stating, "Live your best life in peace and security. But force women out of their jobs for stating that sex is real?"
When I was fired, word of my article spread across the Philadelphia tech community. Rachel and Montana, whom I had supported when they were fired by Promptworks, said I could not hang out with them anymore. (Montana had actually helped me edit the article, and had previously expressed that she agreed with a lot of my positions). Leigh encouraged me to take the article down and apologize. These were women who I had been willing to put my job on the line to defend after they were targetted.
The same day, I was kicked out of multiple Slack groups — including We Evolve, a Slack community aimed at women in tech which I volunteered for. I was also kicked out of the Philly Dev Slack. The We Evolve crew, led by Suzie Nieman, organized to start emailing anyone I was affiliated with to have me canceled. I received private messages from people saying they couldn't believe what was happening, but none of them would defend me publicly for fear the witch-hunt would turn on them.
I was scheduled to speak at two Conferences: Write/Speak/Code in San Francisco, and Anxiety Tech in New York City. Both received mass complaints about me from We Evolve and withdrew my invitation. Write/Speak/Code was a paid speaking opportunity. I lost money on tickets I had already paid for.
Worth noting: Write/Speak/Code is managed by a Trans-identifying male, Zoe Gagnon. Write/Speak/Code also specifically mentioned that my work with Women's Human Rights Campaign — an organization committed to advancing sex-based rights for women and girls across the globe with support in over 100 countries, is considered "transphobic."
The "activists" also targeted a Philadelphia-based women's organization which provides funding to other organizations that serve women, especially abortion services, since I managed their blog. They harassed the Executive Director into firing me from this volunteer position. The ED stated to me privately that she agreed with me, but felt I was "too ahead of my time." She expressed concerns that she would be fired by the Board if she defended me, or that the organization would lose its funding from their major donors. Women's organizations have been under pressure to give into female erasure lately or else risk losing support from important donors.
After all of this, my partner motivated me to start Spinster, a feminist social media platform, and I've decided to double down on my writing, creating 4W — a feminist publication. I am publishing some of my writing in an essay collection next year.
My experience is hardly unique. Women across the world are being targetted, harassed, assaulted, and silenced for defending sex-based rights for women — something that used to be considered Feminism 101.
I knew when I wrote the article that there was a risk I would be fired and canceled for it, but I am still disgusted by the misogyny I experienced in the Philadelphia tech community. I am lucky that I was in a privileged enough position to afford being fired — I had been saving the majority of my salary just in case. Most women are not in the position to take these risks, and so the Orwellian silencing tactics of the Men's Rights Activists are working, scaring women into silence. That a group of people who use the force of capitalism to silence feminists consider themselves "leftist" shows just how backward the situation currently is.
Defending women's rights, stating biological reality, and supporting the abolition of regressive gender roles is not hateful — no matter how many times or how loudly some claim it is.
---
Do you want to bring the "gender madness" to an end? Help us write about it! 4W is able to pay our all-female staff and writers thanks to the generous support of our paid monthly subscribers.
Enter your email below to sign in or become a 4W member and join the conversation.
(Already did this? Try refreshing the page!)