News
France: Journalist Faces Legal Complaint for 'Misgendering' Two Trans-Identified People
Dora Moutot is facing a complaint of "public insults and hatred" against trans people for naming the reality of biological sex.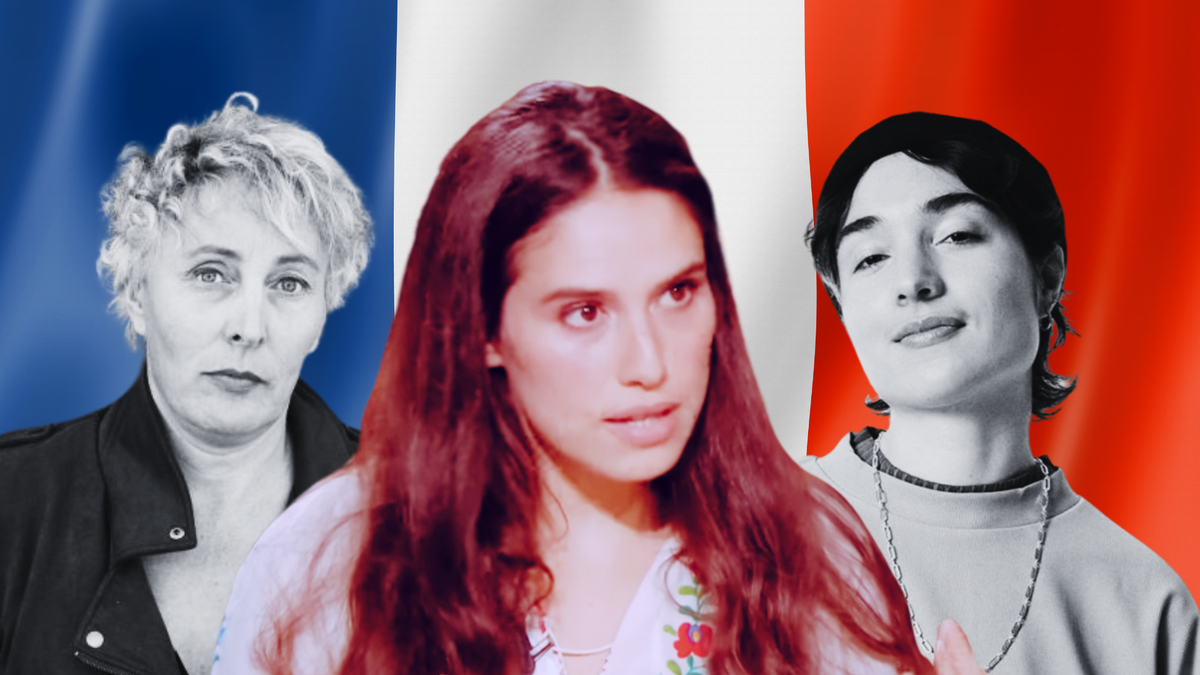 French associations SOS Homophobie and Mousse filed a complaint against journalist Dora Moutot for "public insults because of gender identity, and public provocation to hatred or violence against a group of people because of their gender identity." The two associations released a joint statement on February 15, 2023, after Moutot said on TV show Quelle Époque (France 2) that Marie Cau, the first trans-identified male elected as mayor in France, was a "transfeminine man."
The remark about Marie Cau's male biological sex was made after journalist Léa Salamé asked Moutot "Is Marie Cau a woman to you?"
The complaint also accuses Moutot of "transphobia" for an Instagram post she made on August 25, 2022, where she described an individual called Hanneli Escurier as a "trans-identified woman." Escurier was born with female anatomy but self-declares as male. Moutot was "reacting" to a text published by Escurier, in which the trans activist wrote "One day very soon, I think, trans people will go and smash TERFS ( Trans Exclusionary Radical Feminist: expression which designates activists who exclude trans women of feminist struggles, Editor's note)That's how it's going to end (...) It's not a call for violence, just a public premonition about something that will become inevitable."
Moutot is said to have created a crowdfunding for her legal costs against the complaint filed against her.
Recently, an opinion piece in French publication Marianne with several personalities - journalists, historians and doctors - protested the allegations against Moutot. According to the piece, published on February 27, there was relentless "outcry" on the internet, describing Moutot as a "violent, transphobic and anti-trans activist."
The authors of the article continue: "In her remarks, no hatred, [there was] no desire to damage anyone. She describes what she sees. She talks about her perception, her reality. She repeats it several times: for her, a woman is a female. Faced with several men who revile her and an audience who boos her (scenes cut during editing), she unfolds her arguments calmly. She worries about the practical consequences of transgender ideology for women, for children, for society as a whole. She didn't come to stigmatize trans people, she came to defend women."
The opinion piece further argues that people should have the right to disagree with Moutot's remarks, but claims that the journalist is being accused of "wrongthink," quoting the words attributed to Voltaire: "I don't agree with what you say, but I will fight to the death for you to have the right to say it."
"With this complaint, for the first time in France… transidentitarian activists are seeking to put into practice their mantra (which was) limited to social networks: 'Transphobia is not an opinion, it is a crime'."
In 2022, Moutot teamed up with French feminist Marguerite Stern and formed the group Femelliste after both women have been subjected to years of harassment for their views on women's rights. Moutot was talking about female sexuality on her Instagram account @TasJoui, when, in 2019, trans activists started "explaining to her that talking about clitorises was not inclusive of trans women," according to their website.
The Femelliste website has been collecting and archiving evidence of the harassment women are being subjected to if they dare to talk about female issues. "FEMELLISTE was born out of the compelling desire to fight against harassment, violence and censorship of women referred to as 'TERFs'." Femelliste published their manifesto on January 9, 2023.
"The harassment, the insults, the threats and the cancel culture that we endure form a sprawling system," says the Femelliste website. "For the past three years, we have been archiving what we experience. Downloading, filing and analyzing the thousands of screenshots."
The Femelliste group warns that they are not the only ones to have been subjected to harassment for their views on women's rights. "All over the world, other women who hold the same positions as us are also constantly harassed. Like us, they are referred to as TERFs - Trans Exclusionary Radical Feminists. This term - used as an insult, and most of the time accompanied by threats - is a new way to disqualify women who oppose transgender ideology by affirming biological realities. In France, some associations and activists are calling for the exclusion of "TERFS" through the slogan "TERF out of our struggles".
---
Do you want to bring the "gender madness" to an end? Help us write about it! 4W is able to support our all-female staff and writers thanks to the generous support of our paid monthly subscribers.




Enter your email below to sign in or become a 4W member and join the conversation.
(Already did this? Try refreshing the page!)