Good news
Hawaii Passes Bill Guaranteeing Monthly Income for Sex Trade Survivors
Women exiting prostitution can get $2000 a month for a year.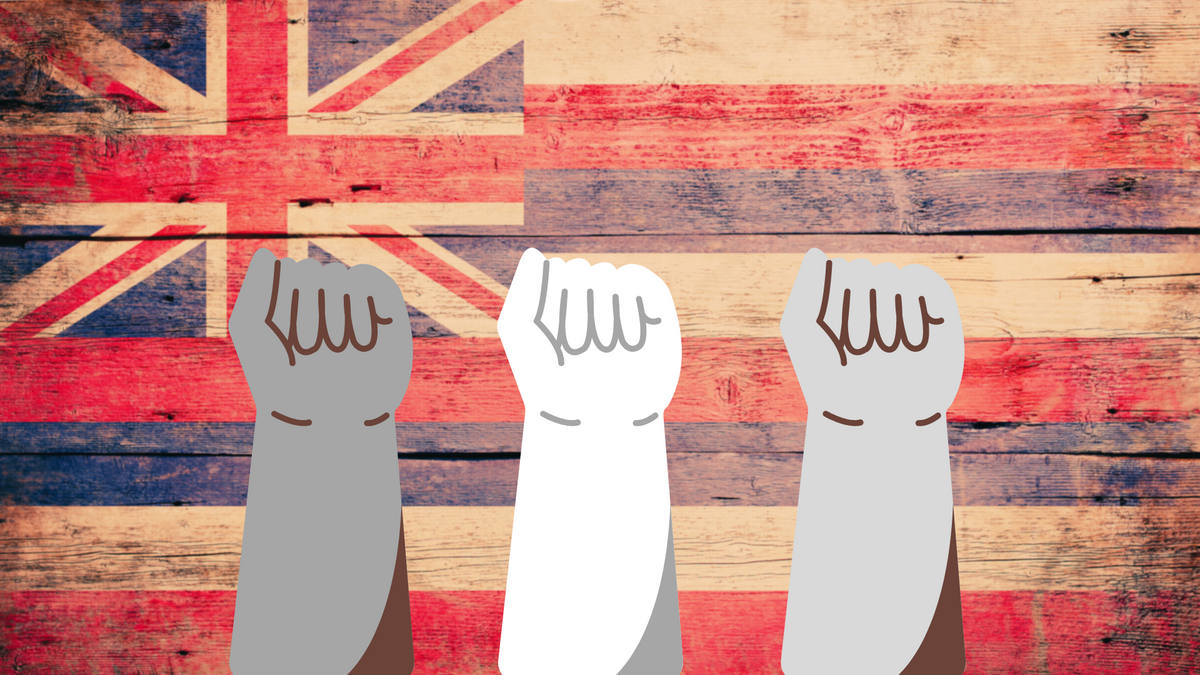 On March 8, 2022, International Women's Day, the Hawaii State Senate announced that a bill to guarantee a monthly income for women who exited prostitution has passed. The announcement was made on Twitter by Khara Jabola-Carolus, the executive director of Hawaii State Commission on the Status of Women.
"This is a historic first "in" the United States," wrote Khara on social media. "We have to fight to dismantle patriarchal institutions that ruined egalitarian societies!"
The bill was proposed on January 26, 2022, by the State Legislature and established within the Department of Human Services in order to provide a basic monthly income of $2,000 for up to one year. Qualified people will include those who have been "verified victims of sex trafficking or for people seeking to exit the sex trade."
The move is welcomed by women's organizations who fight for the abolition of prostitution as a form of female oppression, like the Nordic Model campaign. In the Nordic Model approach to prostitution, all those who are prostituted must not be criminalized anymore and there must be support services to help them exit. The Nordic Model also seeks to make buying people for sex a criminal offense, aiming to reduce the "demand that drives sex trafficking."
"We want to change behavior. And for those who are in it, we want to provide support to help them make a new life outside it."
Among the measures that should be taken to help women in prostitution to exit, the Nordic Model aims to provide "non-judgemental services" and "cover harm reduction," along with "exiting support." That includes "housing, legal advice, addiction services, long-term emotional and psychological support, education and training, childcare."
Even though the US has no states adopting the Nordic Model yet, the bill passed by the Hawaii State Senate is an important move towards the support services to exit that the Nordic Model fights for. The monthly income could come as historical reparation for the structural impoverishment of women and girls in patriarchal societies. "Everyone can agree that people who want to stop prostituting themselves should be able to do so immediately," Khara has told the media.
The Bill says that "mainstream American feminism has focused on the right to engage in prostitution."
"Native Hawaiian women, women of color, and sexual and gender identity minorities deserve the same right as affluent, college-educated, or white women to exit the sex trade. The right to exit prostitution does not meaningfully exist for most people in the sex trade."
The Bill's authors added that in general, "the right to leave patriarchal institutions is one of the rights that is most denied to women."
The Hawaii State Commission on the Status of Women is a statewide feminist government agency which serves as the main policy consultant on women and girls. On March 8, Hawaii State Senate devoted their Twitter account to International Women's Day, celebrating all ten women who are part of the senate. They have also announced that, after three years of fighting, the senate has also passed a bill to end period poverty at Hawaii public schools, started by a public school teacher who collected 240 pages of testimonies from students to present as evidence.
The Nordic Model is also known as the "Sex Buyer Law," or the Swedish, Abolitionist, or Equality Model, and it has already been implemented in Sweden, Norway, Iceland, Northern Ireland, Canada, France, Ireland and Israel.
---
The generous support of our readers allows 4W to pay our all-female staff and over 50 writers across the globe for original articles and reporting you can't find anywhere else. Like our work? Become a monthly donor!
Enter your email below to sign in or become a 4W member and join the conversation.
(Already did this? Try refreshing the page!)