Male Violence
How Porn Perpetuates Rape Culture
It's not just harmless fun.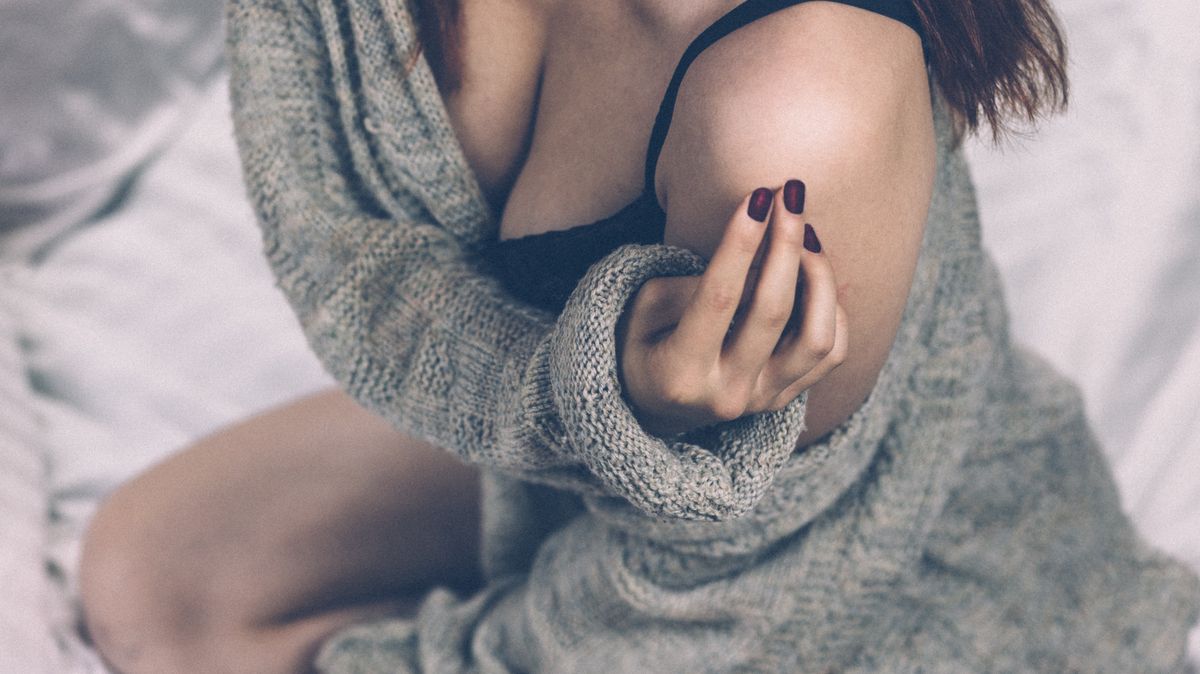 The term "rape culture" was coined by the Second Wave feminists, but, in the #MeToo era, it has taken on a life of its own. Brock Turner, Brett Kavanaugh, and Harvey Weinstein have become the new faces of a massive societal problem that activists are fighting to change.
Yet, rape culture, described as "a society that normalizes sexualized violence," persists despite the efforts of victims and advocates. According to Dawn Hawkins in the Huffington Post, this may be because anti-rape activists continue to ignore the "missing link" in sexual violence: pornography.
While any criticism of pornography tends to be immediately shouted down by defensive men, the fact remains that pornography is one of the biggest contributors to rape culture. Any serious attempt to tackle a culture of sexualized violence needs to take porn seriously.
Porn perpetuates rape culture in three main ways: normalizing rape scenes, supporting harmful rape myths, and including the actual rape of women on screen.
1. Porn glorifies and normalizes rape scenes
Rape scenes are abundant in porn. A simple web search (which I don't recommend) provides pages and pages of sites dedicated to rape porn. Scenes depicting rape are regularly top-ranked on popular "adult" sites like PornHub.
Rape scenes in porn can come in a few different flavors:
Self-proclaimed rape porn
These videos blatantly advertise that they depict rape, and they are everywhere. There are entire sites dedicated to rape porn, proudly proclaiming to show women resisting and being violently "humiliated" — often by multiple men.
Rape-by-context porn
These videos don't advertise themselves as depicting rape, but they contain story lines, dialogue, or other context which makes the sex depicted non-consensual.
Examples of this include a prison guard having "sex" with an inmate, a woman who repeatedly says "no" or indicates that she does not want to have sex, or where one person asks the other to "stop" during sex and the other continues.
In the real world, all of these scenarios are legally considered rape — yet in this type of video, the resistance or power imbalance is often portrayed as sexy, adding to the "appeal" of the video.
Statutory rape porn
Teen porn is consistently one of the most popular searches according to PornHub's annual Year in Review. While porn distributors claim that all their actors are legal and that they are not depicting child porn (which is illegal), most of the teenage porn genre is meant to simulate statutory rape (such as teacher/student or father/daughter scenarios).
"Watching porn is like getting an education in sex."
Through these videos, rape becomes more and more normalized and accepted. The ideas that are perpetuated in porn don't just stay there. Porn is the first sexual "education" most children get, on average beginning at only 13 years old. Many adults still assume porn provides an accurate picture of sexuality, and attempt to replicate what they see in porn in their own lives.
One writer on Medium recently said, "watching porn is like getting an education in sex." Yes. Grown adults really believe this.
If you receive your sexual education from porn, you are learning that rape is normal, sexy, and totally fine. There is no avoiding it. Porn videos are full of rape scenes and story lines that depict non-consensual sex.
2. Porn perpetuates rape myths and victim-blaming
An important part of rape culture is the myths that surround rape, the victims, and the perpetrators. These myths include:
"If a girl is raped while she is drunk, she is at least somewhat responsible for letting things get out of hand."
"If a girl goes to a room alone with a guy at a party, it is her own fault if she is raped."
"If a girl doesn't physically fight back, you can't really say it was rape."
"A lot of times, girls who say they were raped agreed to have sex and then regret it."
A 2011 study found that porn consumption among college-aged men significantly increased their belief in rape myths like these (as well as their behavioral intent to rape).
This isn't a surprise. In all three categories of rape videos (self-proclaimed, rape-by-context, or statutory), these myths are on full display. One website dedicated to rape porn proudly proclaims in its intro text:
"Unlike usual porn, girls always resist, shout and want to escape, but after sex they loudly sub."
This is a common theme in rape porn. Although the girls did not (or could not) consent to the sex, they are often depicted as enjoying it or actively participating eventually. This helps perpetuate rape culture myths by teaching viewers that women and girls want to be raped.
Many videos also use misogynistic words like "slut," "whore," and "bitch" to dehumanize women and claim that they get "what they deserve" — further perpetuating the myth that, if a woman dresses or acts a certain way, she deserves to be raped.
Porn which does not depict any form of rape through its story or content often still relies on themes that add to rape culture, like that girls are always horny and sexually available to men.
3. Porn is often real rape on camera
Even if all porn depicted truly consenting adults with no rape themes, there is one dark truth that the multibillion-dollar industry likes to hide: porn is often rape on camera.
This happens in a few different ways:
Sex trafficking
Sex trafficking is "when someone uses force, fraud or coercion to cause a commercial sex act with an adult or causes a minor to commit a commercial sex act." According to a 2012 report by The Rescue Project, sex trafficking and pornography are deeply interconnected.
For example, the report tells the story of one American man who ran a "Rape Camp" in Cambodia where Asian women were trafficked, held captive, and raped and tortured on camera for his website.
"Porn consumers never really know if the 'actors' in porn were trafficked or not, despite obvious signs"
In another case, two porn producers lured aspiring models to fake "auditions" for alcohol brands. When the young women arrived, they were asked to drink alcohol, which was, unknown to them, drugged. Once the victims were drugged, they were transported to a new location where they were filmed being raped. The footage was sold both online and in adult stores.
At one point, a mentally disabled 23-year-old woman who was being controlled as a "slave" after running away from her foster home, appeared on the cover of Tabboo, a magazine owned by Hustler.
The reality is that porn consumers never really know if the "actors" in porn were trafficked or not, despite obvious signs. Men who view this porn often justify by claiming, "They must be good actresses" or "I can tell she actually wanted it" — myths cemented by rape culture.
Survival sex, manipulation, and lack of consent
Survival sex is a form of prostitution that one engages in to provide basics such as food, shelter, or cash. While there is a myth that porn stars make millions of dollars, porn is not actually a lucrative career for most women — and producers prey on vulnerable girls who are desperate, either for money or validation.
Mia Khalifa, a top-ranked porn star whose videos have consistently raked in views, recently came forward about the truth of the porn industry. Despite her wildfire success and #1 ranking on PornHub, she's only made $12,000 in total since her videos went live in 2014. The porn industry, she claims, "trap[s] women legally in to contracts when they're vulnerable."
In an interview with Marlow Stern of The Daily Beast, Kalifa shared:
"I was approached at a very vulnerable point in my life. I was handed a business card, thought about it for a few weeks, went in and was showered with compliments — felt validated for a whole twenty minutes — and I went back and shot a scene, and it was terrifying and temporarily validating, but afterwards I felt a little empty."
Sometimes, women are lied to about how much money they will get, what will be involved in the scene, or where it will be distributed — such as in the case of "Girls Do Porn" which was eventually exposed for fraud.
Sometimes, actresses who have been in the industry for years, are raped on set— like what happened to Nikki Benz when she tried to stop a scene that turned violent. "The director himself put his hands on me and was choking me," she said on Twitter. This occurred while she was the face of Brazzers.
Sometimes, the girls who are preyed on for porn are desperate — not just for validation and attention, but for basic human needs. Under capitalism, where money means survival, any sex done solely for money can be viewed through the lens of survival sex.
Sex that is coerced, either through lying and manipulation or through the need to pay rent and put food on the table, is non-consensual. Supporting porn means supporting an industry that is built on a foundation of rape.
The Ugly Truth
No matter how you look at it, porn perpetuates rape culture. Whether it's through depictions of explicit rape scenes, the perpetuation of rape myths, or the actual filming of trafficked and coerced sex — porn trains viewers to normalize and accept rape as part of human sexuality.
It doesn't have to be this way, though.
Rather than normalizing porn and promoting it as an "empowering" act, feminists who are looking to end rape culture can turn their sights on the most obvious perpetuation of violent sexuality: the porn industry.
---
The generous support of our readers allows 4W to pay our all-female staff and over 50 writers across the globe for original articles and reporting you can't find anywhere else. Like our work? Become a monthly donor!
Enter your email below to sign in or become a 4W member and join the conversation.
(Already did this? Try refreshing the page!)