LGB
Lynette Hartsell: 'I Can't Get Fired From Retirement'
LGB Alliance USA's spokesperson on why she sticks her neck out on gender identity.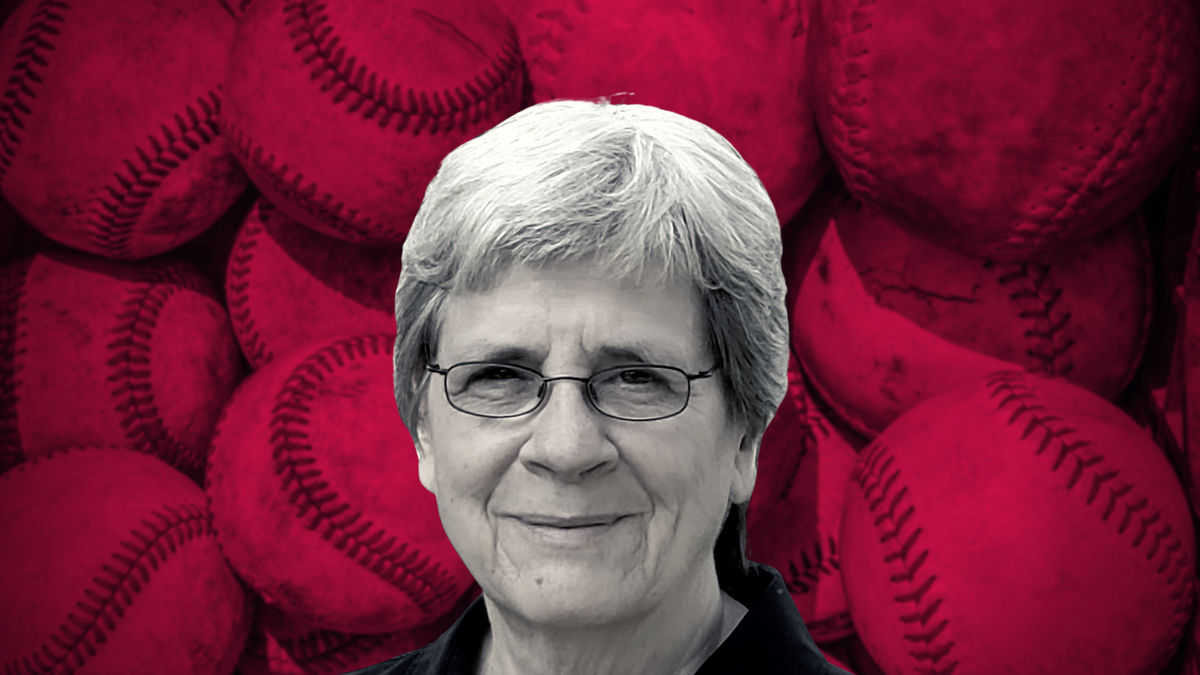 Lynette Hartsell is a spokesperson for LGB Alliance USA.
---
Dana: How did you get involved in feminism?
Lynette: I was in my late 20s during the Vietnam war and I was aware of the women's rights movement and the consciousness raising groups, but I wasn't really connected to any of them. I was married to a man at the time. When I divorced in the 70s, I was looking for something to do and I found an ad in a newspaper for a recreational women's softball team. And, you've got it from there.. (laughs)
Right! (laughs)
So, we played softball, but most of all, we talked and enjoyed each other's company. From that, we also developed relationships. A lot of us who were not lesbians in the beginning of that, ended up being lesbians, including me.
And then I went to study law at North Carolina Central University. In my last semester, I met my current partner, Laurie – there were sparks between us at the first sight! We've been together for 40 years.
Amazing!
Yeah. But, if I wanted to be with Laurie Fuchs, founder and director of Ladyslipper Music, I had to go to all the lesbian events she went to, because she worked all the time. So I ended up volunteering at a lot of lesbian music festivals. That's how I learned about the lesbian culture, and joined a lot of late-night discussions about politics. We've been archiving many of the materials related to the lesbian culture and some of the letters from women at the time document how powerful it was: Ladyslipper received letters from women saying how much the lesbian events changed their lives, saved their lives, in fact.
Looks like women-only events are important.
That's what I'm trying to communicate – we need space as lesbians to be with one another to talk about discrimination we face as women and as lesbians. I was fortunate enough to experience such events as AMEC festival, Laurie went to Michigan in the early days.. and when we were too tied-up to go, Ladyslipper staff did, so we heard about all the latest developments, including the Trans camp.
When was that?
I think it was in the nineties. I didn't pay a lot of attention to that, to be honest. One of the things I did notice was how Women's studies in the Universities, that radical feminists fought for, got renamed to "gender studies." I was pretty enraged by that. And then I started to notice that women, females, were disappearing. Particularly butch women like me.
Is that why you became engaged in the LGB Alliance?
Yes. Although I am a feminist, I think that during this juncture in history, it is imperative that we have a broad coalition. Historically, as lesbians, we have always supported gay men and bisexuals. I have always been shouting to gay men to join us and fight with us, so that's what I'm doing still. Gay men are under attack too.
How does the LGB alliance work? I see there are already many branches around the world, including Iceland, India and Mexico. Do you have international meetings?
There are international meetings, which is great, but right now we mostly focus on building the movement in the US. We started out with Twitter, which already has over 6000 followers. We have a new website, we're on Facebook, Instagram and some of us are involved in TikTok, although I don't even get what that is.
Me neither!
Yeah. One of the reasons I'm the spokesperson is that I am old(er), so I can't be fired from retirement. I work with a fabulous group of young people, they're incredibly imaginative and creative and smart! I think we have the most brilliant people on our team. They problem-solve and deal with technical issues that I don't have a clue about. I like that we are intergenerational.
Yeah, that's great!
I'm also glad we're not just lesbians, but there are gays and bisexuals among us. And none of us are getting paid to do this, we're all volunteers.
You have the social media covered, what are you planning to do next?
We're still working on our own structure, but we'd love to do webinars with detransitioners, as well as webinars with other people. It's going a bit slowly, as we're all volunteers.
And are you looking for more volunteers, or do you have enough?
No, we don't have enough. I want to encourage everyone to take a look at our website and click in there to join the alliance. We're also looking for supporters, even retweeting is very helpful. We just have to get the message out. There's a lot of news coming from the UK, we've heard of Keira Bell, J. K. Rowling's famous tweets, but there are interesting cases in the US as well.
Such as?
In Arizona, two underage women are suing Medicaid for refusing to pay for their double mastectomies. Interestingly, as I read through the complaint file I found out one of the entities that's supporting the complaint is a group called National Centre for Lesbian Rights. A while back, this same group also took part in the boycott of the Michigan Festival, which I find not only irritating, but quite shocking. So, along with many other "LGB-labeled" groups, National Centre for Lesbian Rights was boycotting a lesbian-founded business.
Outrageous!
Yeah. But, wait, it doesn't end there. This then spread to boycotts of various vendors at Michigan. What does that mean? That lesbian musicians and vendors were economically impacted by these corporate coalitions. Mind-boggling.
What's it like, talking to people about these issues in your state, North Carolina?
North Carolina has a bad reputation, but I live in what Fox News calls a liberal enclave of the state, which is true. Orange County is the only one that is liberal, liberal, liberal. But I also live a few miles down the road from The Klan. We're a purple state, red with pockets of liberalism. Myself, I was progressive before it became a clique.
You're involved with them?
I've been a member of our local democratic party for a long time, and, as one of my young colleagues says: "Lynette's always been like that, that's who she is." (laughs) I mean when I stick my neck out and speak about these issues. They dismiss me, but I'm just gonna keep doing it. Maybe one day, there'll be a breakthrough.
I wish I had such patience!
You don't know what the impact of what you're saying now will have in a few months, or years. I've been in groups of people that I haven't seen in years. Somebody will come up to me and say "I remember back then when you said.." and I'm like "Oh lord, I hope I said the right thing!" So, words have power and you may leave a conversation thinking the person you spoke to didn't hear you, but in fact, someone else did.
I find it incredible that you haven't been "cancelled" yet from membership in your local democratic party. Don't they ever tell you not to come anymore?
Telling me not to come would just be an invitation for me to come! (laughs). But, really, they don't, since they pretend to be so liberal. They let me speak, but they don't dare agree with me in public, since they're frightened of the consequences.
Still, there are women who were harassed, attacked, even punched for opposing gender ideology. How come you got such a "tame" reaction?
Well, that may come, it's still early. But, I believe we have to have the courage to be visible. I remember back in the early days when I was just "coming out" as a lesbian: it was terrifying! I lived with that fear of being discovered, outed. And, the same things that happen now for criticizing gender could happen to you for being outed as gay/lesbian: you could lose your job, your parents would throw you out, you could lose housing.. but, the more I hid it, the heavier the burden became and at some point I was like "screw it, I'm a lesbian, get used to it." Remarkably, people were like "yeah, we know." (laughs) So, I wished I'd have done that a long time ago.
---
Do you want to bring the "gender madness" to an end? Help us write about it! 4W is able to pay our all-female staff and writers thanks to the generous support of our paid monthly subscribers.
Enter your email below to sign in or become a 4W member and join the conversation.
(Already did this? Try refreshing the page!)