Transgender
Norwegian University Required Students to Attend Fetish Club, Dress in "Rubber"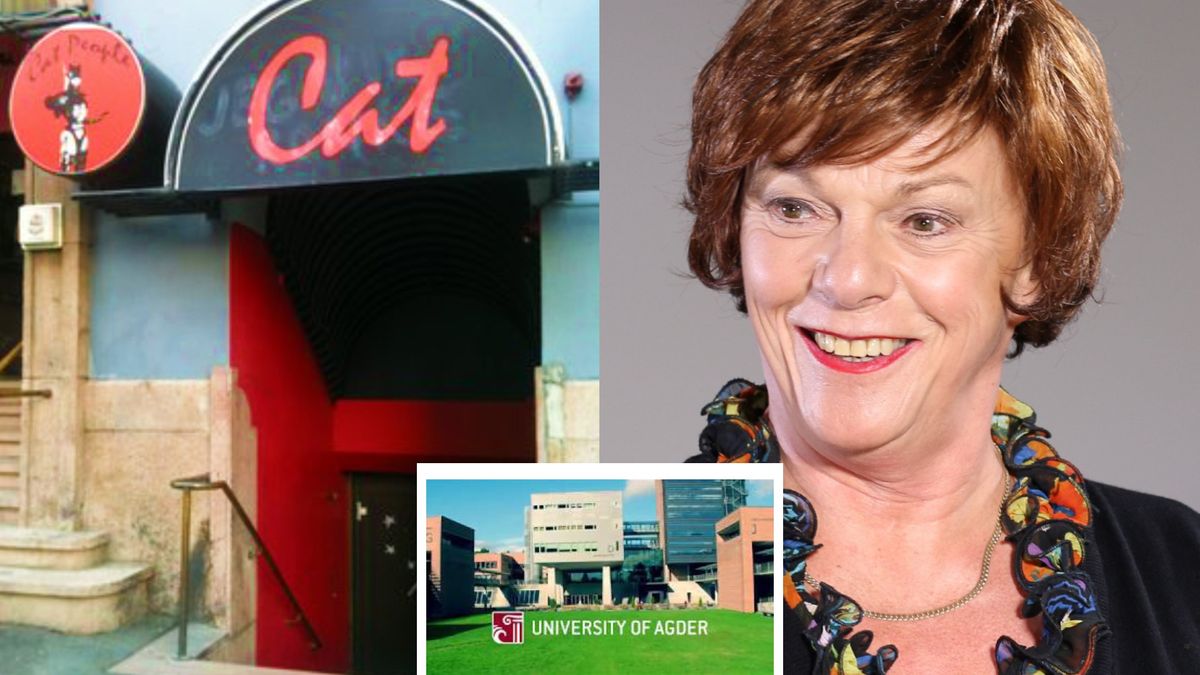 The sexology department at a Norwegian university headed by a trans-identified male and his wife prompted backlash after requiring students to participate in a fetish club as part of their research.
Tonje Kristin Jensen, a student at the University of Agder, told the Norwegian Broadcasting Corporation that she decided to forego a study trip in Oslo after receiving a letter providing a required dress code that included fetish gear on the theme of "lacquer and rubber." The memo encouraged students to attend in erotic clothes, such as lace and thigh-high stockings. It wrote:
"We have a dress code which relates to rubber, lacquer, leather, and the like. Or one can choose the erotic dress code, where lace, corsets and the like dominate. Girls can also not wear denim."
Jensen responded by saying, "I think the natural thing in this situation was that everyone should have been able to participate, on their own terms. If I wanted to go with my clothes, then I should have been able to do it."
The university trip was planned for a fetish club called Cat People in Oslo. On its Facebook page, the club features several sexualized photos of women in bondage.
Trans-identified male Professor Emerit Esben Esther Pirelli Benestad, along with spouse and co-professor Elsa Almås, have been course coordinators and "central to the implementation of the study programme," at the University of Agder, according to its website. The sexology courses instruct students on "trans-sexuality, transvestism, and other variations of gender identity" alongside sadomasochism and fetishism.
Benestad uses hir or they pronouns, and in addition to working as a professor of sexology at the University of Agder, also provides family therapy. In Benestad's TED talk, published December 11, he says he began dressing "like a girl" in secret as a child and sighs, declaring, "It felt so fine."
Benestad compares himself to indigenous people, saying, "I belong to an indigenous people. At all times we have been here, but we never had any land."
Benestad goes on to claim that he, along with his wife, coined the term "gender-affirming treatment" as well as the expression "gender euphoria," a term often used in online forums such as Reddit in the context of sexual arousal. Benestad also states in his TED talk that "as for sex organs… there are more options than two."
Benestad's spouse and co-professor, Elsa Almås, is the founder of the Norwegian Association for Clinical Sexology (NFKS). A July 25 Facebook post by NFKS celebrated "world BDSM day," which it claims falls on July 24 as a play on 24/7, "a type of BDSM game where you are in the roles mostly all the time."
The NFKS delivered a consultation response on a proposed bill to ban conversion therapy arguing that "there should not be an age limit, but a ban on all attempts to influence another person's gender identity with the aim of change."
In 2017, Benestad and Almås published an article in the Journal of Sexual Medicine titled, Autogynephilia and Autoandrophilia Revisited, which argues that the sexual arousal men experience through transvestic crossdressing should be normalized, and "interpreted not as an underlying paraphilia that is the primary motivation for becoming a woman/man (because the person is turned on by the image of oneself as a woman/man), but as a learned erotic variation that is natural in persons who are attracted to women/men, and to persons who experience the erotic qualities of womens'/mens' garments."
Almås is also a member of the Gender Dysphoria Affirmative Working Group [GDA], an organization that campaigns for the social and medical transitioning of minors.
On its official website, the GDA quotes pornographer and trans-identified male Zinnia Jones, who in 2018 tweeted, "If TERFs are going to get into slut-shaming trans women I feel like they really need to get up to speed because they have no idea how fucked up we really are. Furry porn? Mommy stuff? How about fisting, prolapses, enemas, huge insertions, gangbangs."
On another occasion, Jones tweeted: "Literally 100% of trans people could be convicted rapists and that still doesn't actually justify excluding us from the proper restroom." Jones had also called for respecting Adolf Hitler's gender identity in the hypothetical event he were transgender.
In 2018, The World Health Organization (WHO) removed Fetishism, Transvestic Fetishism and Sadomasochism as psychiatric diagnoses in response to lobbying by Norwegian group FRI. The work to remove sadomasochism and fetish diagnoses was the Norwegian organization's goal since 1996. The new classification defines Fetishism, Fetishistic Transvestism and Sadomasochism as variants in sexual arousal, in direct contradiction with research that has consistently correlated sadism with violence, including homicide. Some research suggests that as much as 50% of sexual killers are sexually sadistic, and even higher rates have been found in serial sexual killers.
---
4W provides paid writing work for over 50 women in countries spanning the globe. This work is made possible thanks to our paid monthly subscribers. Join today to support our work!
Enter your email below to sign in or become a 4W member and join the conversation.
(Already did this? Try refreshing the page!)