France
France: "Men Can Get Pregnant Too" Poster Sparks Controversy
Government-funded organization under fire for publishing "trans-inclusive" materials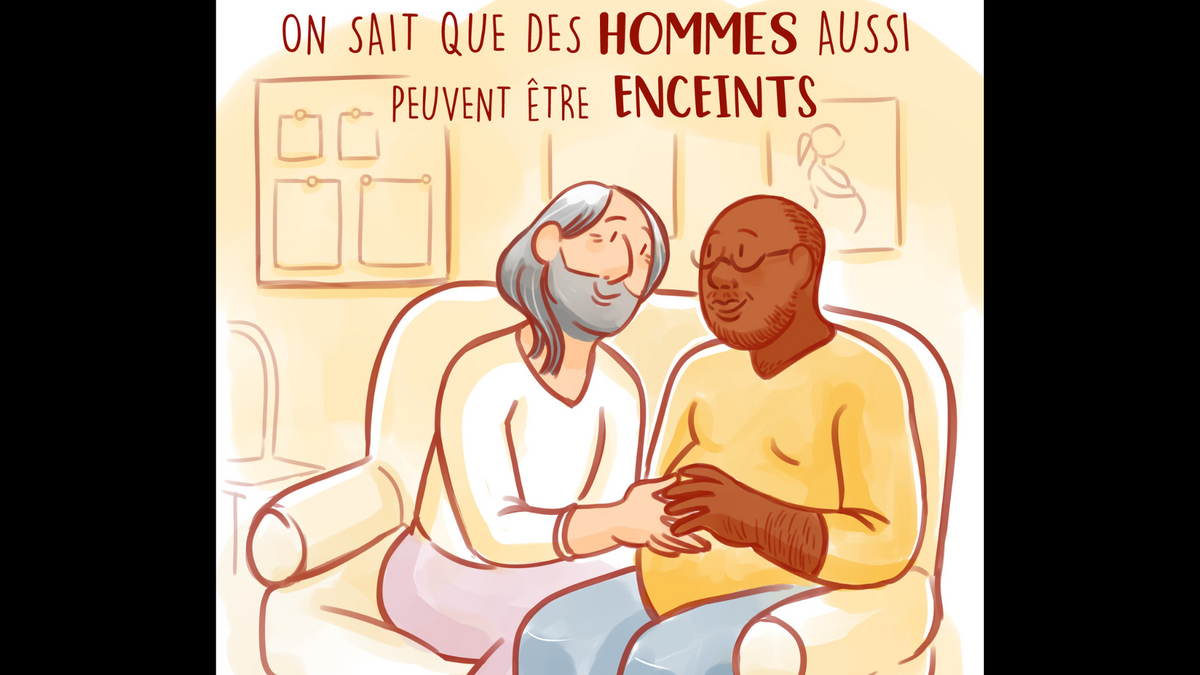 Le Planning Familial (PF), the country's biggest network of organizations that provide reproductive services and sex education, has drawn criticism for its newly published poster.
The image shows a pregnant trans-identified female ("trans man"), with a caption that reads "At Planning, we know that men can get pregnant too."
The author of the poster, a trans-identified female who goes by the name Laurier The Fox on Twitter, explained in the French HuffingtonPost that the image is part of a four-piece series, showing "trans men and trans women" whose aim is to "demonstrate that Planning familial is open to all."

According to Laurier The Fox, the drawings are mostly used in PF's reception centers, but "more rarely disseminated online, in part because of the outpourings of hatred and transphobic remarks they generate."

On French Twitter, the image has spawned thousands of reactions by the members of the public - supportive as well as critical. Several members of the National Front, a far-right political party headed by Marine Le Pen, have also come forward to denounce the poster.
Since then, major French mainstream media have uncritically repeated PF's claims of being "the object of extremely violent attacks by the far-right." Liberation.fr stated that PF was "targeted by the far right," while HuffingtonPost claimed the poster has "given the far-right ulcers" and Cnews spoke about "far-right's anger."
According to French radical feminist Marguerite Stern, the backlash against the picture was first started by radical feminists. "Then, the far-right tweeted about it, after which it became viral and people who are reacting are actually from the left and from the right."
Planning Familial has already faced criticism for "trans inclusivity" before the "pregnant men" controversy. In 2020, they were denounced for publishing a glossary with terms related to transgenderism. The text's authors claimed that "a penis is a penis, not a male sexual organ." They have also introduced the term "dicklit" designating the clitoris of a female on testosterone, and "femmis/Ladyck" meaning the penis of a male on estrogen.
In 2022, the organization's Rennes branch published a "LGBTQIA+ inclusive" menstruation booklet for "young people aged 10 to 15." The publication, funded by the local government, is "addressed to both menstruating people and non-menstruating people."
The recent events made another PF controversy resurface, with a screenshot of a Facebook conversation making rounds on Twitter. In 2018, the organisation came under fire for publishing visuals conveying a message that "advocated the wearing of Islamic veil as a simple 'modesty' (thus using Islamist vocabulary)" as well as "refusing to denounce female genital mutilation.
In an exchange on Facebook, PF Bouches-du-Rhône's social media manager stated that "feminism doesn't defend universal values, it defends women's freedom to choose."
When asked by a Facebook user whether they "also defend the women who promote female genital mutilation," the manager answered:
"As we've already said, we fight for every woman's freedom to choose, and so that each of us can do whatever we wish with our bodies, without projecting our choices on others."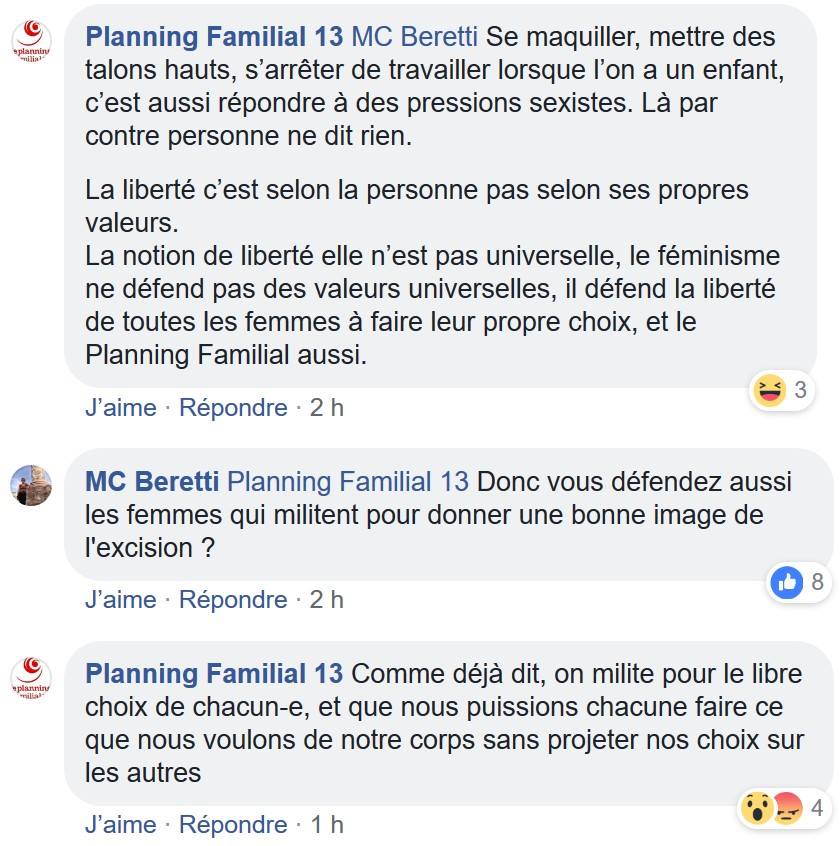 In 2018, Planning Familial reacted to the controversy with a press release stating the branch in the south of France "deleted the post because the comments were too violent: racist hatred and intolerable insults for the people concerned," and added that they "strongly condemn all sexual violence, including all sexual mutilation such as excision."  
Currently, politicians, journalists and members of the public are calling for removing or reducing the organisation's funding. According to PF's website, in 2019, it received at least 2,8M€ in government subsidies.
Le Planning Familial, the French branch of Planned Parenthood, was launched in 1960 as a feminist movement for sex education and birth control. In 1973, the activists started to engage in the fight to decriminalize abortion. Currently, PF has 69 branches all over France.
Update, Aug 30: previously, this article incorrectly claimed LaurierTheFox is a trans-identified male.
---
Do you want to bring the "gender madness" to an end? Help us write about it! 4W is able to support our all-female staff and writers thanks to the generous support of our paid monthly subscribers.
Enter your email below to sign in or become a 4W member and join the conversation.
(Already did this? Try refreshing the page!)