News
Former British MP Claims Ten NHS Patients Victimized in Single-sex Wards
Advocates claim 2019 NHS guidance on gender identity undermines purpose of single-sex accommodations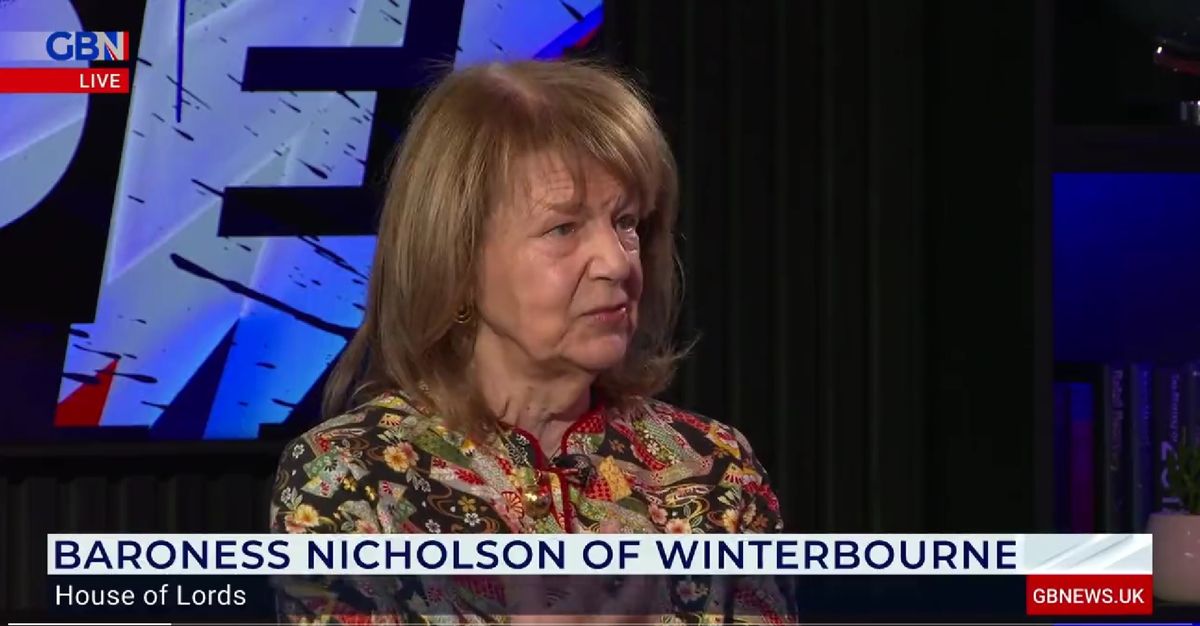 Former British MP Baroness Emma Nicholson tweeted over the weekend that she was now aware of "ten" cases of patients who had been sexually abused within the National Health Service following the introduction of controversial "gender identity" policies.
The tweet follows a debate on single-sex hospital wards in the House of Lords on March 16, 2022. During the debate, Baroness Nicholson shared the story of a woman who claims police told her she could not have been raped because her alleged attacker claimed he was transgender.
The female patient, mentioned by Baroness Nicholson in the House of Lords debate, reported her rape to the police, but police officers were told by the hospital staff who attended her that no rape could have happened, since "there was no man" in the female ward she used. CCTV and witness accounts from "nurses and observers'' proved that hospital staff lied to the police. It took almost a year after the rape for the hospital to agree that there was a male on the ward and that the rape happened.
The Baroness has not yet been able to provide evidence to support her claim that ten patients have been similarly victimized, citing victims' privacy concerns. In a statement to 4W, she said:
"Since I started work on the NHS Annex B question a number of females and males have contacted me with their personal experiences of unsafe surroundings in NHS Hospital wards. It is clear that the NHS promise of Safety, Dignity and Privacy has been abandoned when those patients who claim to be of the opposite sex to their natal sex are involved. Each case is different (very obviously) and each is private to the person concerned."
"There is only one definition of rape in Britain and that is male on female; you cannot rape if you do not have the structure of a male," added the baroness on March 16. "I think it is completely wrong that the National Health Service should be instructing or allowing staff to mislead patients - to tell a straightforward lie. It is not acceptable."
Annex B underminds NHS guidance on same-sex accommodation
The instruction to NHS staff to tell female patients that there is no man in female wards, when women complain about the presence of a man housed with women, "has arisen directly from Annex B" of the 2019 NHS guidance on "Delivering Same-Sex Accommodation," according to Baroness Nicholson. This guidance is a review of previous guidelines to address breaches to same-sex accommodation that started to be monitored as early as 2010 in the UK.
But the Annex B of the 2019 NHS guidance, related to same-sex accommodation for "trans people and gender variant children," completely undermines the purpose of single-sex ward provisions.
The wording of the annex says that "trans people should be accommodated according to their presentation: the way they dress, and the name and pronouns they currently use."
After the Guidance was published, NHS Trusts across the UK issued their regional guidelines, based on the wording of Annex B. It was then reported that these policies from the NHS trusts were instructing hospital staff to admit patients based on their gender identity - effectively turning single-sex wards into mixed-sex areas - and how to address complaints from patients, especially females, who would challenge being accommodated with someone of the opposite sex.
Hospital staff were instructed in official guidelines to label patients who complain as "transphobic," or to compare them to racists. Other trusts required hospital staff to report patients who complain to the police for "hate crimes," to deny or "withdraw" treatment if a female patient refused to accept a "physically intact male on women-only wards," to put women in seclusion if they complained or to tell women who complained about being accommodated with men that "there was no men present" in the hospital.
House of Lords debates amendment to Annex B
Lady Nicholson presented Amendment "184ZBA" to revoke Annex B from National Health Service policy that undermines the provision of single-sex wards.
"The result of annexe B is that hospital trusts inform ward sisters and nurses that if there is a male, as a trans person, in a female ward, and a female patient or anyone complains, they must be told that it is not true—there is no male there," said Baroness Nicholson when she presented the amendment.
On March 20, 2022, the baroness spoke to Andrew Doyle for GB News about the single-sex accommodation debate in the House of Lords. She told the presenter that thousands of women in female wards have complained about the presence of men who say they are trans, and they have been told by NHS staff that there were no men in the female ward.
Baroness Nicholson reminded the public that she spoke in the House of Lords about Annexe B being reviewed when she presented her amendment. Several House of Lords peers, who spoke in support of revoking Annex B, deemed the reviews as "undermining single sex-wards," "biased," "unsatisfactory" and "not transparent."
Lord Clement Jones was one of the peers who confirmed the issues raised about the "wording of annexe B and the status of its review in Committee." He said that an analysis of the effectiveness of the current provision on same sex-wards doesn't seem to exist and that the review has not been internally shared. He also pointed out that the review team is not independent, concluding that the review seems "largely to have been conducted behind closed doors."
Lord Jones spoke after Lord Etherton, who opposed the amendment right after Baroness Nicholson had presented it. Lord Etherton said on the occasion that the NHS would be "acting unlawfully in failing to allocate accommodation and other facilities to match the gender identity of transsexuals." He also claims that exceptions to this rule must be made on a case by case basis by a "legitimate aim," but that people feeling "uncomfortable sharing accommodation and facilities with trans people of the opposite birth sex" was not a legitimate aim.
Another peer who spoke after Lord Etherton, Baroness Fox, said his claims are dismissive about women feeling uncomfortable sharing facilities with men. On her intervention, she confirmed that the House of Lords was told the review had looked to Stonewall and Mermaids for support and was being carried out with "no public terms of reference. It all seems to be carried out in secret."
She urged that the review must consider all stakeholders, especially women, who should "absolutely be asked and not given an hour's Zoom as an afterthought."
"I want the Government to take this seriously and recognise that when somebody says that there are no plans to reduce the existing rights of transgender people, what women hear - if I can translate it - is that women-only wards are not guaranteed at all."
"Having been a woman in hospital—when you are at your most vulnerable and needing to feel safe—the idea that you cannot guarantee single-sex wards in that instance is not just uncomfortable but also about rights that have been won. It is a perfectly legitimate right."
"The general guidance and that annexe B guidance fail to set out the rights that biological women have under the Equality Act," said another peer, Lord Blencathra. The amendment proposed by Baroness Nicholson, according to him, seeks to rectify that by "calling for annexe B to be rewritten as soon as possible."
---
Do you want to bring the "gender madness" to an end? Help us write about it! 4W is able to pay our all-female staff and writers thanks to the generous support of our paid monthly subscribers.
Enter your email below to sign in or become a 4W member and join the conversation.
(Already did this? Try refreshing the page!)