Male Violence
Man Threatens to Burn Down Building Holding Feminist Conference
The man later apologized for his threat against FiLia 2022, held in Cardiff this October.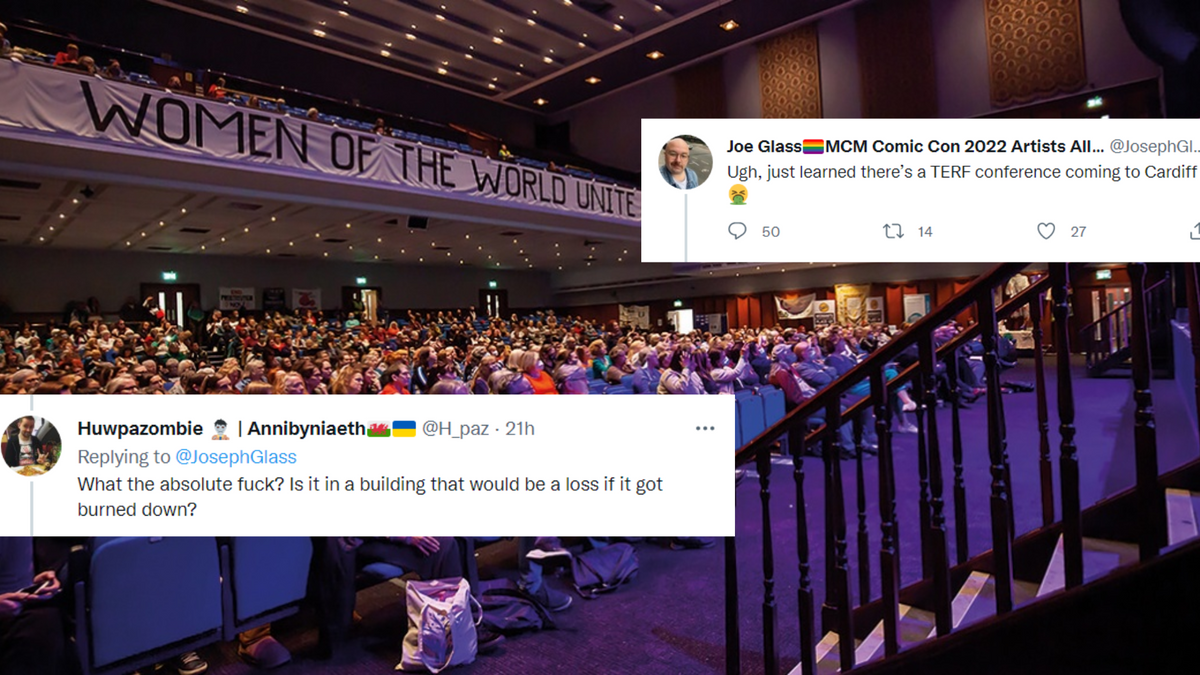 On Oct 3, a man called Joe Glass tweeted that a "TERF conference" was coming to Cardiff in October 2022, sparking a threat by one of his followers. "TERF - Trans Exclusionary Radical Feminist" is a term of abuse used by trans activists for women fighting to preserve single-sex spaces and opportunites created to tackle sex inequality.
User @H_Paz wrote under Glass's tweet: "What the absolute f..ck? Is it in a building that would be a loss if it got burned down?"
Other followers asked Mr Glass if he knew where the event was going to happen so they could either avoid it, protest against the conference with "stink bombs" or have the feminist gathering shut down.
In response, Glass tweeted "Not sure yet. It's not been confirmed which hotel is hosting it."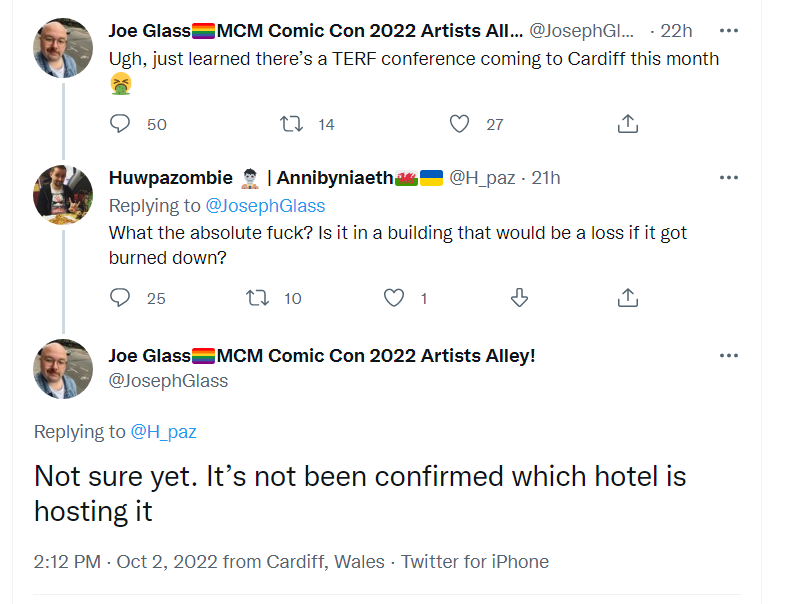 It is believed that Glass was referring to the annual FiLiA Conference, currently the biggest grassroots feminist event in Europe, taking place between October 22 to 24 at the Welsh capital, with hundreds of speakers and thousands of attendees. This year, FiLiA will host speakers such as Nazanin Zaghari-Ratcliffe, who was detained for nearly six years by the Iranian government and released in March this year.
Fearing for the safety of the attendees, speakers, volunteers and organizers, several users reacted by tagging the Welsh police force. One user wrote that the tweet "has been reported to the Home Office as a potential terrorist threat."
Hours after the threat was made on Twitter, and after several people tagged South Wales Police, including Olympic medalist Sharron Davies, the Welsh police tweeted that they were "aware of this" and could "confirm the matter of an online threat" had been reported to them.
The user who issued the threat deleted his tweet later and apologized, saying that "it was just a joke." He wrote: "It was me who made said 'joke' and I apologize. It was in poor taste, I don't wish anything or anyone any harm."
But Glass complained later on that he was "being attacked" for a tweet he didn't write and "had no control over." He wrote that he was "dog piled by TERFs for pointing out they're doing a con in my neighborhood and someone commented a silly joke on it (which I had no part of, by the way. Like, how am I in control of what other people say)?"
A FiLiA organizer told 4W that, in the run up to the conference, they always engage with the local police force. The organizer added that they were planning to have a meeting with the Welsh police about the event's safety, in which they will "let them know about these couple of misogynist threats".
After the Welsh police manifested their acknowledgement of the online incident, FiLia tweeted the next day: "Thanks to all who reported this threat to @SWPCardiff. We already had a meeting with the police in the diary for today and will bring these individuals to their attention. The time for threatening Women for meeting to talk about their rights has long past."
Last year, the FiLiA conference was held in Portsmouth. Outside the venue - the Guildhall-  attendees were met by protesters wrapped with flags. There were also signs and chalk drawings on the ground in front of the venue with offensive or graphic content, such as "suck my dick you transphobic cunt."
---
4W provides a platform for over 70 feminist writers in countries spanning the globe. This work is made possible thanks to our paid monthly subscribers. Join today to support our work!
Enter your email below to sign in or become a 4W member and join the conversation.
(Already did this? Try refreshing the page!)