Gender Identity
Three Connecticut Girls Sue to Protect Women's Sports
Together, they have been denied 85 opportunities for higher-level competition since biological boys joined their division.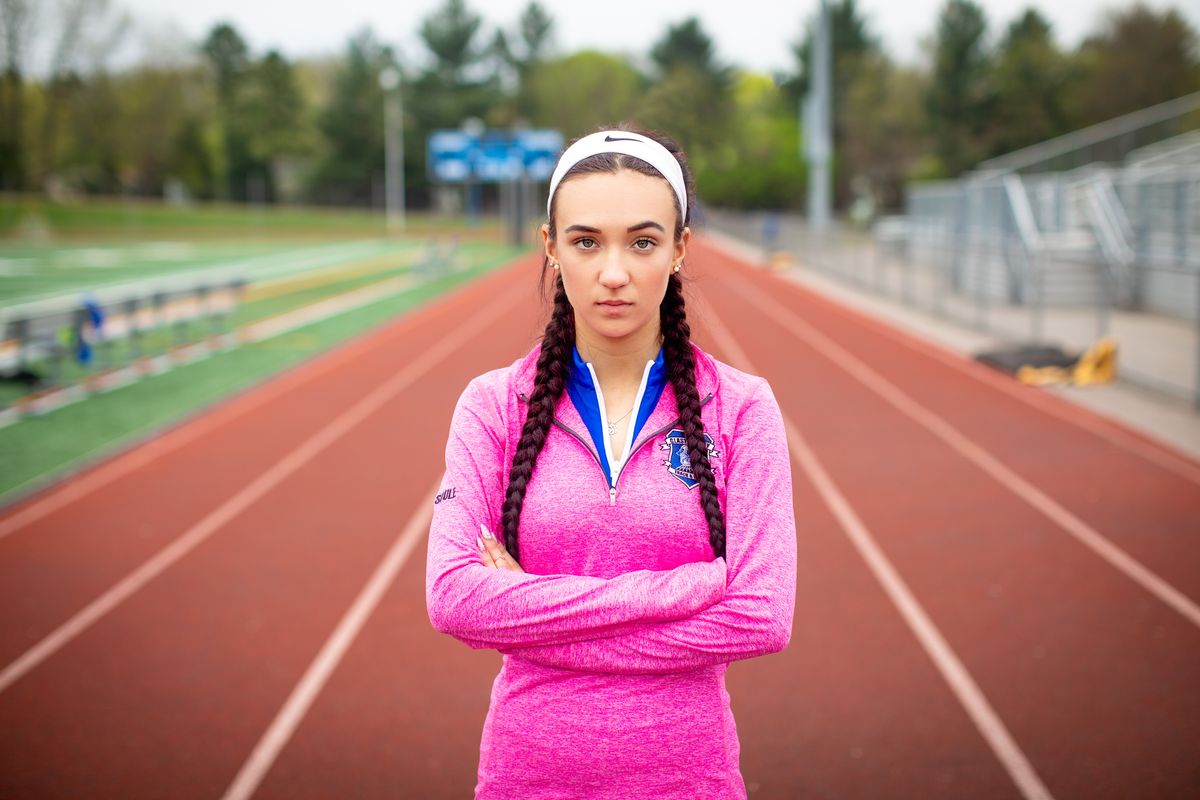 Three high school girls in Connecticut are suing to protect their Title IX right to equal access to sports. Selina Soule, Alanna Smith, and Chelsea Mitchell filed a federal lawsuit last week after they say they were denied equal access to sports by their school's transgender policy.
The policy, which was implemented in 2013 and allows transgender students to compete in either the male or female division of their choosing, has deprived girls of their chance to win in their own division. Since 2017, two biological males have taken home 12 women's state championship titles previously held by nine different girls.
According to the Huffington Post, the lawsuit was filed against the Connecticut Association of Schools-Connecticut Interscholastic Athletic Conference and the boards of education in Bloomfield, Cromwell, Glastonbury, Canton and Danbury.
Selena Soule, the lead plaintiff, has argued that everyone knows the outcome of a race before it even starts, making the girls spectators in their own sport. "There's no way one of us biological girls will be able to outrun those transgender athletes," Soule stated. One of the athletes competed for three years as a male, performing at a "mediocre" level, according to Soule. When he transitioned and started racing as a female, he "blew everyone out of the competition."
Soule was recently left out of a championship because two males took the top two spots, pushing her from the qualifying sixth position to the unqualifying eight position.
"No one thinks it's fair," she said, "but everyone is afraid of retaliation."
According to the complaint, the girls have been denied a total of 85 opportunities to participate in higher-level competition between 2017 and 2019.
In the United States, Title IX is supposed to provide equal educational opportunities for girls and boys. This includes participation in sports. It is thanks to Title IX that girls' participation in sports has risen from four percent to ten times that, 40 percent.
According to the NCAA, "Title IX requires that women and men be provided equitable opportunities to participate in sports. Title IX does not require institutions to offer identical sports but an equal opportunity to play." It also requires that scholarships, equipment, etc, are made equally available to boys and girls.
"Forcing girls to be spectators in their own sports is completely at odds with Title IX, a federal law designed to create equal opportunities for women in education and athletics," said attorney Christiana Holcomb. "Connecticut's policy violates that law and reverses nearly 50 years of advances for women."
The complaint makes the case that girls are being materially deprived because of the CIAC's policy:
"Compared to boys — those born with XY chromosomes — in the state of Connecticut those who are born female — with XX chromosomes — now have materially fewer opportunities to stand on the victory podium, fewer opportunities to participate in post-season elite competition, fewer opportunities for public recognition as champions, and a much smaller chance of setting recognized records.

This reality is discrimination against girls that directly violates the requirements of Title IX: "Treating girls differently regarding a matter so fundamental to the experience of sports — the chance to be champions — is inconsistent with Title IX's mandate of equal opportunity for both sexes."
As we previously reported, sports play an important role in equity. The UN recognized women's sports as an important tool for the empowerment of women and girls. Phumzile Mlambo-Ngcuka, Under-Secretary-General of the United Nations and Executive Director of UN Women, wrote in April of 2019:
"Sport can be one of the great drivers of gender equality, by teaching women and girls the values of teamwork, self-reliance and resilience. It can provide girls with social connections and a refuge from violence in their homes and communities, and help them to understand their bodies and build confidence and the ability to speak up, particularly during adolescence, when the pressure to conform to traditionally "feminine" stereotypes leads many girls to abandon sport entirely."
Yet, by allowing biological males to compete with and against women and girls, these goals are being undermined. The website boysvswomen.com points out that world-class female athletes, including Olympians, would lose their competitions even against high school boys (like the ones Soule and her teammates are competing against).
Some media have mischaracterized the Connecticut case. Headlines like "Girls sue to block transgender athletes from competing in CT high school sports" in the CT Post or "Connecticut Girls Sue To Block Participation Of Transgender Athletes" in the Huffington Post imply that the trans athletes would not be able to compete without access to girls' sports. This is untrue. The male trans athletes would still be able to compete in the male track and field team against other students of their sex — if they qualified there.
Gender identity does not change biological reality. The girls at the center of the case have made it clear that they respect their fellow athletes' right to identify how they wish, dress and present how they wish, and be treated with dignity and respect.
"Having separate boys' and girls' sports has always been based on biological differences, not what people believe about their gender, because those differences matter for fair competition," said Holcomb.
The complaint points out that the differences between male and female physiology, "are inescapable biological facts of the human species, not
stereotypes, "social constructs," or relics of past discrimination."
"As a result of these many inherent physiological differences between men and women after puberty, male athletes consistently achieve records 10–20% higher than comparably fit and trained women across almost all athletic events."
The Connecticut case is likely just the beginning. The state is only one of 19 in the US which relies solely on self-ID for sports (no biometric sex indicators, like testosterone levels). The Equality Act, which is supported by the majority of Representatives in the US House, would extend that policy to public schools in all 50 states — one reason why many feminists have recently opposed the act.
Megan Youngren will become the first male to openly compete in the US Olympic marathon trials. According to People, Youngren was one of 63 people to qualify in the women's California International Marathon to progress to the Olympic trials. Unlike many Olympic-level athletes who have trained their whole lives to compete at that level, Youngren only started running after transitioning in 2013. The trial is set for February 29th.
This Washington Post graphic details the differences between Olympic-level male and female athletes. The differences extend far beyond testosterone levels, and include everything from body fat and bone structure to heart and lung sizes.
Due to these differences, even the fastest and strongest women in the world can not compete against high school boys. Boys as young as 14 have been able to beat Olympic female athlete's world records.
Media coverage by "feminist" sites like Jezebel has antagonized girls for knowing this stating, condescendingly, "This is often how sports works; sometimes, there are winners and losers."
Yet, it is well documented that male and female athletes compete in certain sports at different levels — which is why the sports are segregated in the first place. Arguments that any athlete can have a physical advantage disregard the reality of sex differences between men and women, or, appear to be in favor of the elimination of women's sports entirely — a direct opposition to best practices put forward by the UN on gender equality.
---
Do you want to bring the "gender madness" to an end? Help us write about it! 4W is able to pay our all-female staff and writers thanks to the generous support of our paid monthly subscribers.
Enter your email below to sign in or become a 4W member and join the conversation.
(Already did this? Try refreshing the page!)