California
Trans Activist Outlet Calls Raped Female Inmate a "TERF"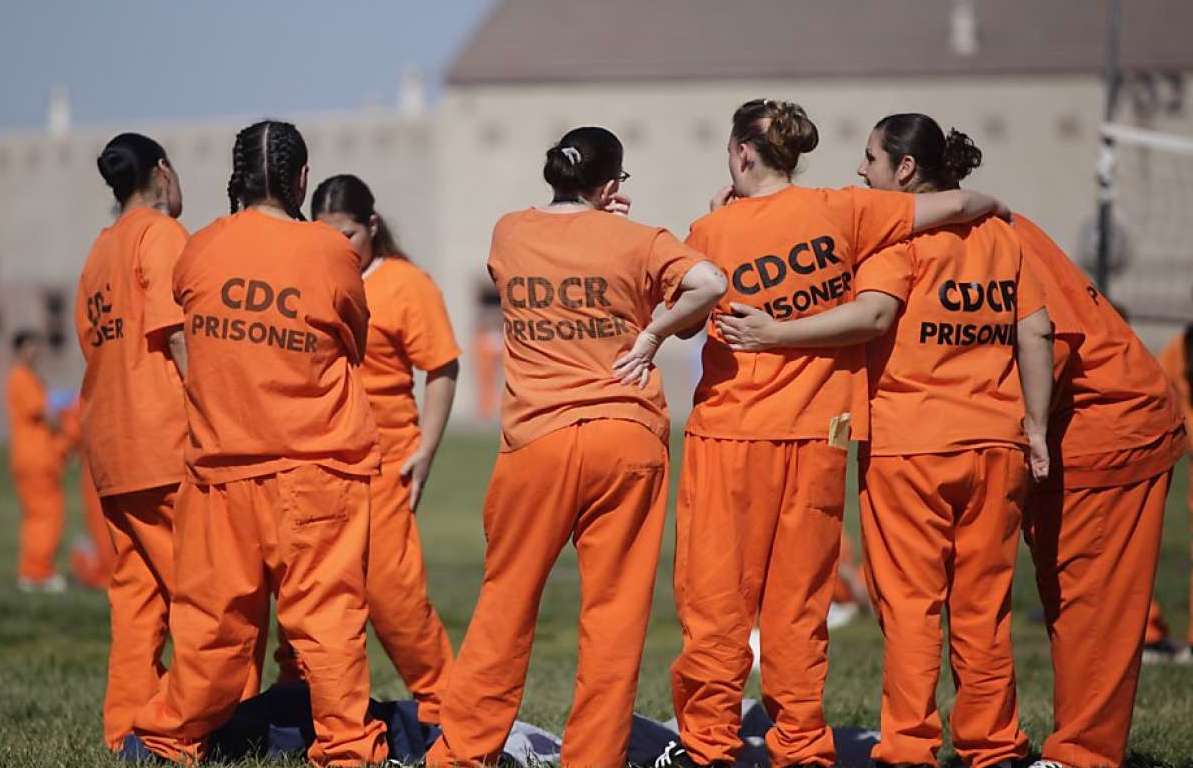 A trans activist media outlet has lashed out at the female inmates involved in a suit against the California Department of Corrections over concerns about their safety, calling the women "TERFs."
On November 26, LGBTQ Nation, which self-identifies as "the most followed LGBTQ News Source," published an article titled 'TERF inmates sue California for placing transgender women in female prisons.'
The article refers to a recent lawsuit launched by two women's rights groups against the California Department of Corrections over the recent introduction of bill S.B 132 – an act which enables male inmates to identify into women's prisons even without having provided any other indication that they are transgender. Prison officials are not allowed to question the inmates, who may not even be on hormones or waiting for surgery – meaning full-bodied biological male inmates are allowed transfer on self-declaration alone.
LGBTQ Nations cites the fact two women's rights groups are behind the suit as "eyebrow raising," and broadstrokes all of the plaintiffs in the suit as "TERFs" despite each of them having legitimate reasons for their participation in the claim – including one having been sexually brutalized by a trans-identified male inmate.
The lawsuit was forwarded with the support of four female inmates who are presently incarcerated in California institutions. The named plaintiffs in the case are Janine Chandler, Krystal Gonzales, Tomiekia Johnson, and Nadia Romero. Romero and Chandler are both opposing the law on the premise of religious objection, one of the women being a devout Muslim.
Johnson, a survivor of domestic violence who was imprisoned after murdering her abuser, says she had been placed in a cell with a "vicious, dangerous biological male inmate."
Perhaps most shockingly, plaintiff Gonzales describes that she had been brutally sexually assaulted by a male inmate who had been transferred to her facility after S.B 132 was introduced.
Hundreds of males have applied for transfer to women's institutions since S.B 132 was introduced, and as of yet no transfer has been denied.
TERF – an acronym meaning Trans Exclusionary Radical Feminist – is widely considered a slur by women's rights activists as it is often used to legitimize violence and abuse against women who disagree with gender ideology, especially those who express concern about men in women's spaces.
LGBTQ nation has come under fire in the past for its fawning coverage of trans related inmates. In December 2020, they published an article championing a trans identified male who had become the first inmate to win the "right to gender affirming surgery." That inmate had been incarcerated for brutally and violently raping a 10 year old girl.
---
Only when we know about the violence women and girls face are we able to make a difference. Help us expose male violence by becoming a monthly donor! The generous support of our readers helps to pay our all-female staff and writers.
Enter your email below to sign in or become a 4W member and join the conversation.
(Already did this? Try refreshing the page!)