News
UK: Trans 'Hannibal Lecter' Demands Release From Prison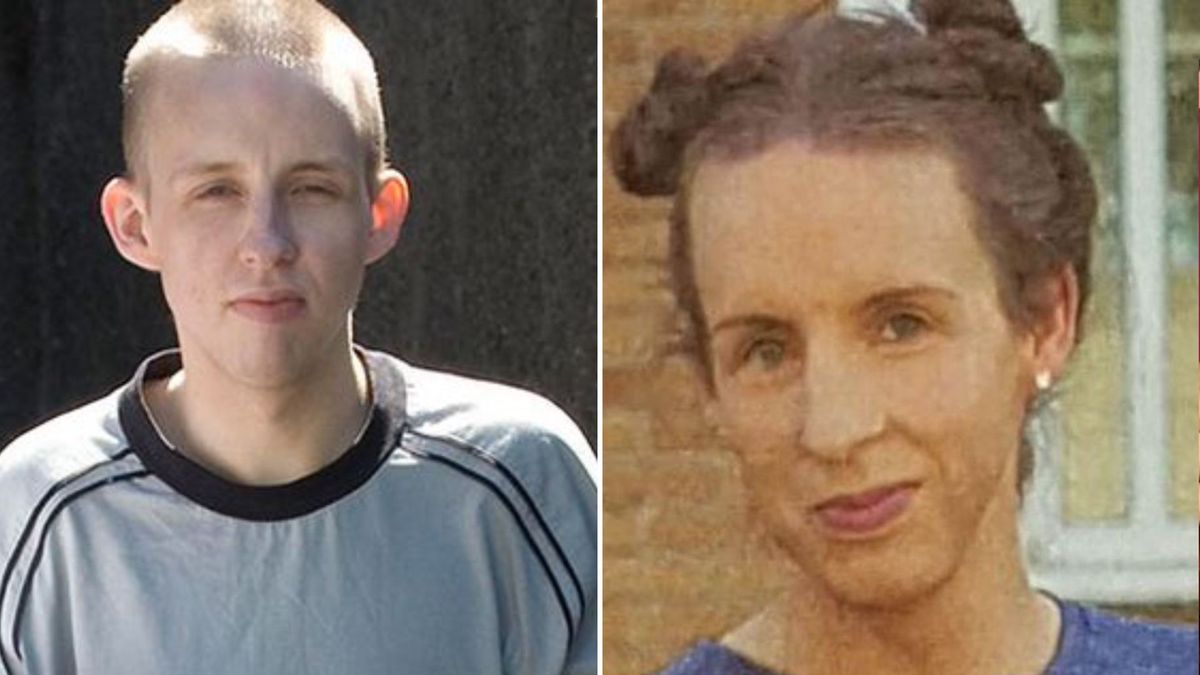 An inmate once dubbed "Hannibal Lecter Jr." by guards due to his violent nature is complaining he is being discriminated against due to his gender identity.
Essex, England-born Sophie [Daniel] Eastwood was first imprisoned in 2004 for dangerous driving, but began serving a life sentence after brutally murdering his prison cell mate just one month before he was due for release.
Shortly into his sentence, Eastwood became well-known amongst prison staff for playing "chilling mind games," some of which were so frightening they led one female guard to outright quit after a shift in which she first interacted with him.
Eastwood had terrified the 22-year-old guard after telling her intimate details about herself, including the exact address of both herself and her father, and even the models of both her and her mother's vehicles. The woman issued a letter of resignation which was published after she was secure.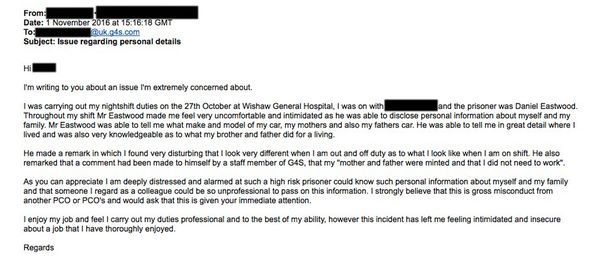 Guards were so unsettled by Eastwood's sadism that they gave him the nickname "Hannibal Lecter Jr." In 2016, a guard familiar with him went on to state to media: "Eastwood is completely unstable, he is a very dangerous man, the kind of character you just do not want to be involved with in any way."
Following the cell mate murder, Eastwood was sentenced to life with a minimum of 15 years, with that minimum being passed as of 2019. Now, Eastwood is saying the reason he isn't being released after serving the shortest possible sentence is his recently-declared transgender status.
Eastwood, 34, had begun identifying as a woman in 2018 and was transferred to a woman's unit shortly after. But Eastwood is now claiming he is being discriminated against due to his transgender identity, stating that after a psychological assessment he "was told by a manager that I would have passed the assessment had I still been living as a man."
Eastwood has gone on to proclaim that it is "sexist and transphobic" that he has not yet been released from prison after passing the minimum sentence milestone.
In 2018, Eastwood made headlines for sparking a relationship with another trans-identified male inmate, the interactions with which resulted in a transfer being prompted to distance them.
Alan Baker is serving a 19 year sentence for butchering a father of two he met on a gay dating website, stabbing him 16 times just hours after they met. In 2016 he began identifying as a woman and secured a transfer to the women's unit of Greenock prison. At the time, fellow inmates decried this move as an attempt to simply secure privileges.
Eastwood met Baker while at the women's unit at Greenock, and the two began having a sexual relationship which made the female inmates uncomfortable as the intimate trysts took to being in open view of all. Eastwood was ultimately transferred out of Greenock in order to separate him from Baker.
Eastwood has been seeking legal input on securing a release from prison.
---
Do you want to bring the "gender madness" to an end? Help us write about it! 4W is able to pay our all-female staff and writers thanks to the generous support of our paid monthly subscribers.
Enter your email below to sign in or become a 4W member and join the conversation.
(Already did this? Try refreshing the page!)