Transgender
Trans-Identified Male Wins Suit to Use Women's Locker Rooms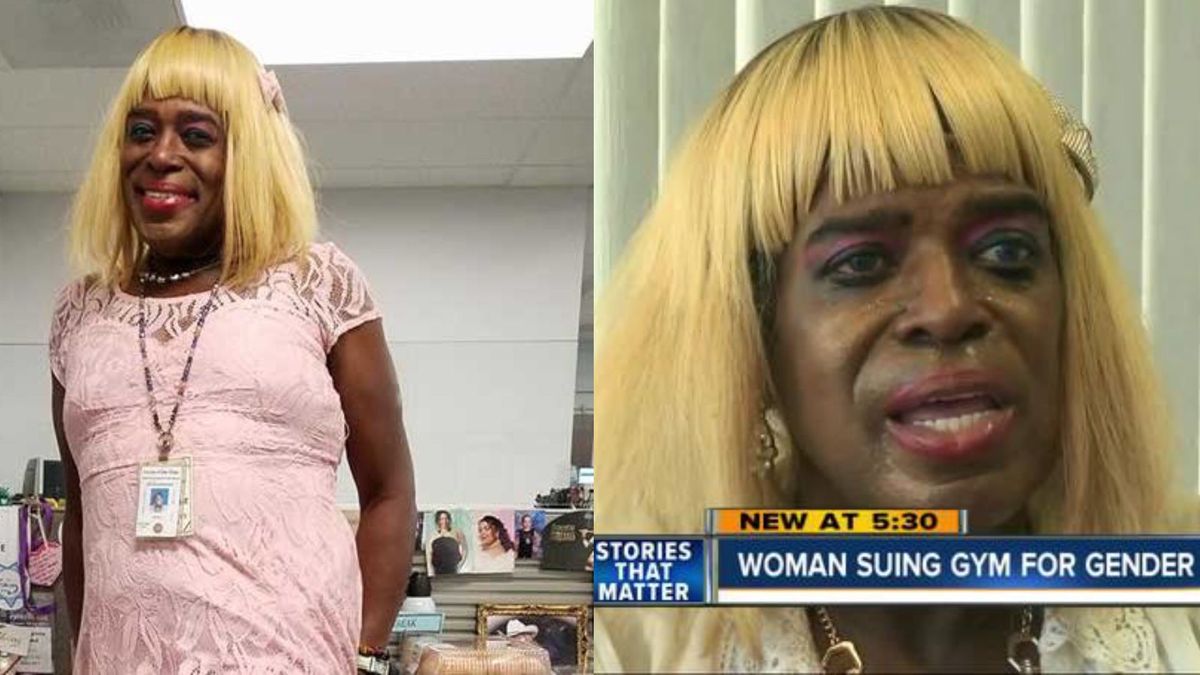 Christynne Wood, a 65-year old trans-identified male and Navy veteran, has won his lawsuit demanding access to the women's locker room of a gym in El Cajon, California.
The lawsuit alleged that the Crunch Fitness gym and its owner, John Romeo, discriminated against Wood on the basis of his self-declared "gender identity."
Wood had asked to use the women's facilities in 2016 after claiming to have been harassed in the men's locker rooms. After Wood was denied use of the women's locker rooms and bathrooms, he obtained a court order legally changing his name and sex marker on his official documents.
In 2017, Wood alleges that he was granted access to the women's locker room in 2017, after he told staff he had been called a homophobic slur in the men's locker room. Wood reported the incident and Crunch staff attempted to make a compromise by which Wood was allowed to use the restricted-access V.I.P Platinum men's locker room, which they claimed was largely under-utilized and would be a safe place for Wood.
Wood continued to demand right of access to the women's locker room, but managerial staff stated they were uncomfortable with him doing so as he had not undergone any gender reassignment surgery.
The California Department of Fair Employment and Housing, which enforces the state's civil rights laws, filed the suit against the gym on April 17, 2018, after receiving a formal complaint from Wood. Wood's case was represented by the ACLU Foundation of San Diego and Imperial Counties, along with the law firm of Nixon Peabody LLP.
Wood, who remains a gym member, told The San Diego Union Tribune that he was delighted by the outcome of the lawsuit. "The real thing that makes me joyously happy is that the word is out there now that you can't pull this with the transgender community." He said, continuing, "Whether you are uncomfortable or not is irrelevant."
Michael Israel, the attorney for the limited liability company that owns the gym said, "It is important to note that ownership and management of the gym changed before the lawsuit was filed, and Ms. Wood was given access to the women's locker room before the lawsuit was filed."
The financial amount that Wood will receive is undisclosed. The settlement also stipulates that all staff undergo anti-discrimination training.
---
Do you want to bring the "gender madness" to an end? Help us write about it! 4W is able to pay our all-female staff and writers thanks to the generous support of our paid monthly subscribers.
Enter your email below to sign in or become a 4W member and join the conversation.
(Already did this? Try refreshing the page!)