Gender Identity
Activist Who Kick-started Glasgow Green Protest Creates Twitter Chat Groups for UK's Gender Critical Women
In only one week, 1200 women have responded to the call.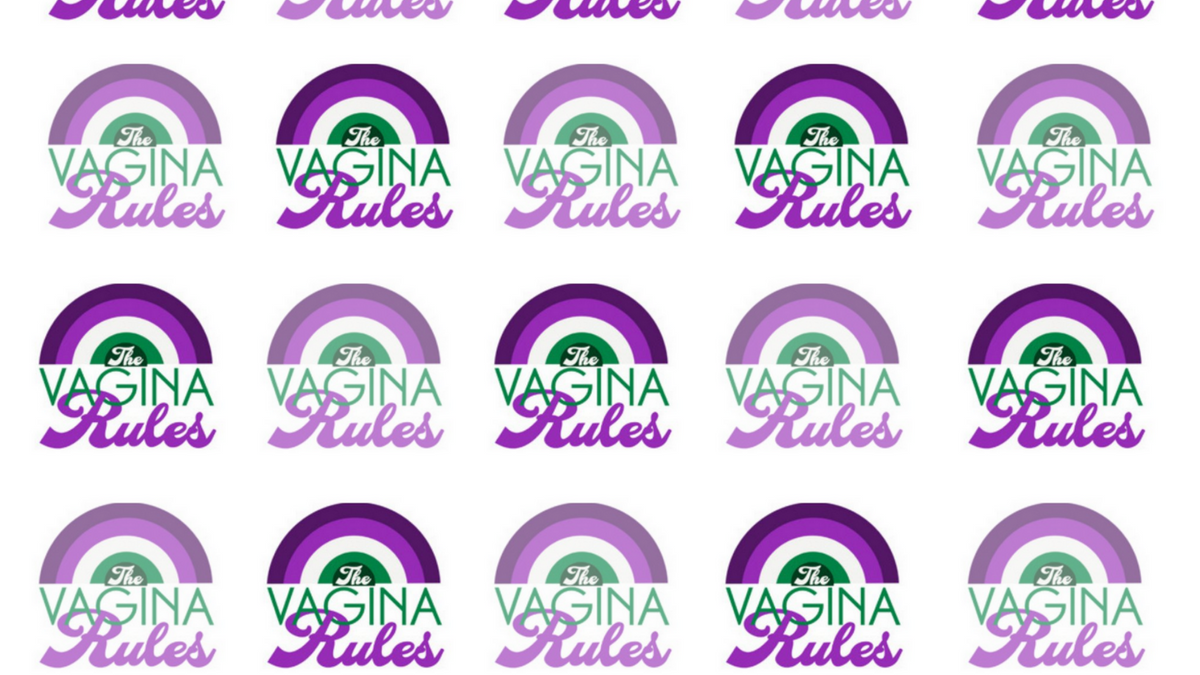 A women's rights activist, known as Sister Flo who had the original idea to meet in Glasgow on July 20 to support another activist, Marion Millar, has started a new women's group called "The Vagina Rules."
Sister Flo's initial idea for a gathering became known then as a "shopping trip," with women meeting in Glasgow, where Ms Millar would have a court date regarding her criminal charges for "malicious communication."
Marion Millar was reported to the police for tweeting a picture of ribbons in the suffragette colours tied to a fence, which trans activists described as an image of a noose and accused her of making death threats against the trans community.
After Ms Millar's court date was postponed to August, Scottish women's group For Women Scotland coordinated a gathering at Glasgow Green Park, which was attended by more than 300 people. Many of the speakers, such as Lynne Anderson, were vocal on the necessity of talking to as many people as possible to make the public aware of the issues around proposed or enforced self-id laws and its consequences for women and children's safeguarding.
This had a profound effect on Sister Flo, she says. "I still smile when I think about that day. The camaraderie. The feeling of belonging. How invigorated I felt. I was determined that very day to somehow share that feeling." According to Flo, that's how she started organizing Twitter chat groups so women could talk among themselves freely and safely.
"I had been in a GC group chat before on Twitter. I thought that function might work to enable women to talk in private about issues that affect their lives. Issues that if aired publicly, could see them banned from social media, doxxed, dismissed from their employment and shunned by friends and family."
On July 23 2021, Flo asked GC women to tell her if they were a member of a "GC group in their area, or wanted to be." Women were quickly responding positively to the idea to join in and, soon, groups started popping up all over Scotland. From July 26, Flo began asking on Twitter if her female followers from Scotland would like to join group chats on that platform. "And join they did. I was inundated with new members."
To 4W.Pub, Flo said that the response from women wanting to talk about issues affecting them was overwhelming. "By day 2, I had enough members to begin separating them into geographical areas," she recounted.
On the third day of coordination, however, Flo says that she started getting requests from women living in England as well to form local group chats. The next day, 50 groups were formed for most cities in Scotland and in England. Although she stays "in the background" when women started to talk in the Twitter chat groups, she has seen that her plan was going well. "Even from the short scroll through my messages I could see my plan was working. Women were talking!"
She also received hundreds of messages of support from the members who joined the groups. Her successful coordination was picked up each day by other women, and by day 10, she says, they had over 600 Scottish members and a similar amount of English members, with two women in London helping her to coordinate groups from both England and Wales, while she will keep organizing the Scottish groups. Sister Flo said that she has also explained the group format to women in Canada, the US, Ireland, Northern Ireland and Australia.
There's even a GC men's group, coordinated by a Twitter user called Luke Morrison. They use the hashtag #MenWontWheesht and the group is called #GCMen.
On August 2, the name of the initiative collectively known as The Vagina Rules, was announced. Flo explained more in a tweet how the name was chosen among the groups' members: "I'm sure you'll recognise the pundigrion. We had lots of laughs choosing it." The same post brings information about the initiative's organization, which has placed a representative for each area in the national coordinators' group to share information and synchronize events. "We're working on a website. Yes, we have the domain name," she finishes the post. Works have also started to create a logo.
"Our team is constantly evaluating how best to try and further our cause."
Since the groups were formed, Sister Flo gives daily updates on the latest developments. "It's wonderful to be able to talk to like minded people," she said.
"For so long women (especially in Scotland) have been told to be quiet. Be kind. Turn the other cheek. I'm glad to say women have found one another. And in doing so, have found their voices."
In her more recent update, Flo wrote that there are now over 62 chat groups formed, listing the coordinators and calling more women to join the conversation and find the necessary information to do so. She finishes her statement to 4W Pub with "So, at last, #WomenWontWheesht," the message heard so many times at the Glasgow Green demonstration in July 2021.
---
Do you want to bring the "gender madness" to an end? Help us write about it! 4W is able to pay our all-female staff and writers thanks to the generous support of our paid monthly subscribers.
Enter your email below to sign in or become a 4W member and join the conversation.
(Already did this? Try refreshing the page!)