Cancelled Women
Two Women Canceled by Australian Green Party for 'Transphobia'
Anna Kerr and Linda Glade were 'canceled' by their party in June 2022 for wishing to debate gender ideology.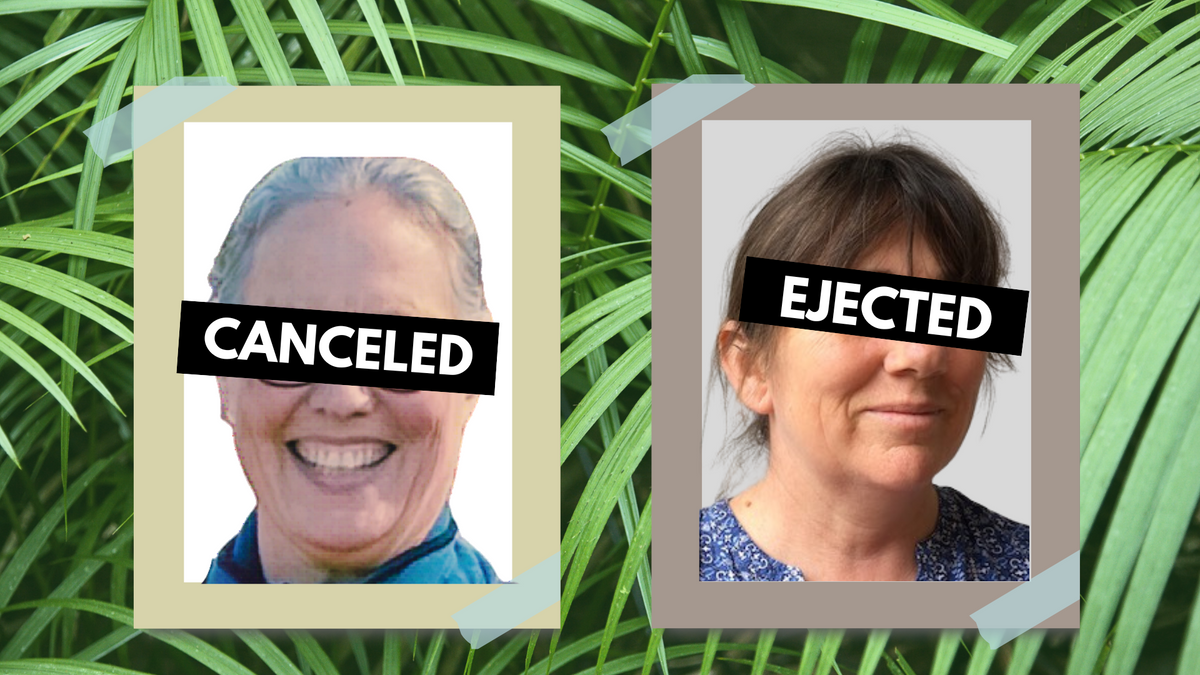 In June 2022, two women were "canceled" by the Greens Australia for "transphobia" - Anna Kerr in the state of New South Wales and Linda Gale in Victoria.
The newly elected Victoria Greens convenor (chair), Linda Gale, was ejected from her role "on a technicality" after party members made various allegations against her, including one of election manipulation, "attempting to stifle debate," and "transphobia."
According to Gale, after she announced her win, "in very short order, a number of people, including some Victorian and interstate elected representatives of the Greens" shared and retweeted a post claiming her victory sends a message that "trans people are not safe in this party."
Gale added the social media campaign against her escalated when Greens senator Janet Rice challenged her in a tweet to disavow statements she had made in an internal party paper.
"I call on Linda to explicitly reject the views she outlined in the 2019 paper, and apologise for the harm her statements have caused. Until she does this, I believe it is untenable for her to continue as Convenor," Rice tweeted.
In the 2019 text that Rice alluded to, titled "Trans Exclusionary Rhetoric, Contending Views," Linda Gale argued that the party shouldn't ban statements such as "there are two sexes," "trans women aren't the same as biological women" and "the science is not conclusive" as this runs against the Greens ethos of encouraging robust debate.
In her Convenor's Report, Gale wrote the social media campaign against her continued "in subsequent days by social media statements by a significant number of state and federal parliamentarians (…) calling for my resignation unless I made a public statement admitting I was a transphobe, and some going so far as to say it was now too late and I must resign regardless of what I said."

The "smear campaign" ended with Gale being ousted from a role she had held for just seven days.
Meanwhile, in the Australian state of New South Wales (NSW), Anna Kerr was suspended from NSW Greens for "disrupting Greens actions and discussions with transphobic and trans exclusionary views."
Anna Kerr, who is a Women's Declaration International country contact for Australia, as well as Principal Solicitor at the Feminist Legal Clinic, was also alleged to have "caused distress and hurt to other members" by her online communications.
In May 2022, WDI Australia sent a survey to political candidates and politicians, in regard to the upcoming Australian federal election. The nine-question survey's purpose, was, in Kerr's words, to "raise awareness of the Declaration on Women's Sex-Based Rights."
According to Star Observer, who dubbed the document "anti-trans," it contained questions such as:
"Do you agree that legal recognition of sex should be based on chromosomal, gonadal and anatomical characteristics rather than on self-declaration?"
"In your view can a man ever give birth?"
"Do you agree with the inclusion of males who identify as women in women's sports?"
"Do you recognise the right of lesbians, as same-sex attracted women, to exist and to meet, socialise and partner with other women free from harassment by males who identify as women?"
Women's Declaration International adds reasons for the termination of Kerr's Green Party membership included her expressing "concern at the Green Party's attempts to delete the word 'woman' from new legislation protecting unborn babies."
According to WDI, Anna Kerr has also come under criticism for supporting Australia's only single-sex pool - McIver's Ladies Baths.
Recently, Australia's Green Party co-founder Drew Hutton has come out in support of the two women, stating:
"I believe in full human rights for trans people at the same time as supporting the right of women to be safe from patriarchal oppression. I am also prepared to say these things publicly. Unfortunately, in the Greens at present that would seem to make me a 'transphobe' and already one state convenor has been sacked and one member in another state expelled for stating much the same thing. This is authoritarian and anti-democratic and I call for saner voices to be heard on this issue. If not, let me know when my expulsion from the Greens begins, will you?"
Another expression of support has come from Australian leftists who have issued a petition:
"We on the Australian left, whether members or not of the Greens, decry this travesty of process, of justice, and of democracy, and call on the Greens to reinstate Kerr and issue a formal public apology to Gale."
---
*The former version of the article incorrectly stated Linda Gale was expelled from the Green Party (updated on June 24) after ten days
---
Do you want to bring the "gender madness" to an end? Help us write about it! 4W is able to pay our all-female staff and writers thanks to the generous support of our paid monthly subscribers.
Enter your email below to sign in or become a 4W member and join the conversation.
(Already did this? Try refreshing the page!)