Male Violence
Uber's Safety Report Demonstrates the Need for Sex-Disaggregated Data
On December 5th, Uber released a massive 84-page report on safety for it's 2.3 billion US rides between 2017 and 2018. The report covers fatal car accidents, fatal physical assaults, and sexual assault.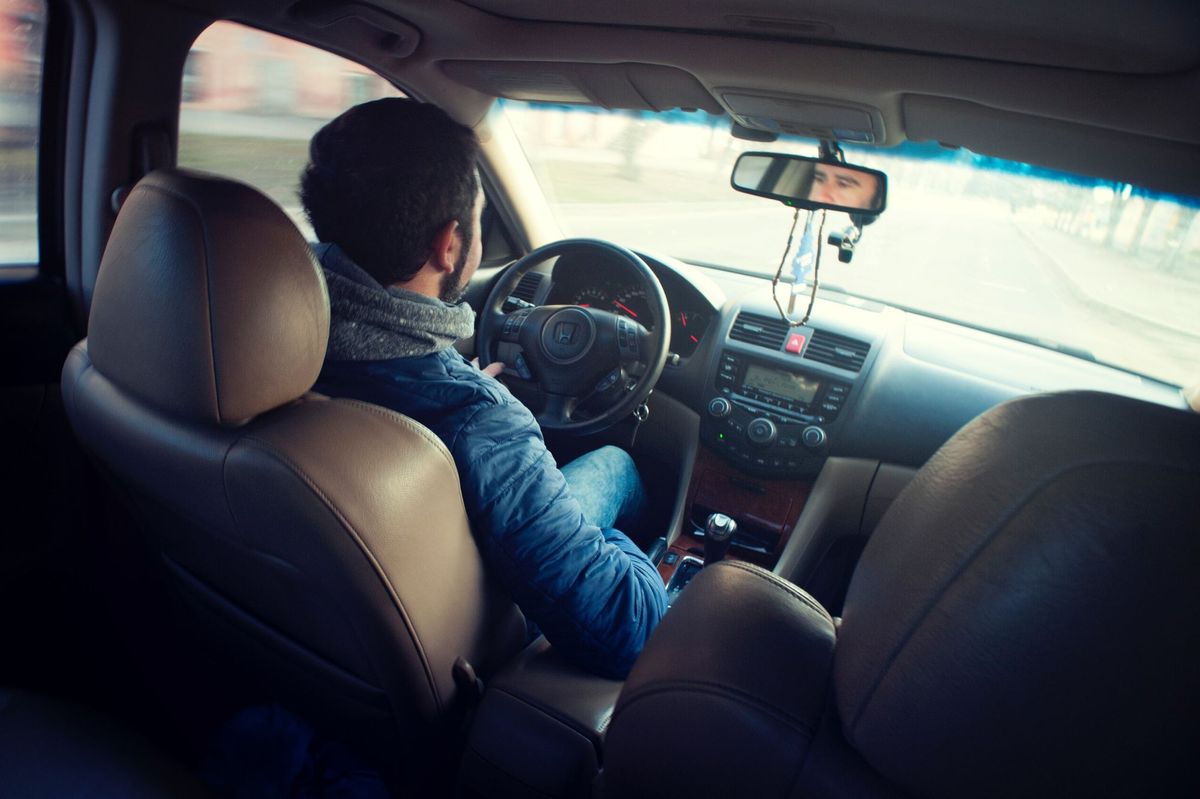 On December 5th, Uber released a massive 84-page report on safety for it's 2.3 billion US rides between 2017 and 2018. The report covers fatal car accidents, fatal physical assaults, and sexual assault.
The report makes it clear that Uber simply exists in a world where violence already occurs on a massive scale. For comparison, Uber Chief Legal Officer Tony West includes in his introduction that NYPD received 1,125 reports of sexual violence in the NYC transit system in 2017–18. Uber received 5,981 reports total during the same time period. Considering the scale at which Uber operates across the country, this implies that Uber is probably safer than public transit, at least in some cities.
Even though the report demonstrated that more than 99.9% of Uber rides occur without incident, the public is still afraid to get into the car of a stranger — and by "public," I mean women.
In 2018, a series of viral tweets demonstrated the lengths that women go to protect themselves in ride shares with a male driver. Jill Gutowitz, whose tweet started the threat, shared that she is often asked when she is alone at night "Where are you headed?"
Even though she is gay and usually on her way home, she lies and says she's going to her boyfriend's house.
Another user shared that when she tried this, the male driver stopped the car a mile from her house and told her he wouldn't take her any further.
Youth Tech Health reports that 46% of women say they prefer a female driver (only 9% prefer a male driver, the rest had no preference).
Uber isn't necessarily any safer for drivers, who made up 42% of the victims in detailed in the report.
One piece of vital data is missing from all this research, though. What are the sexes of the victims and perpetrators?
Despite the fact that sexual violence is overwhelmingly a problem of male violence, Uber did not collect or report sex-disaggregated data. The only data Uber includes on the sex of those involved in the incidents is this:
"In fact, women and female-identifying survivors made up 89% of the survivors in the dataset. Still, men and male-identifying survivors comprised about 8% of Non-Consensual Sexual Penetration survivors, and <1% of survivors identified as gender minorities."
According to the CDC, 90% of perpetrators of sexual violence against women are men and 93% of perpetrators of sexual violence against men are men.
Uber's report admits that this limitation is because Uber does not collect sex data on its riders. However, given the massive amount of data that Uber does collect on users and the fact that Uber started working with the National Sexual Violence Resource Center in 2017 to collect this data, this excuse is disingenuous. Uber had every opportunity to collect sex-disaggregated data if they wanted to.
The UN has repeatedly stated the importance of disaggregated data on addressing issues of violence, gender, and even economics. In her book Invisible Women, author Caroline Criado Perez lays out how the lack of sex-disaggregated data is literally killing women.
Uber's refusal to measure the impact of sex on both victimization and perpetration of sex crimes obscures what is likely the case: the overwhelming majority of perpetrators are men.
Women need alternatives to or extra precautions when riding with men, whether they're the driver or the rider.
Some companies have popped up in an attempt to help solve this problem. Safr, which launched in Boston in 2017, has tried to provide a woman-centered alternative. Yet, laws against discrimination on the basis of sex prevent companies from hiring only female drivers, meaning women seeking a truly "safer" ride still have no guarantees.
While using a rideshare app may still feel like a safer alternative for women than public transit or walking home alone at night, sex-disaggregated data could help Uber make features and decisions that truly help women feel safe on the app. Without this data, Uber will fail to address the root cause of sexual assaults during its rides: male violence.
---
The generous support of our readers allows 4W to pay our all-female staff and over 50 writers across the globe for original articles and reporting you can't find anywhere else. Like our work? Become a monthly donor!
Enter your email below to sign in or become a 4W member and join the conversation.
(Already did this? Try refreshing the page!)