Crime
UK: LGBT Police Co-Chair Says "Stop Recording" Female Victims of Crime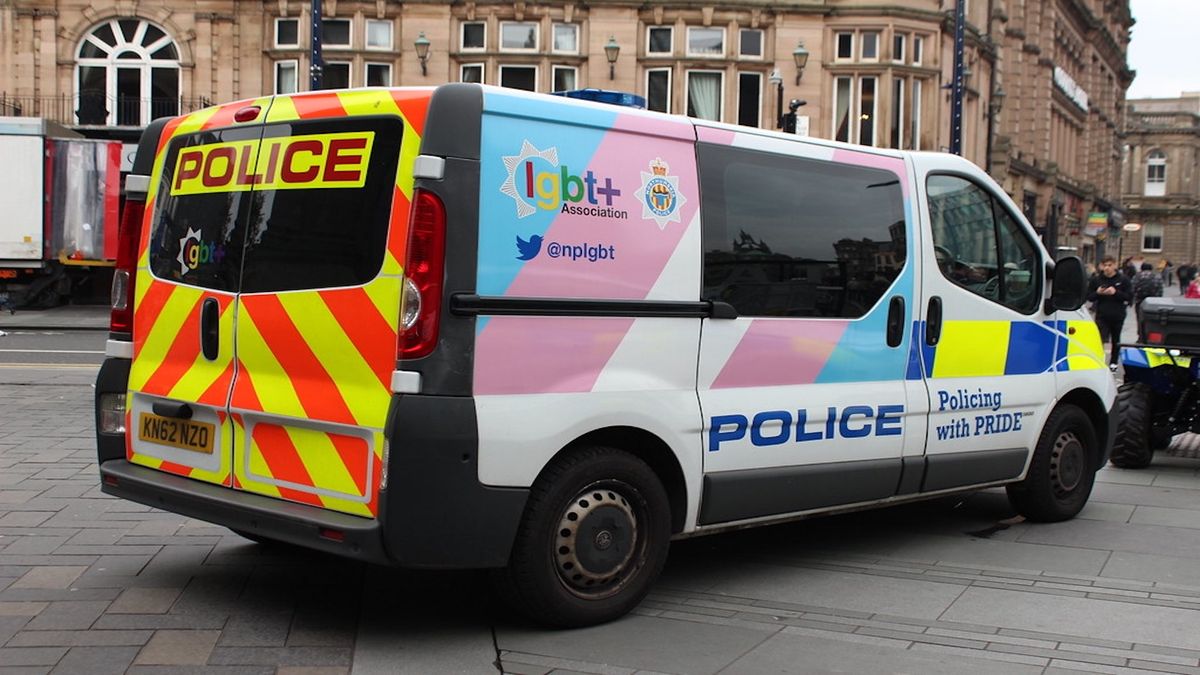 The co-chair for the National LGBT+ Police Network in the UK is under fire after suggesting female victims of crime be scrubbed from statistics, apparently as retaliation for moves to accurately record a criminal's sex.
Police Constable Amy Tapping, co-chair of the UK's LGBT+ Police Network, temporarily locked down her official Twitter account after being blasted for a now-deleted tweet calling for women victims of crime to not be recorded in statistics.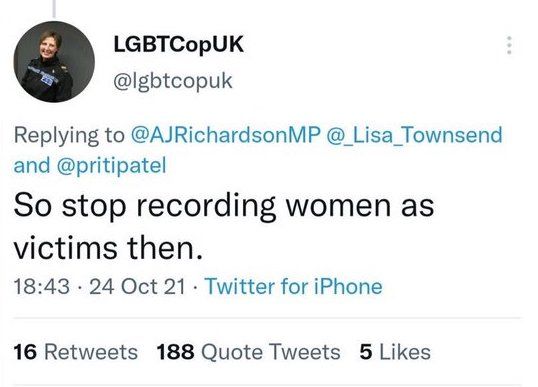 Her tweet was in response to a posted article which announced how top UK Government official's planned to instruct police forces against recording trans criminal's preferred gender identity over their biological sex. The move comes after widespread concern that the avalanche of male criminals self-identifying as females were warping the accuracy of data.
Tapping deleted the tweet after an onslaught of negative reactions from members of the public, who were largely in shock a police officer would make such a comment.
Many users were quick to note the tweet seemed almost retaliatory in nature, with the suggestion being in direct response to calls for more accurate crime statistics on trans-identified male criminals.
Others pointed to recent incidents in which police failures or outright abuses led to women's deaths, such as the recent tragedy of Sarah Everard, who was raped and murdered by an serving police officer.
‌So far, five additional serving police officers are facing misconduct action for sharing violent sexual images in relation to Everard's death.
In response to the backlash, Northumbria Police, with which Tapping serves as an officer, wrote "We are aware of the comment made by an officer in their capacity as chair for a national support network in response to an article about crime recording which we will review ... We want to reaffirm our commitment to protecting women and girls against violence."
According to Karen Ingala Smith of Counting Dead Women, 112 females in the UK have been murdered by men so far in 2021.
---
Do you want to bring the "gender madness" to an end? Help us write about it! 4W is able to pay our all-female staff and writers thanks to the generous support of our paid monthly subscribers.
Enter your email below to sign in or become a 4W member and join the conversation.
(Already did this? Try refreshing the page!)