News
UK: Woman Removed from Public Electoral Event Still Trying to Get Justice
A Muslim woman was removed from a pro-equality online hustings in 2021 for asking about sex-based rights.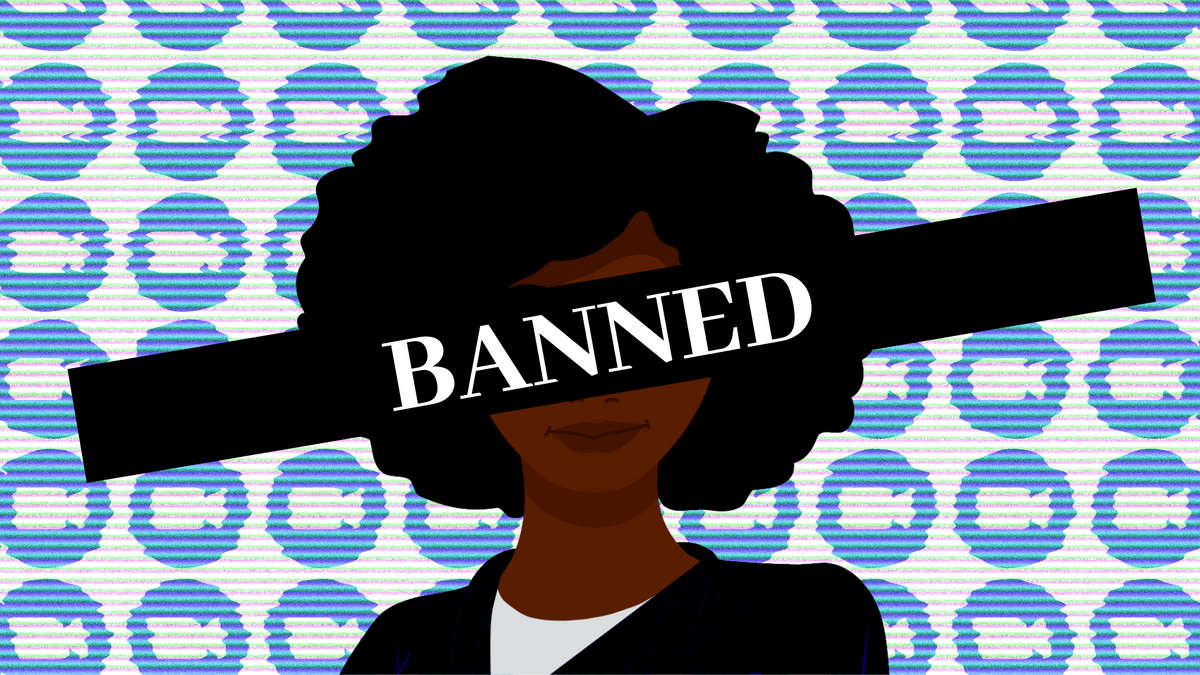 A Muslim black woman, Samira, was removed from an online hustings - meeting with election candidates to debate policies and to answer questions from the audience.
The public April 23, 2021 meeting was organized online due to Covid restrictions in partnership with several partners, according to WEN (Women's Equality Network Wales), which was one of the hosts.
When posing her question during the meeting, Samira said that she is a FGM survivor and a Muslim concerned about the Welsh Government support for self-id "without any consideration for Muslim women and victims of sex based violence." After inquiring what support was being provided to protect women's sex based rights, Samira was "immediately" removed from the online event.
"I was shocked," said Samira, posting to Twitter about her removal from a meeting that was supposed to be "about equality and fighting discrimination against marginalised people."
According to the British Electoral Commission website, a hustings is a meeting which gathers election candidates, in order to debate their policies but also to answer questions from the audience, which "provide voters with an opportunity to hear the views of candidates or parties."
Samira described her removal as an encounter with "racism, tokenism and misogyny in the 3rd sector." She wrote on May 8, 2022 that FGM is "sex based violence," which she would never be able to "self-identify out of the experience of going through it." Shortly after the incident, she sent a formal complaint to WEN's director, Catherine Fookes, which Samira identified as one of the main organizers.
According to Samira, Fookes' first response to her complaint by email was an apology for putting her in a "waiting room" after consultation between team members. Allegedly, Fookes blamed the mistake on the event's moderators, which she claimed consisted of all partners organizing the event. Samira was also told that her question received a complaint from an audience member.
After Samira provided evidence with screenshots that she was not put in a waiting room but removed entirely from the meeting, she received a second email from Fookes, who said she would investigate Samira's removal from the hustings, setting up a "complaint's panel."
In July, 2021, Samira received another email from WEN saying the complaint's panel, formed by moderators consisting of all partners, agreed that she should not have been removed from the meeting, and her complaint was upheld.
However, Samira says that the event organizers are "gaslighting" her by not taking any responsibility for her removal. In August that year, she emailed her formal complaint to the other partners,  Stonewall Cymru and Disability Wales amid other organizations who attended the event, who all confirmed they didn't take any part in the moderation of the meeting.
"WEN, Stonewall Cymru and Disability Wales were each deceitful in their replies. Publicly funded organisations who allegedly champion equality, conspired to silence a black Muslim woman," Samira wrote on Twitter. She also says that replies from other organizations that attended the meeting contradict what the event organizers told her. "This was what I've learned from other organizations' replies," she wrote.
While Stonewall Cymru claimed that they were not part of the moderation team, Samira says that other organizations that took part in the event, but were not the organizers, pointed out that Stonewall were actually the Zoom account holder.
"Stonewall and WEN had the operational hosting powers," she wrote, "there were moderators from other organizations," and the moderator who removed her from the meeting was an employee of one of the organizers, Disability Wales.
The organizers were also said to have a WhatsApp group for moderation, and claimed they put two other women in the waiting room. According to Samira, organizations she spoke to who took part in the meeting but did not organize it said that these two women were then allowed to return, contrary to Samira.
"My question was never discussed in the What'sApp group. I was not placed in the waiting room," Samira said. "As a Muslim Black Woman, I face racism, sexism, and Islamophobia in my life. That moderator silencing me made mockery of my life's cruel experiences."
For 4W.Pub, WEN sent a short statement: "As per our complaints procedure, we investigated this incident and convened a complaints panel. Samira's complaint was upheld and an apology was issued as she should not have been removed from this partnership event. We regret that this was done in human error and apologize to Samira."

4W has also reached out to Stonewall Cymru and Disability Wales for comment and will update the article accordingly.
---
The generous support of our readers allows 4W to pay our all-female staff and over 50 writers across the globe for original articles and reporting you can't find anywhere else. Like our work? Become a monthly donor!
Enter your email below to sign in or become a 4W member and join the conversation.
(Already did this? Try refreshing the page!)