News
ACLU Edits RBG Quote, Removes References to 'Women'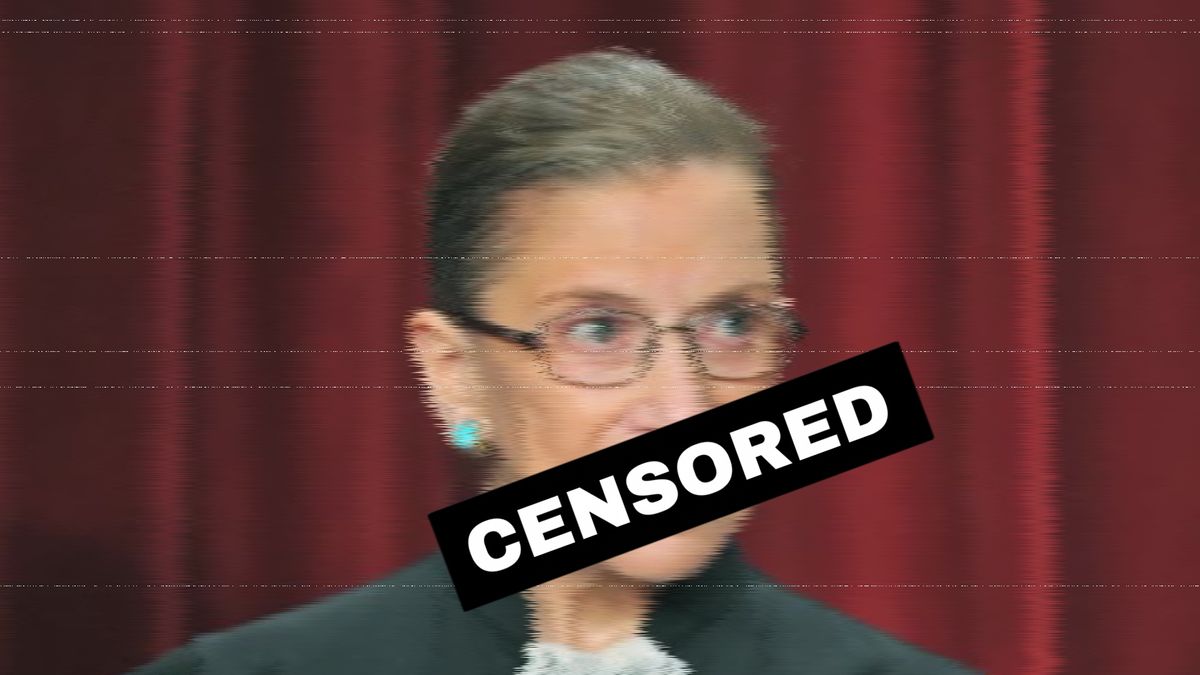 From supporting the medical transitioning of children to pushing narratives some have called 'suicide baiting,' the American Civil Liberties Union has had its fair share of controversies recently surrounding its dramatic shift towards an overt focus on trans-related issues. But this latest stunt might just take the cake.
In a September 18th post on the organization's Twitter marking the anniversary of her death, the ACLU invoked a quote from the late Supreme Court Justice Ruth Bader Ginsberg on abortion.
But the ACLU didn't quote her without compromise – in fact, they censored the quote, removing all references to women, and editing it to neutralize the pronouns.
The quote was taken from a 1993 Senate Confirmation hearing, in which Ginsberg had originally stated:
"The decision whether or not to bear a child is central to a woman's life, to her well-being and dignity. It is a decision she must make for herself. When the government controls that decision for her, she is being treated as less than a full adult human responsible for her own choices."
Today, many are revisiting the ACLU's tweet and calling them out for their obvious stunt.
"This has to be a joke." tweeted Frank Flemming, a senior writer at satire news site the Babylon Bee wrote, "They redacted an RBG quote to remove from it "offensive" references to women."
Another user wrote "If you find yourself uncomfortable using the word "woman" when talking about reproductive rights, you've lost your mind."
Many feminists on Twitter were also quick to call the censorship as misogynistic.
This is not the first time the ACLU has utilized this particular Ginsberg quote, but it does represent the first time the organization has gone to such lengths to edit it to fit a current socio-political narrative.
Ironically, in September of 2020, the ACLU published an article titled "For Justice Ginsberg, Abortion Was About Equality," but made no effort to edit the deceased Justice's words. The 2020 article makes no attempt to avoid or neutralize any references to women or women's rights, which can speak to just how much the narrative has changed in just one year.
---
Do you want to bring the "gender madness" to an end? Help us write about it! 4W is able to pay our all-female staff and writers thanks to the generous support of our paid monthly subscribers.
Enter your email below to sign in or become a 4W member and join the conversation.
(Already did this? Try refreshing the page!)