News
Brazil: Woman Charged with Aggravated Murder for Killing her Rapist
Stefanie Marques killed a man who was reportedly trying to rape her. A team of pro bono lawyers is fighting to get her out of jail, arguing self-defense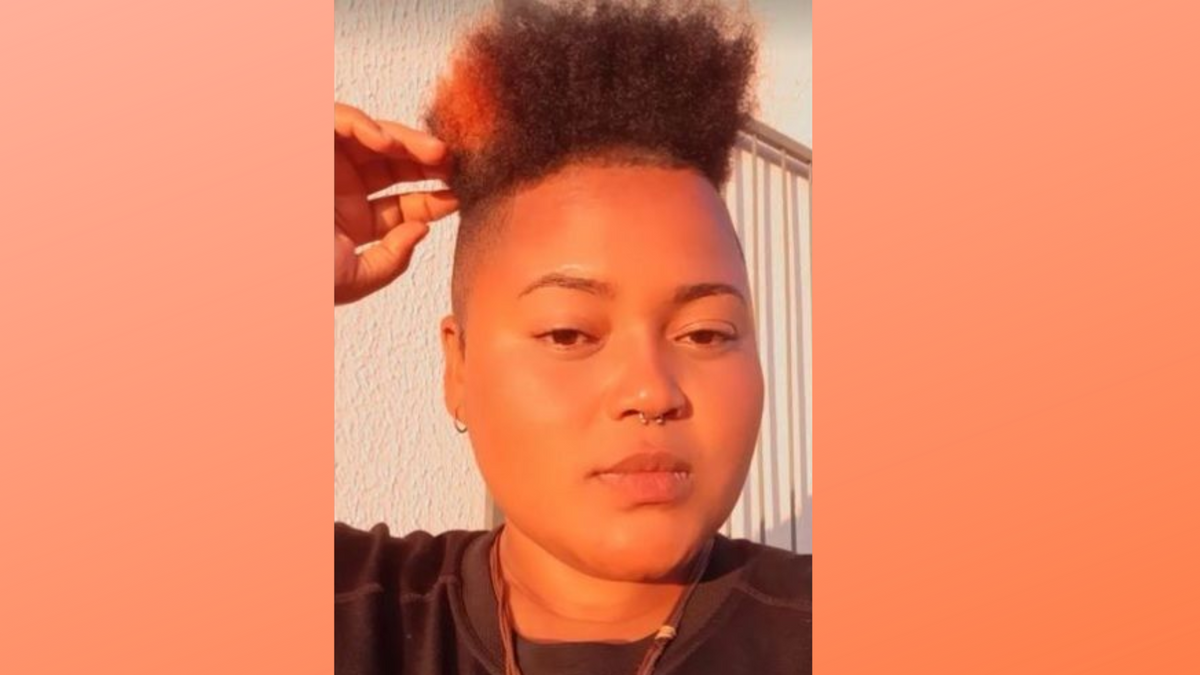 30 year old Stefanie Marques Ferreira Candido, a black Brazilian lesbian, was attacked by a man, Jorge Valentim, who attempted to rape her. Ms Marques, known by friends as "Fanny," fought the man, but he died in the struggle. She was arrested in October 2022 and has been charged with aggravated murder.
Stefanie had first met the man who later assaulted her in the barber shop where she had been working for months. According to one of her lawyers, Amanda Scalisse Silva, witnesses claim that Stefanie's aggressor, a 72 years old customer at the shop persuaded her to  become his overnight caregiver.
In her statement to the police, Stefanie said that the assault happened on October 27, when she was two or three nights into the carer job. Reportedly, after Valentim had tried to kiss her, she pushed him away, but he insisted, forcibly grabbing her, touching her body, including in intimate areas. Due to a recent amendment in Brazilian law, the man's attack on Stefanie can be considered rape.
Allegedly, a struggle ensued, and when Stefanie tried to free herself, a glass fell to the floor and broke. The man managed to pin her to the floor where there were shattered glass pieces, badly injuring her knee. As Stefanie reportedly tried to stop him, she managed to get on top of him and put her hands around his neck.
"To the police, Stefanie said that she was angry and wanted to hurt him," said Ms Scalisse. "She is an intrafamiliar child sexual abuse survivor and the attack triggered her." Reportedly, when Stefanie realized that the man was dead, she pulled him to the back of the house. Her knee was badly hurt, so she sought help at a nearby military facility. Stefanie was then taken to a hospital and treated.
The next day, she went back to her attacker's house to "do something about it, because she was in shock and didn't know what to do," according to her lawyer, but saw that his family had already found the body. She then went to the barber shop, where she was arrested on the spot, after the man's family had called the police upon finding the body. Taken to the local police headquarters, she had a hearing without a lawyer present, where a provisional custody was then established due to the "violent nature of the crime" and "unnecessary use of force" because the attacker was an elderly person. She was sent to a female prison, where she has been held since the end of October, 2022.
"Stefanie's provisional custody was issued based on her testimony on the facts, but her testimony in relation to the sexual violence she suffered was ignored by the justice system," said Ms Scalisse.
"Unfortunately, it's common to relativize a woman's words in the justice system. Our job is to ensure that Stefanie will be heard and justice to prevail, because Stefanie acted in self-defense."
"We filed a request to revoke Stefanie's provisional custody emphasizing that she has had no criminal history prior to the attack, which demonstrates that she doesn't represent a 'risk to society.' In case our request is denied, we are prepared to go to higher stances and file the habeas corpus."
On November 7, Stefanie has been formally accused of aggravated murder by the public prosecution service in Brazil. "Now," said Ms Scalisse, "We will make the defense requesting for summary acquittal on grounds of self-defense."
Since Stefanie's family's resources are limited, her sister Brenda, supported by friends and teamed up with other women, created a crowdfunding campaign for Stefanie's legal defense. Brenda also created an Instagram account, "Juntos Pela Fanny" (Together For Fanny) to spread the word and raise money for a lawyer.
As Brenda claims on Instagram, Stefanie "acted in self-defense" and she adds that the Brazilian authorities are denying Fanny her rights. According to her, she was in custody for a week with no lawyer - including during a hearing to determine whether she would remain free or if she was going to be in provisional custody.
According to the family, the campaign has raised enough money to consult with a lawyer. Several attorneys were contacting them from all over the country and the family was evaluating their options with the money raised, when a human rights law firm in Sao Paulo Offered help and two female lawyers took the case pro bono.
"We are very nervous with this situation, very afflicted," said Brenda to 4W. "It's not fair what is happening to Stefanie. It's difficult to say anything… but the hope we can get her out of there [jail] remains as strong as ever."
"Stefanie always took pride in saying that she was black, big and lesbian. The campaign is for a woman, created by women and massively supported by women. Her pro bono lawyers are women, too. The weight of "machismo", sexism, racism and misogyny is very clear," said Stefanie's family.

A representative of the law firm told 4W that they have filed a request for the annulment of Stefanie's arrest, which they consider unlawful, as Stefanie acted in self-defense. In case the justice system denies the annulment, they will request a habeas corpus.
---
Only when we know about the violence women and girls face are we able to make a difference. Help us expose male violence by becoming a monthly donor! The generous support of our readers helps to pay our all-female staff and writers.
Enter your email below to sign in or become a 4W member and join the conversation.
(Already did this? Try refreshing the page!)