child sexual abuse
Filipino Women's Rights Leader Arrested
Campaigner against child trafficking and domestic violence, Sally Crisostomo-Ujano, was arrested for "rebellion."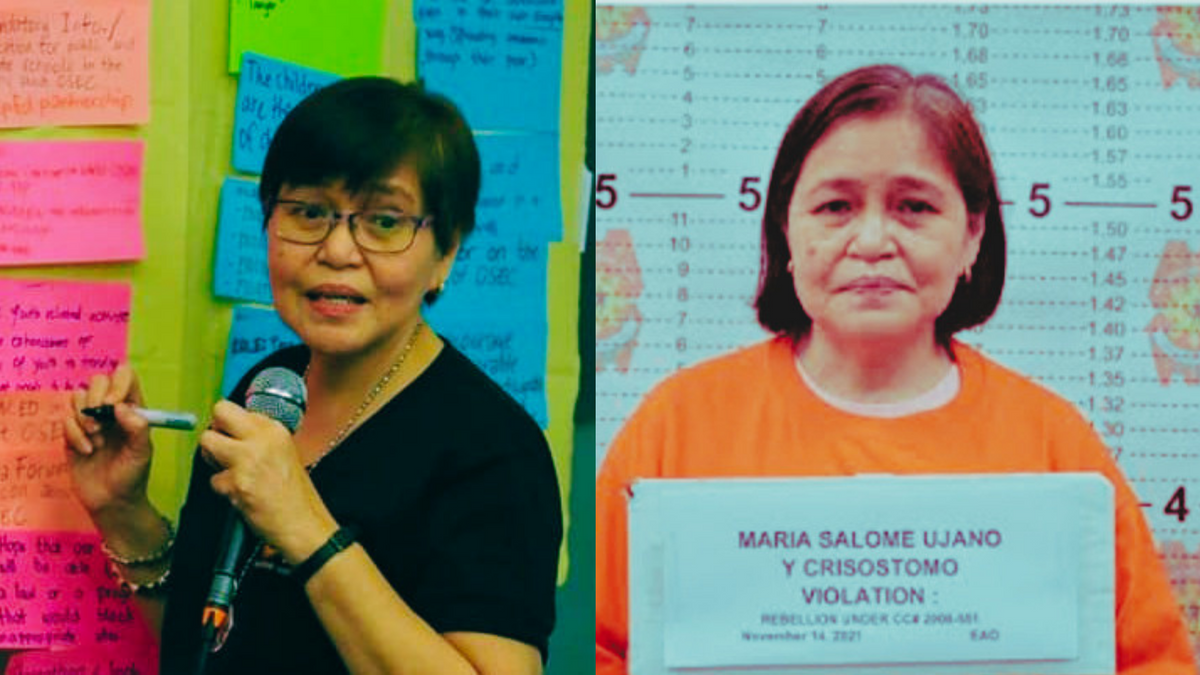 Women's rights leader Sally Crisostomo-Ujano was arrested by the Philippine National Police (PNP) on Sunday, November 14, in Bulacan. Ujano has been the national coordinator of children's rights non-profit organization Philippines Against Child Trafficking (PACT) since 2008, and served as executive director of a Women's Crisis Center.
According to PNP chief Police General Dionardo Carlos, Ujano's arrest is "the result of a lawful implementation of a Warrant of Arrest issued by judicial authorities." However, Ujano's daughter, Karla, says the case is invalid, and that the warrant was issued 15 years ago and is dated June 28, 2006. According to journalist Anjo Bagaoisan, the warrant is for the charge of "rebellion."
Human Rights organization Karapatan condemned Ujano's arrest and stated, in a Facebook post, that the PNP was lying to justify Ujano's arrest.
"We call for the immediate release of Maria Salome Crisostomo-Ujano, as we condemn how the Duterte administration and its state forces continue to make this country a dangerous place for dissenters and rights defenders, including women's and child rights advocates," Karapatan secretary general Cristina Palabay said.
WomanHealth Philippines, a nongovernmental organization focusing on women's rights, also issued a statement condemning Ujano's arrest.
"Common sense and justice must prevail. We call for the immediate release of Sally and an end to the harassment and persecution of women human rights defenders," WomanHealth Philippines national coordinator Ana Maria Nemenzo said.
Philippines Against Child Trafficking (PACT) also denounced Crisostomo's arrest, calling the rebellion charges "trumped-up" and "ridiculous."
"Sally has has always been in the public eye for her work on protecting children and women from human trafficking and domestic violence for the past three decades," the statement reads.
The amount of online tips reported for child trafficking and child exploitation in the Philippines tripled in 2020, reaching 1.2 million. The United Nations Children's Fund identified the Philippines as the "global epicenter of the livestream sexual abuse trade".
US-based NGO International Justice Mission has said that cases of livestreamed child sexual abuse have increased dramatically in recent years, with parents agreeing to have their own children victimized, in some cases, out of desperation.
Children as young as three months old have become victims of online sexual abuse, and according to Minda News, parents or the relatives of the victims who facilitate the exploitation believe that no real harm is being done so long at the child is "not touched." Research from 2015 found that 98% of child sex abuse victims were girls.
---
4W provides paid writing work for over 50 women in countries spanning the globe. This work is made possible thanks to our paid monthly subscribers. Join today to support our work!
Enter your email below to sign in or become a 4W member and join the conversation.
(Already did this? Try refreshing the page!)