France
French First Lady Sues People Spreading Rumors She was Born Male
Calling Brigitte Macron a "trans woman" considered "transphobic" by French media and Twitter users.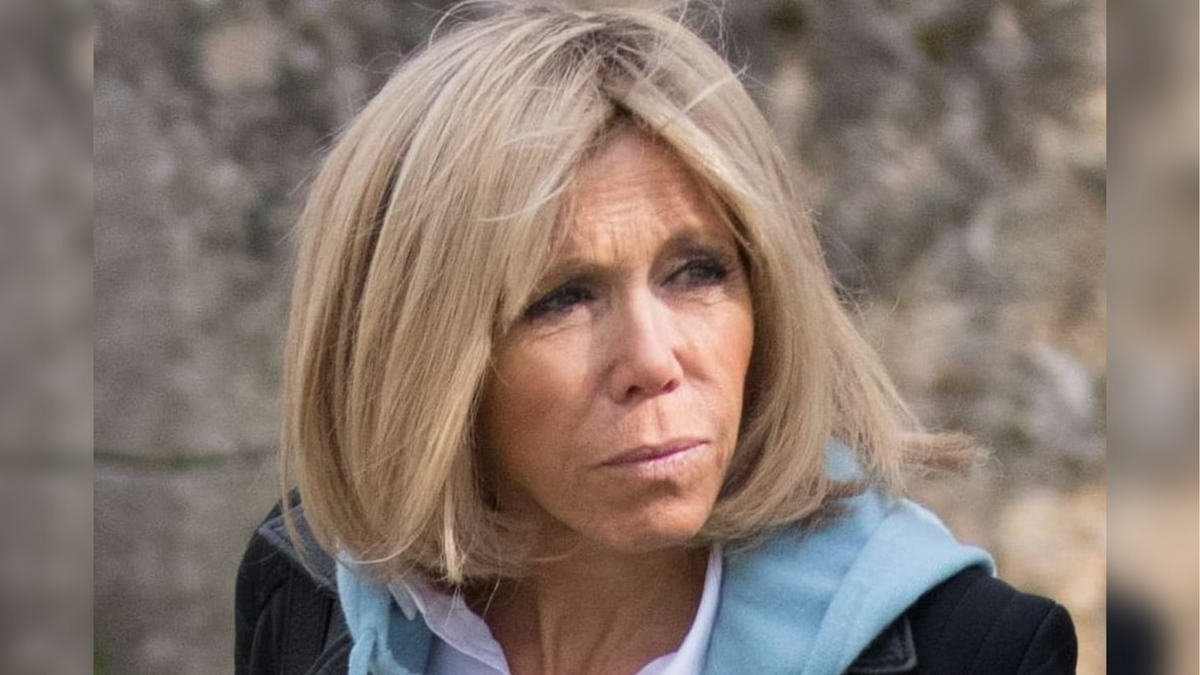 Brigitte Macron, the 69 year old wife of French president Emmanuel Macron, 44, is suing two women who are spreading rumors that she was born male.
According to the French media, Amandine Roy, a self-proclaimed "spiritual medium," has disseminated the hoax in a four hour long Youtube broadcast on December 10, 2021. In the live stream which has since amassed thousands of views, Roy talked about a "survey" carried out by Natacha Rey, a far-right, self-proclaimed "independent journalist," asking people whether they thought Brigitte Macron was born male. An ensuing article by Natacha Rey interviewing the so-called "medium" pretends to confirm that Mrs Macron is a "transsexual woman" called Jean-Michel, registered under the surname Trogneux - Mrs Macron's maiden name.
The publication was then "spotted" and the rumor further disseminated by a far-right blog which publishes articles on "supposed pro-LGBT witchcraft classes," anti-vaccine theories or "the way Jewish people were invented," according to the French Liberation.
Rey has been focusing on the presidential couple since at least 2018, insulting the French First Lady's appearance via her Facebook account. The insults included comparing Brigitte to E.T. the extra-terrestrial or claiming she is ugly because she's had too many cosmetic surgeries.
Many other rumors about the couple had been around for years before that, including one in 2017 about President Macron being a homosexual and his wife being a pedophile because of the age gap between her and the French president. On December 13 2021, the hashtag #JeanMichelTrogneux went viral on Twitter, with thousands of mentions.
Mrs Macron is now reported to be suing for defamation both Natacha Rey and Amandine Roy.
This is not the first time wives of world leaders have been "accused" of being transgender. Another (ex) First Lady, Michelle Obama, was also questioned about her "true identity" when in office. The rumor could have started as early as 2014 when comedienne Joan Rivers said that Michelle was a trans woman. Even in 2020, a Facebook post claimed that Mrs Obama was a man called Michael LaVaughn Robinson.
Although the far-right social media commentary has been mostly indulging the idea that Mrs Macron was born male, French leftist media and social media users have chimed in to call the rumor "transphobic." VekaVex tweeted that Mrs Macron is a "woman and a mother. This is obvious transphobia/the witch hunt! Even if she was trans there's no shame in being trans!"
She continued: "We're progressing into harassing CIS women like #BrigitteMacron for not being standard for women, calling her ugly, trans etc." The user, with "she/her" pronouns in her twitter bio, also called Natacha Rey a "terf."
The first hearing of the lawsuit is set to take place on June 15 in Paris for "violation of privacy and fundamental personal rights," as well as for the illicit use of images of the French president's wife. The lawsuit was co-filed by Mrs Macron's children from her previous marriage and her brother.
---
Do you want to bring the "gender madness" to an end? Help us write about it! 4W is able to pay our all-female staff and writers thanks to the generous support of our paid monthly subscribers.
Enter your email below to sign in or become a 4W member and join the conversation.
(Already did this? Try refreshing the page!)