Censorship
Oxford University Press Union Launches Petition to Cancel "Gender-Critical Feminist" Book
The new book by Australian Professor Holly Lawford-Smith is set for release by OUP in May, and is currently available to pre-order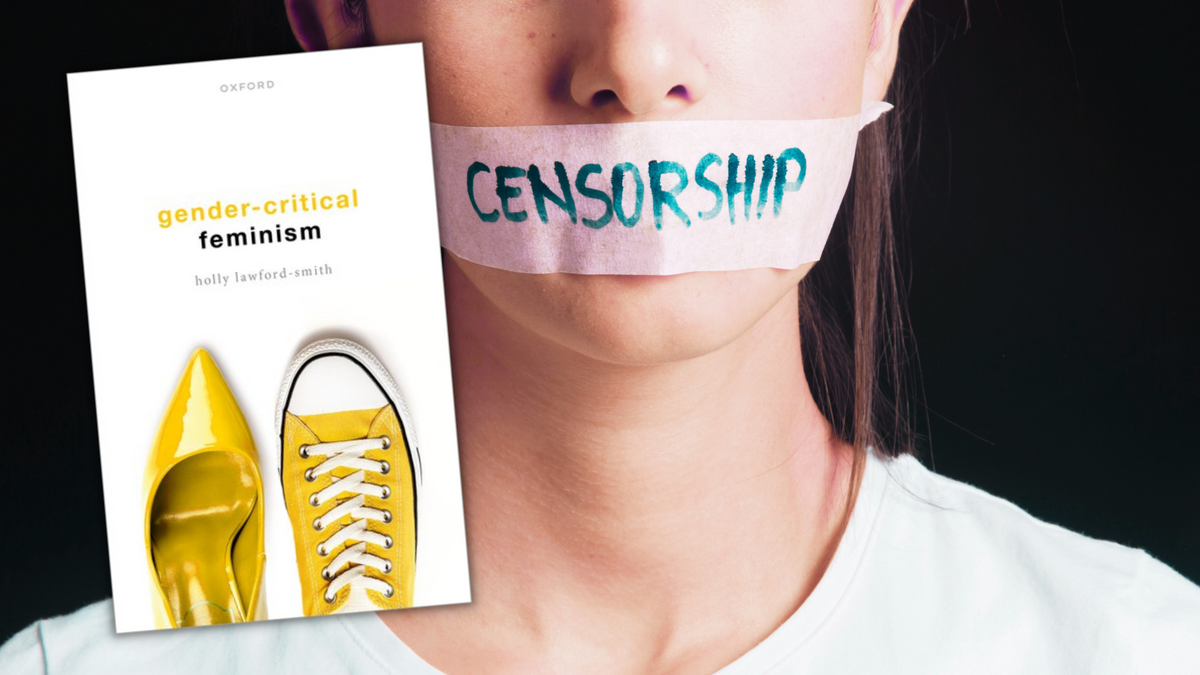 Members of the Oxford University Press USA Guild have launched a petition to cancel the publication of the upcoming "Gender-Critical Feminism" book over accusations of "transphobic rhetoric and bigotry." The new book by Australian philosophy professor Holly Lawford-Smith is scheduled to be released by OUP in May.
According to the official description on the Oxford University Press website, the book "introduces and defends gender-critical feminism, a theory and movement that reclaims the sex/gender distinction, insists upon the reality and importance of sex, and continues to understand gender as a way that men and women are made to be, rather than a way they really are."
The Guild's petition claims that publication of the book will "embolden and legitimize the views of transphobes and contribute to the harm that is perpetrated against the trans community globally."
The petition, which is posted as a public Google form, asks OUP management to "reconsider their decision to publish this title" and "prioritize the wellbeing of its trans employees, trans authors, and the trans community as a whole."
A related petition, organized independently of the Guild, asks the press to "offset the harm done by the publication of this work might include soliciting and publishing trans-affirming scholarship by transgender authors, updating the house style guidelines to include specific guidance on language around transgender rights, donating a portion of the book's profits to supporting transgender rights organizations, and/or developing editorial guidelines for the submission of works that challenge the human rights of any marginalized group."
Dr. Lawford-Smith is an Associate Professor in Political Philosophy for the School of Historical and Philosophical Studies at the University of Melbourne. She has recently focused her work on feminism, climate ethics, and collective action, according to her website.
In a talk posted on Youtube in 2020, Dr. Lawford-Smith describes how she sees gender-critical feminism. "Gender critical feminism is not about transwomen, and this popular mischaracterisation centres men in the narrative of a movement created by women, for women, and about women," she says.
"Gender critical feminism is not 'about' trans. It is about sex. But because it is about sex, it clashes with gender identity ideology, which is at the heart of trans activism. Because it clashes with trans activism, it is catapulted into the spotlight. There are very few people on the left today who will openly disagree with the demands of a group that is widely characterised as being 'the most oppressed'. … In insisting on the importance of sex, and centring women in theory and activism, they also violate feminine gender norms, which have historically expected women's labour to be done in the service of men, not themselves."
Over the past few years, Dr. Lawford-Smith has faced repeated censorship and de-platforming for her gender-critical beliefs. She was banned from Twitter in 2019, and censored from Medium shortly after in 2020. Both platforms have a history of silencing feminist criticism of gender ideology. Last year, students organized a protest against her on the University of Melbourne campus.
In a statement to 4W, an Oxford University Press spokesperson reiterated the press' commitment to academic freedom:
"Scholarly integrity lies at the heart of OUP's mission. As a leading academic publisher and the world's largest university press, we are committed to publishing a wide spectrum of research from a range of viewpoints in order to uphold academic freedom of speech.

Every academic title published by OUP undergoes a rigorous review process to ensure that the scholarship we publish is of the highest quality. The review process lies at the very center of the Press's work."
"Gender-Critical Feminism" is currently available for pre-order at Oxford University Press. The book is scheduled for release on May 12, 2022.
Dr. Holly Lawford-Smith could not be immediately reached for comment.
---
4W provides paid writing work for over 50 women in countries spanning the globe. This work is made possible thanks to our paid monthly subscribers. Join today to support our work!
Enter your email below to sign in or become a 4W member and join the conversation.
(Already did this? Try refreshing the page!)