Mexico
Girl Sold into Marriage in Mexico Arrested after Fleeing
Her grandmother, with whom she sought refuge, and her three younger sisters were also detained.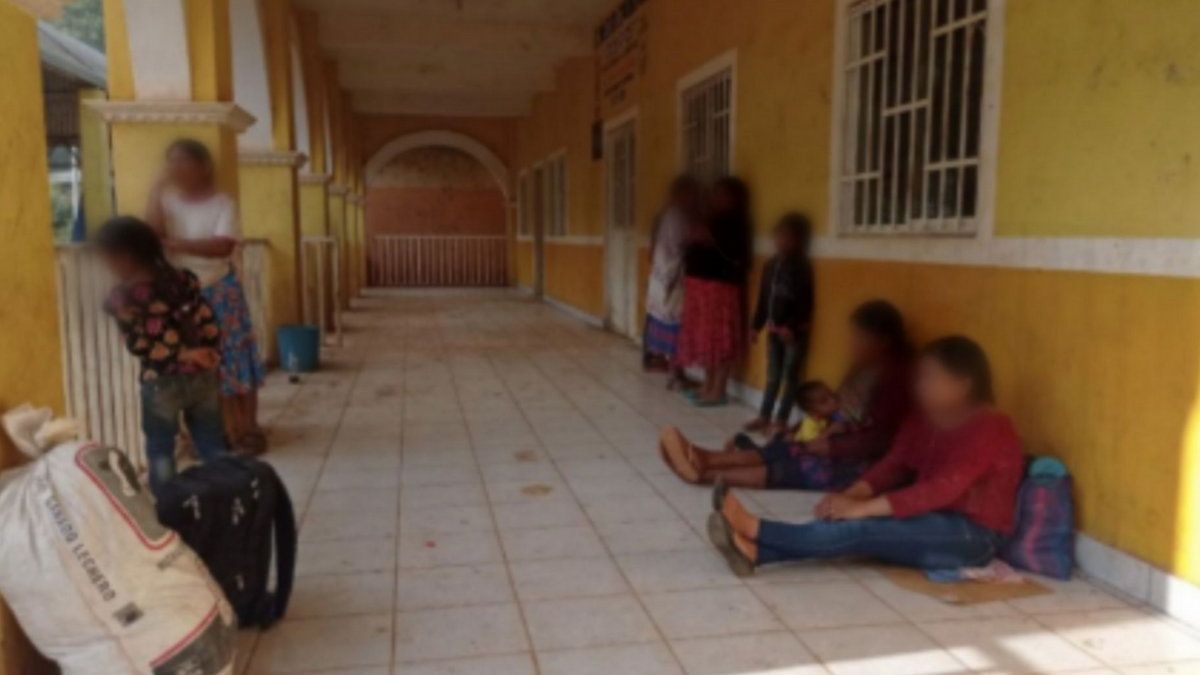 A 15-year-old girl sold into marriage at the age of 11 for 120,000 pesos (US $5,800), was jailed in the Montaña region of Guerrero, Mexico, after she fled the home of her father-in-law, who allegedly attempted to rape her. The fee was paid to her father. Authorities also detained her grandmother, with whom she sought refuge, and her three younger sisters, a girl aged 8 years old, and two twins aged 6 years old. Angélica, her sisters and their grandmother were arrested on September 29 and held for 10 days in police custody by the Dos Ríos Community Police in an attempt to force her family to return the payment fee to Angélica's father-in-law.
Angélica was sold in accordance with traditional customs in the municipality of Cochoapa el Grande, and was sent to live with her in-laws. The man who forcibly married her had emigrated to the United States in search of work. Angélica's father-in-law claimed to be her "owner" since he had purchased her for his son, and tried to rape her on four separate occasions, according to Mexico News Daily.

The incident was first reported in the news by El Universal when Angélica's mother, Concepción Ventura, sought medical treatment after she was physically assaulted by police. Ventura was bringing food for her children and mother when, during an altercation, one of the police officers punched Concepción Ventura, who was pregnant with triplets, causing her to suffer a miscarriage. She then reported the abuse to the Guerrero Human Rights Commission and the Ministry of Indigenous and Afro-Mexican Affairs.
The cultural tradition of selling young girls to older men is an ongoing human rights violation in Guerrero. "It's an old practice that we can't eradicate even though the law says that the practice is a crime — human trafficking, specifically," Serafín Nava Ortiz, a local lawyer and municipal official, said in 2017.
A report by the newspaper Reforma described the sale of child brides as a form of 21st-century slavery and describes how young girls are sold to their future husbands for between 40,000 to 200,000 pesos (US $10,030). Other forms of payment for the girls can include cattle or even beer. Mexico Daily News reported that a police chief in the town of Yuvi'nani claimed to have bought child brides for his sons, including a 14 year-old girl. Guerrero ranks second-highest in the nation for teenage pregnancies, the Reforma report said, with two of 10 births to mothers aged 19 or younger.
President Andrés Manuel López Obrador was criticized for downplaying the severity of the trafficking of young girls in the region when, on the weekend of October 23, he visited Guerrero and claimed the practice was an exception to the rule and not a serious problem. In February of this year President Obrador's express support for a gubernatorial candidate in Guerrero, Félix Salgado Macedonio, sparked protests in Mexico City. Macedonio was accused of rape and sexual violence by five women with allegations dating back to 1998.
The Network for Children's Rights in Mexico (REDIM) issued a statement on October 26 in response to the president's comments, saying, "We condemn the prevalence of this practice, which under the argument of laws and customs of indigenous communities objectifies girls and adolescents in several entities of the country, such as the Montaña area of Guerrero… It's unacceptable that the authorities, with an adult-centric vision, minimize and downplay situations as serious as the sale of girls."
According to Martha Givaudan, head of the nongovernmental organization Yo quiero Yo puedo (I want I can), an estimated 300,000 girls have been sold into marriage in Guerrero over the years.
Last month a group of more than 650,000 indigenous people of diverse ethnicities asked President Obrador to implement a constitutional reform to put an end to child marriage in communities where it is regarded as a cultural custom. On September 28, during a meeting with the Yaqui people in Sonora, a representative handed a 180-page document to the president  which included recommendations proposed by experts appointed by the Ministry of the Interior and the National Institute of Indigenous Peoples (INPI). Pregnancy and childbirth complications are the leading cause of death among girls aged 15–19 years globally, according to data published by the World Health Organization, and Girls Not Brides reports that nearly one in four girls in Mexico is married before the age of 18.
---
Only when we know about the violence women and girls face are we able to make a difference. Help us expose male violence by becoming a monthly donor! The generous support of our readers helps to pay our all-female staff and writers.
Enter your email below to sign in or become a 4W member and join the conversation.
(Already did this? Try refreshing the page!)