sexual assault
Girl Suspended After Reporting Sexual Assault in School Bathroom
Parents and students claim years of sexual assault cover-ups in the Charlotte-Mecklenburg district.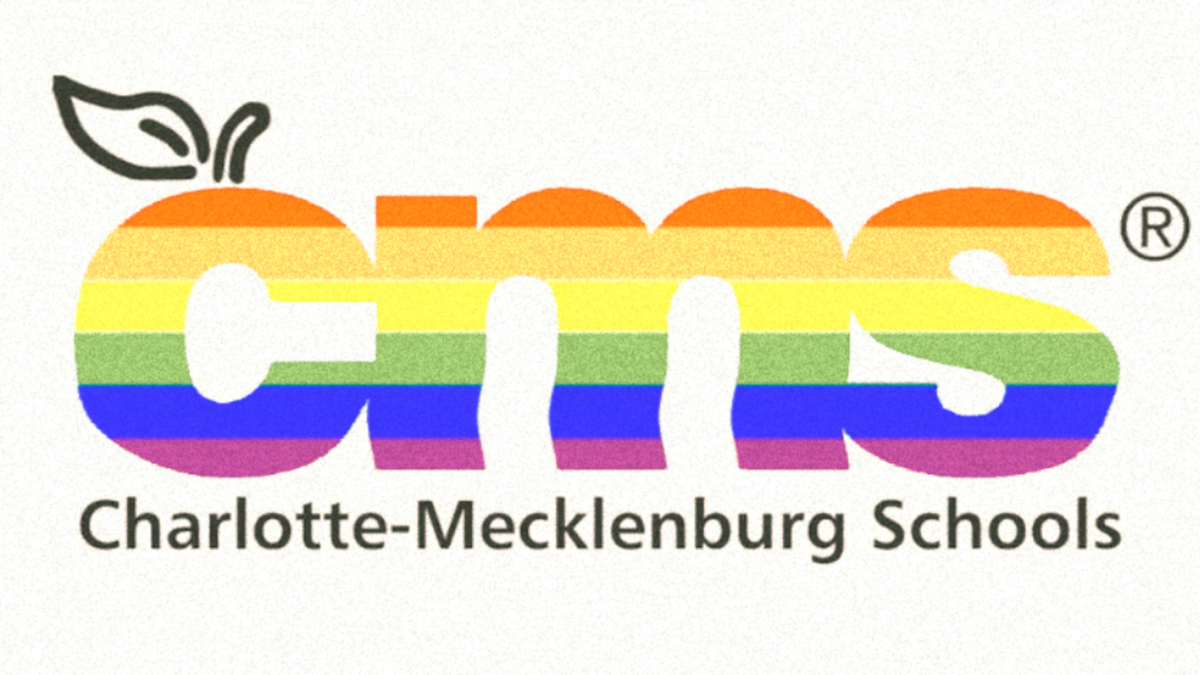 A sophomore student at Hawthorne Academy High School in Charlotte, North Carolina, was suspended at the end of October after she reported ongoing sexual harassment and assault by a male classmate.
On Wednesday morning, more than 100 students left class to protest the girl's suspension and gathered outside the school to discuss how administrators handled the reports of sexual violence. In addition to suspending the female student, members of the Charlotte-Mecklenburg School Board are also requiring that she attend a class called "Sexual Harassment is Preventable."
School officials initially had reported the incident to local police, who investigated and pressed charges against the offending student for sexual battery. Despite this, school administrators accused the girl of filing false charges and suspended her at the end of last month. The girl's mother contacted the local press about the matter. According to WBTV news reporter Nick Ochsner, the girl is currently still suspended and the principal of Hawthorne High has not returned his requests for comments.
Both the girl and her mother spoke with WBTV News on the condition of anonymity. "He would come into the bathroom and he would push me into the stall," the girl said. "He put his hands in my pants and then he was touching my breasts. I had told an administrator. She told me that I was lying."
"The child who did this to my daughter admitted to the police that he, in fact, did sexually assault her in a bathroom at the school," the student's mother told WBTV. She continued:
"The school did their investigation, gave me a phone call, and said, 'Hey, look, unfortunately, it looks like there's no evidence that shows that what your daughter is saying took place.'
I said, 'If the police are telling me that he did do these things, he admitted to them, and that I have the right to press charges, you're telling me this didn't happen? And she said, 'Well, unfortunately, what the law does has nothing to do to do with CMS, so, unfortunately, we have nothing else that we can do about this.".
In 2016, Charlotte-Mecklenburg Schools (CMS) implemented a policy allowing students to use the bathrooms and locker rooms that they feel aligns with their "gender identity."

Reporter Nick Ochsner has contacted the school's principal, Diann Weston, and three CMS board members, all of whom have so far declined to comment.
Charlotte-Mecklenburg Schools Superintendent Earnest Winston released a statement to parents, which read,
"As a parent, I understand the concerns many families are sharing about news coverage of incidents of misconduct. It is difficult for me to not give in to the parental instinct of providing information to help others gain a better understanding of situations, which many times prove more complex than news reports might lead one to conclude.
As the leader of the district, I am bound by law to not disclose confidential information about such matters as individual student discipline or ongoing police investigations.
We take all allegations of misconduct very seriously, and our staff is trained to follow proper procedures in reporting. District leaders review assertions of Title IX reporting problems and will take appropriate action in the event any review reveals action is necessary.
Earlier this year, I requested the creation of a Title IX task force. That task force has been working together to discuss recommended improvements in how our district handles allegations of misconduct. In a few weeks, I will receive a report from the task force. I will review the report for recommendations to make our schools safer."
In July, parents and students from Myers Park High School protested the CMS school board's lack of action to address sexual abuse, demanding greater accountability for students who commit sexual assault and claiming years of cover-ups.
Nikki Wombwell, a former student at Myers Park High, delivered a statement at a school board meeting in August where she said she was raped in the woods outside of the school in 2014. She was 15 at the time of the assault. Wombwell claimed that she was threatened by the school principal, who told her that if she filed a formal report and the boy was found not guilty, she could be disciplined for having sex on the school campus.
She was one of six women who came forward with similar testimonies involving administrators who dismissed their allegations. Another survivor, Serena Evans, reported being raped by a fellow student in a bathroom in 2016, and said police did little to investigate after her report.
According to Wombwell, only two instances of rape have been recorded by the CMS Board in the past decade. "What happened to me was not an isolated incident," Wombwell told WCNC News. "It was a symptom of a system that seeks to put its own reputation above the well-being of its students."
---
Only when we know about the violence women and girls face are we able to make a difference. Help us expose male violence by becoming a monthly donor! The generous support of our readers helps to pay our all-female staff and writers.
Enter your email below to sign in or become a 4W member and join the conversation.
(Already did this? Try refreshing the page!)