4W
A Letter from M. K. Fain, 4W Founder
4W is funding feminist writers across the globe — and we need your support!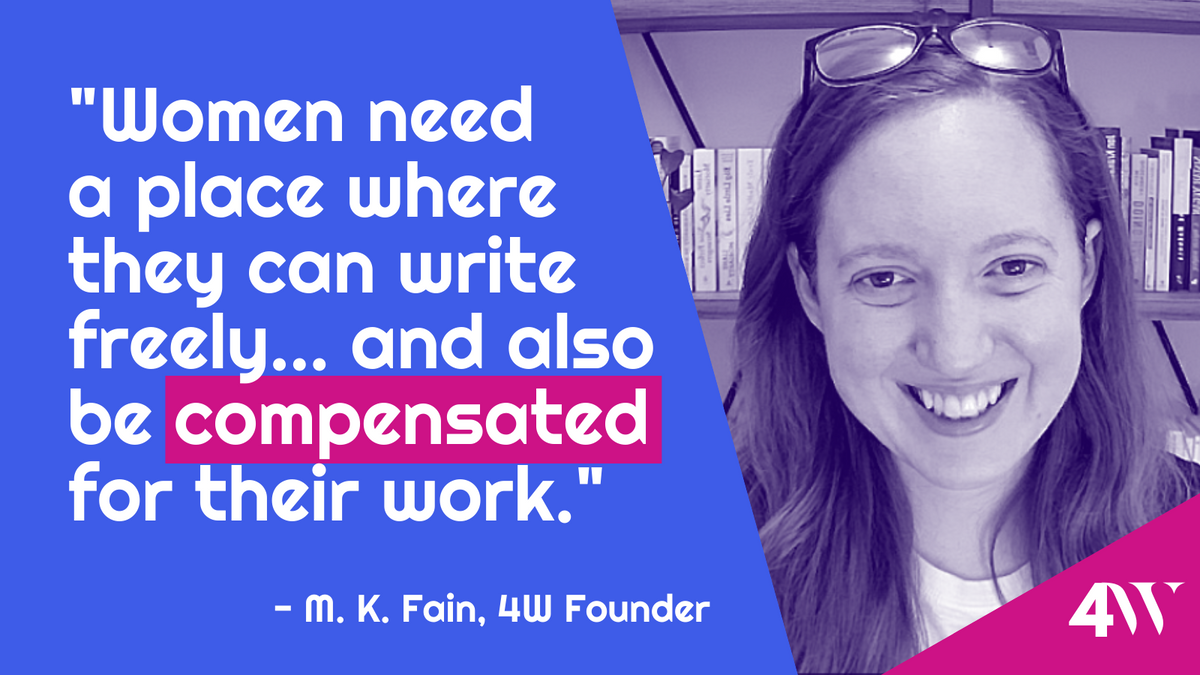 In 2019, when I founded 4W after I was fired from my job for writing a feminist article, I could have never imagined how my little blog would grow. Being banned from Medium — one of the few platforms where emerging writers can make decent money today — is what really pushed me over the edge.
I realized that women needed a place where they could not only write freely about issues like gender identity and male violence, but where they could also be compensated for their work.
Today, 4W is home to over 50 female writers representing every corner of the Earth. We are one of the only subversive publications that actually pay our writers, creating opportunities for women who are otherwise cancelled, deplatformed, and censored.
In May I was able to bring on our first staff member, Dana Vitalosova. Dana has been absolutely vital to running 4W the past six months. She has stepped up to manage the constant flow of new submissions, engage our writers in the editing process, and keep the site up and running. We also brought on reporter Anna Slatz to cover breaking news on gender identity and other under-reported feminist issues.
Thanks to the work of our team, 4W is growing at an unprecedented rate. We are inundated monthly with submissions from feminist writers across the globe, many of whom have never been published before or who are seeking economic independence.
But this is only the beginning of the impact 4W is having.
Last month, prominent feminist author Phyllis Chesler joined 4W for a gut-wrenching series on the humanitarian crisis in Afghanistan. Thanks to her reporting and the generosity of 4W readers, Phyllis and her team raised over $42,000 and helped coordinate the rescue of 30 feminist women from Afghanistan. While requests for help from Afghan women continue to flood in, this campaign has proven the power of our platform.
In the coming weeks, we will be sharing some behind-the-scenes stories from our writers on the impact 4W has played in their lives and the importance of this work for them. Their journeys are inspiring, humbling, sometimes even funny, and demonstrate the importance of being able to sustain this space.
We could not do this work without our monthly supporters on Patreon. Every single article on 4W is fully funded through these generous donations. We don't run ads, sell user data, or run paid-PR pieces. We rely on reader support to continue to pay our writers a fair wage, whether they are in the US, Europe, India, or beyond.
We are raising our monthly Patreon goal to $3,000 to help us fully cover the cost of funding this writing. If you value our work and the platform we provide to brave women the world over, please consider becoming a donor on Patreon today for as little as $5/month.  
Thank you for your support.
Sincerely,
M. K. Fain
4W Founder and Editor in Chief
Read the first writer impact letter, from 4W Editor Dana Vitalosova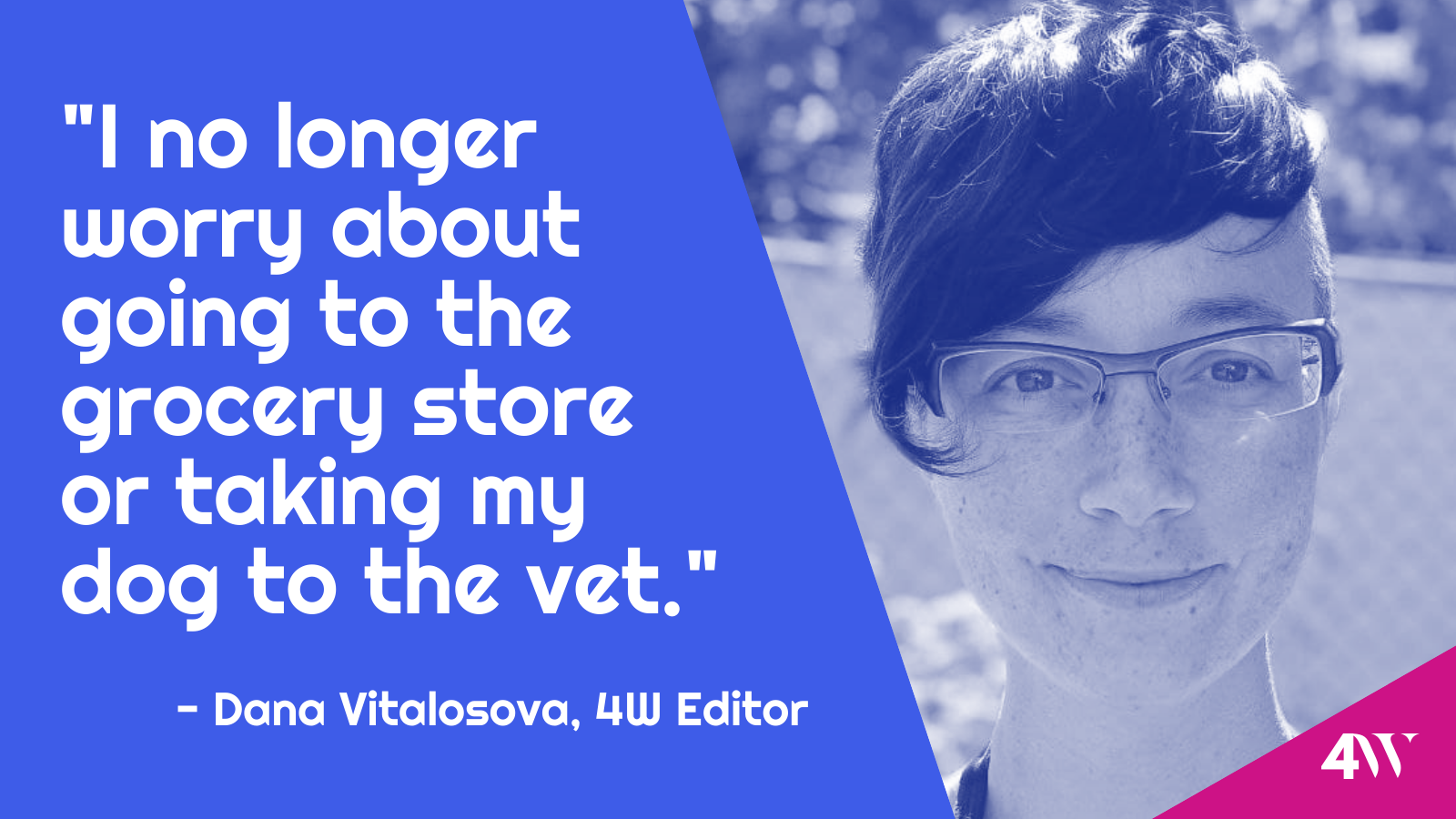 Going to the doctor today, on a bus, I automatically counted the two-way fare in my head. As a matter of course, anxiety came over me. "Can I afford to pay the two Euros (roughly $2.35)? I've already used public transport a lot this month."
I sighed with relief as I realized it's okay. The truth is, I'm still not used to the fact that after five years of irregular income, I finally have a job! Since May 2021, I have been editor and manager here at 4W. Thanks to our online publication's founder, M.K. Fain and a number of women who contribute to our Patreon, I no longer worry about going to the grocery store or taking my dog to the vet.
Enter your email below to sign in or become a 4W member and join the conversation.
(Already did this? Try refreshing the page!)