News
NZ: Women's Rights Campaigner Had Nursing License Suspended for 'Transphobia'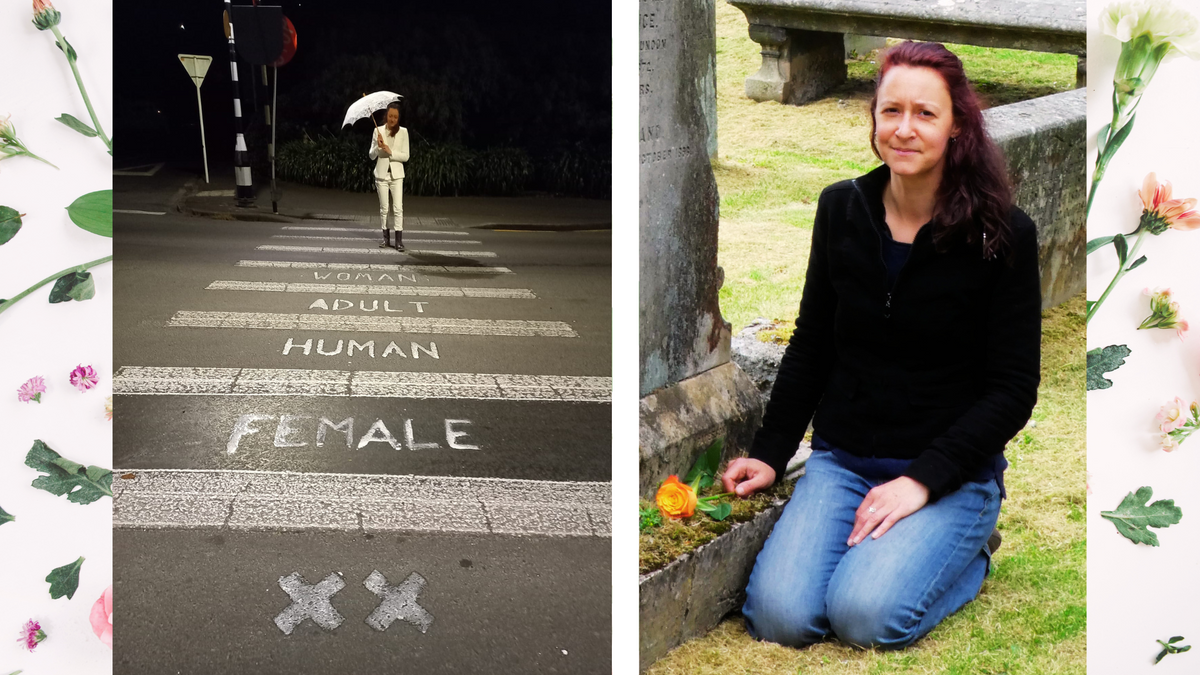 In September 2022, the Nursing Council of New Zealand suspended Jennifer Scott's practicing certificate, citing "transphobia" as the reason.

Before her suspension, Ms Scott had been working as a registered nurse for eight years. In 2021, during her stint at a Mental Health ward, she noticed an uptick in patients' trans-identification.
"I ... noted an increase of teenagers being admitted to the ward where I worked who were identifying as 'Trans,'" she told 4W.
"Not only this but there were two adult male patients on the ward who were identifying as female and their medical records had been changed," she added.
Ms Scott became alarmed about the changes to the medical recording system, which, according to her, happened without consultation with the public.
In a video published at her channel, Ms Scott described that a drop-down menu where health staff could select a patient's sex marker, suddenly showed not only "Male" and "Female," but also "Not-specified," "Gender Diverse," "Indeterminate," and "Unknown."
After Ms Scott found out about these changes, she emailed her superiors and complained this was "an unsafe medical practice" because "healthcare professionals need to know someone's sex to provide adequate care."
In her video, she also pointed out that the medical record system was altered before New Zealand established gender self-ID by amending the Births, Deaths, Marriages, and Relationships Registration Act.
Another reason why Jennifer Scott became vocal against gender ideology was the administration of puberty blockers to trans-identifying youth in New Zealand. At the beginning of 2021, she "wrote a document called 'New Zealand and Gender Dysphoria in Youth' highlighting the dangers and a call for an urgent review regarding these drugs," she told 4W.
She sent this letter to the management, politicians and "anyone that would listen," but didn't get a response. In November 2021, Ms Scott stopped practicing as a nurse because she refused to submit to the Covid-19 vaccination mandate.
Afterwards, she "had free rein to post whatever online in regard to Women's Rights and what was happening in NZ." According to Ms Scott, her Facebook posts inspired unknown critics to lodge complaints with the Nursing Council.
In August 2022, Ms Scott addressed Dunedin City Council with concerns about trans-identifying males using the female changing rooms at Moana Pool.
"Around a month ago I then did a presentation to the DCC (Dunedin City Council) where I live, talking about upholding Sex Based Human Rights in all Council Funded Public Facilities. From that- more backlash and more complaints written."
Next, the Nursing Council offered to speak with Ms Scott via Zoom, which she declined "due to the fact that they did not acknowledge my document that I wrote and sent to them along with other information," she told 4W. During a meeting that the Council conducted without Ms Scott present, they decided to terminate her license.
When New Zealand's mainstream newspapers informed about her nursing license suspension, they did so calling Ms Scott an "anti-transgender activist."
"The silencing and Cancel Culture of women in NZ is strong," Ms Scott explained to 4W.
However, she is not throwing in the towel. "And so my fight, and others fight for Women in NZ continues," she said. "My next event is Suffrage Day on 19th September. So this 'Terf of the South' will hit the streets again opening up fellow residents hearts and minds with my 'transphobic' content."
---
4W provides a platform for over 70 feminist writers in countries spanning the globe. This work is made possible thanks to our paid monthly subscribers. Join today to support our work!
Enter your email below to sign in or become a 4W member and join the conversation.
(Already did this? Try refreshing the page!)