4W
Live Q&A With 4W Founder M. K. Fain - June 27, 2 pm ET
On cancel culture, radical feminism, fighting big tech, and more!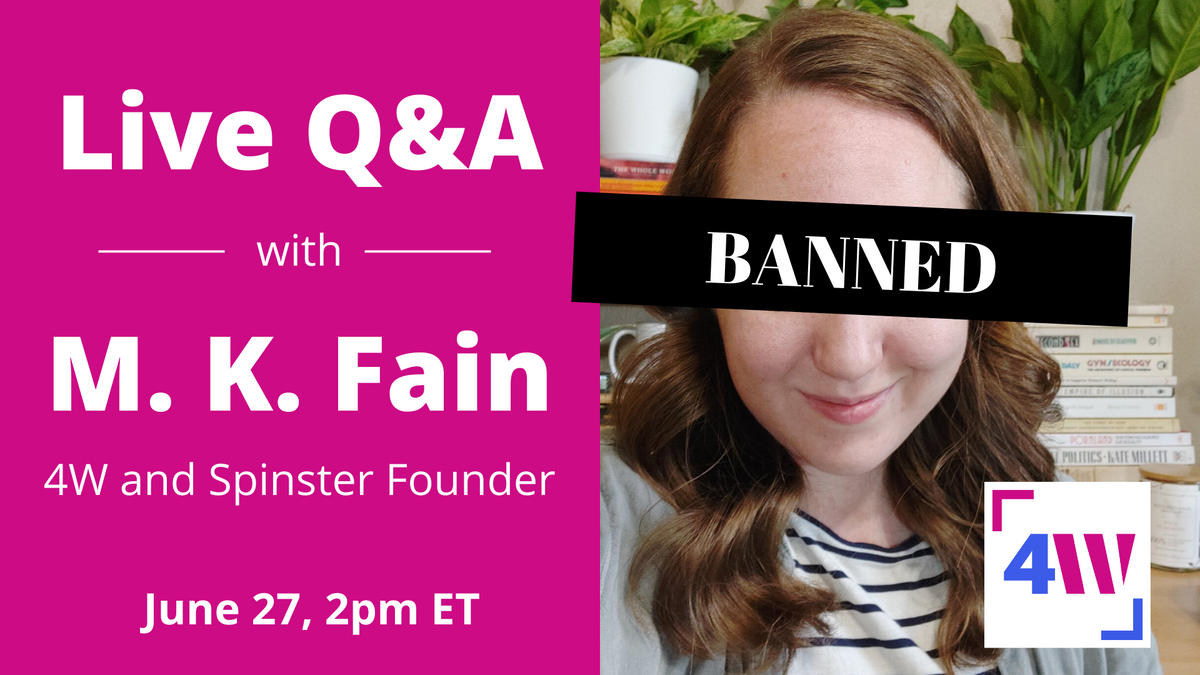 4W will be hosting a live Q&A on Patreon with 4W Founder M. K. Fain. The livestream will be on Saturday June 27, and will begin at 2:00 pm Eastern (US). (Click for other time zones).
M. K. is an American feminist writer and activist. She is also the co-founder Spinster.xyz, a feminist social media platform, a volunteer with the Women's Human Rights Campaign, and is involved in a variety of other feminist initiatives.
In July of 2019, M. K. was fired from her job as a software engineer for writing a blog about the rise of non-binary identity among young women. That article went viral, and laid the groundwork for 4W as it is today—almost a year later.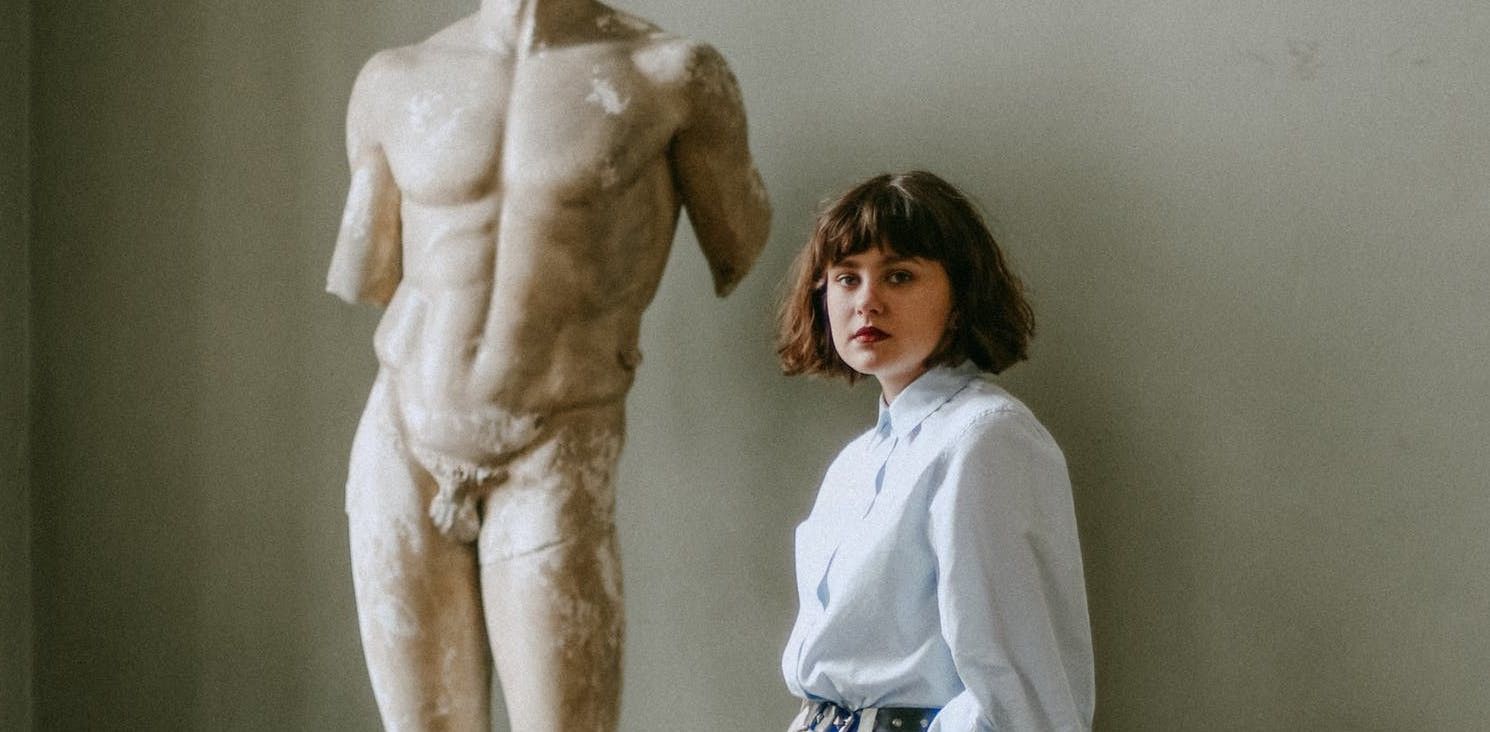 The live Q&A will be available to all supporters of 4W on Patreon. Questions may be submitted in advance on social media or Patreon, or asked live on Youtube chat.
Everything is fair game!
Potential topics include: 4W, Spinster, what it's like being #cancelled, social media censorship, big tech, feminist in-fighting and trashing culture, animal rights, houseplants, and relationships. We may get personal. Tea may be spilled.
SIGN UP TO GET THE LIVE Q&A LINK.
Live Q&A with M. K. Fain
Saturday, June 27 2020
2 pm Eastern (US) / 11 am Pacific (US) / 1 pm Central (US) / 7 pm UK
Register at: https://www.patreon.com/mkfain
Bonus:
Through June 26, all new Patrons will also get this exclusive 4W "Bad Witch" sticker, in honor of the bravery of women like J. K. Rowling.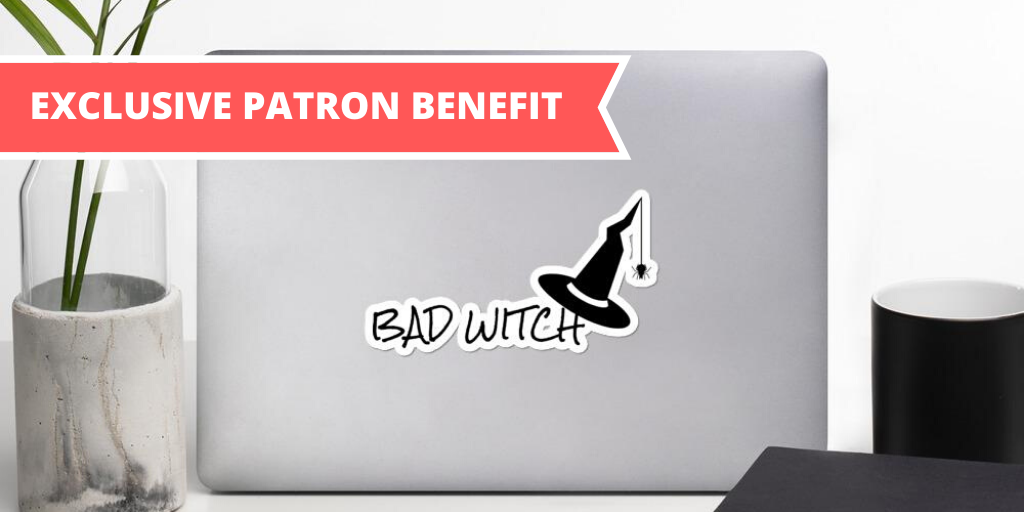 Why support 4W?
4W is the only radical feminist platform that pays our writers. Our contributors span five different continents and have bravely put themselves out there to write about these vital issues.
We don't sell ad space, sell user data, or put up a paywall. All of our content is always free, and we are not beholden to abusive online advertisers. This means our content is not driven by metrics like "clicks" or other shady goals. It's purely about the quality of the work and the value it brings to the movement.
4W gives back! Currently, about 10% of our monthly Patreon profit is donated to other feminist publications and organizations. Your donation to 4W not only pays feminist writers on our platform, but also across the entire feminist ecosystem.
Our work is always licensed under Creative Commons by-SA, so it can be widely shared, redistributed, translated, and printed across the world for free.
Become a donor today for exclusive benefits and to support feminist writing.
Enter your email below to sign in or become a 4W member and join the conversation.
(Already did this? Try refreshing the page!)